Chiasson Embracing NHL Chance With Red Wings
Detroit is Chiasson's seventh NHL team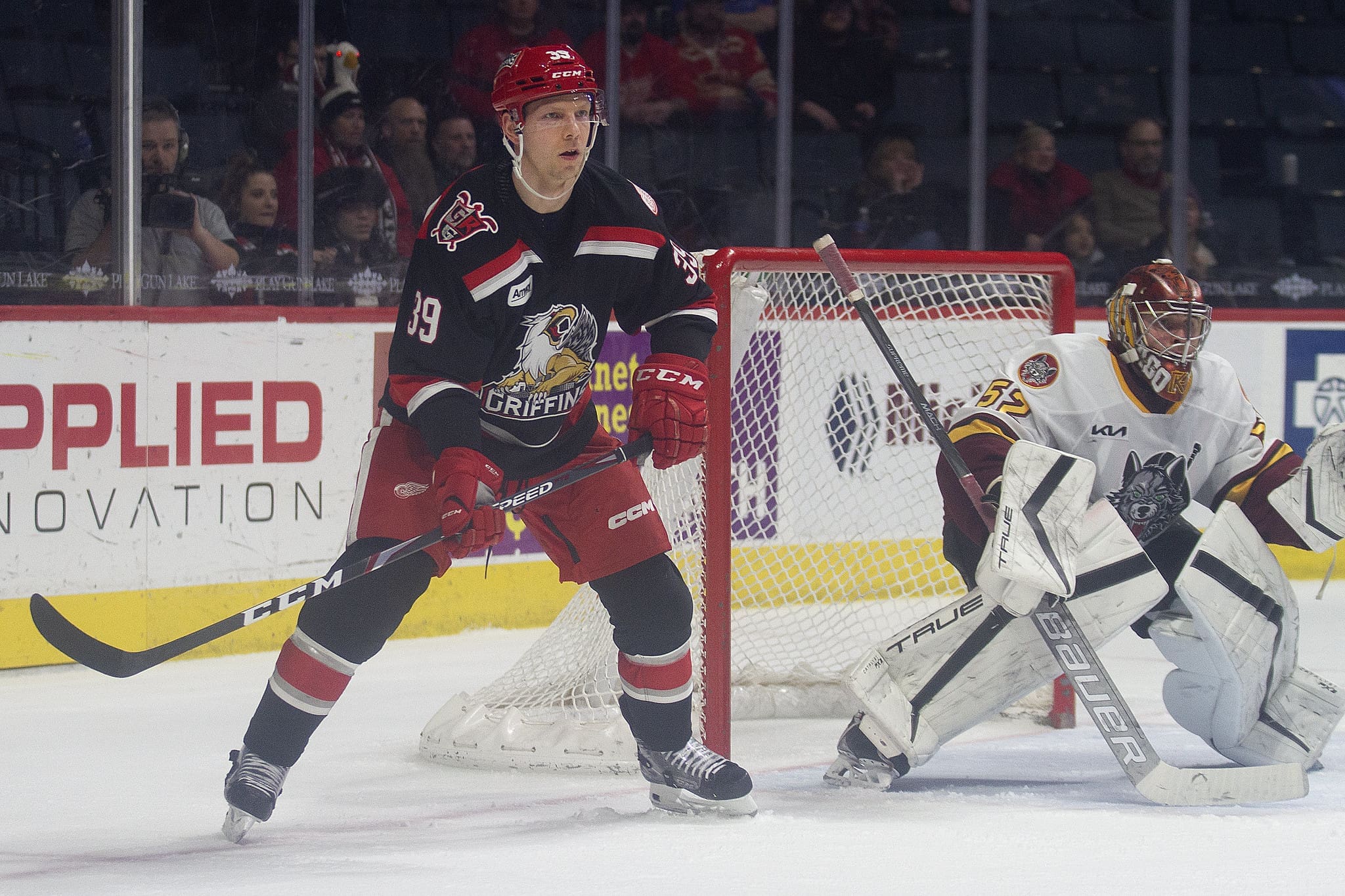 Few players come out of the NHL trade deadline with a smile on their face, but Alex Chiasson certainly did. The lead up to the trade deadline is a cauldron of emotions for NHLers. A chance at the Stanley Cup awaits former Detroit Red Wings Oskar Sundqvist and Tyler Bertuzzi in their new homes.
For captain Dylan Larkin, he broke down when discussing the departure of best friend Bertuzzi from the Detroit dressing room. Chiasson, though, was at the opposite end of this emotional spectrum.
The sudden raft of departures from the Red Wings led to openings on the roster. Detroit management made the decision to be signing Chiasson to an NHL contract and recalling him from the AHL Grand Rapids Griffins.
At 32, the veteran right-winger is getting another chance in the show. Maybe his last chance.
Chiasson intends to make the most of it.
Alex Chiasson in the 🔴⚪️ pic.twitter.com/DiJ078iBeY

— Detroit Red Wings (@DetroitRedWings) March 4, 2023
"The last four days have been quite the ride for me, emotionally," Chiasson admitted. "Obviously it was a long road this year to get here. I think this is Year 11 for me in the NHL.
"I took a step back a little bit at the start of the year. To come here, it's a big accomplishment for myself. It's definitely something I'm really proud of. It's pretty nice to be here today.
"I'm trying to squeeze everything I got out of me and make the most of this opportunity."
During his so far brief two-game look at Chiasson, Red Wings coach Derek Lalonde is admiring the view.
"He looks like an NHLer, reliable," Lalonde said. "He had a good weekend for us. I didn't know what to expect.
"He did what we asked of him. He managed the puck, he was fine on the power play."
Unwanted After More Than A Decade In The Show
At the outset of the 2022-23 season, there was no NHL interest in acquiring Chiasson's services. Author of 114 goals over 631 games, including 22 as recently as 2018-19 for the Edmonton Oilers, no team came knocking at his door with an offer.
"I didn't have a contract going into the season," Chaisson said. "Obviously that was my goal, to get back to the NHL."
When the Griffins, Detroit's top farm club, came knocking, Chiasson hurried to answer the call, even if it was only an AHL pact.
Looks like Alex Chiasson will wear #48 with Detroit.

Chiasson's NHL journey:

Drafted by Dallas
Traded to Ottawa
Traded to Calgary
Signed by Washington
Signed by Edmonton
Signed by Vancouver
Signed by Detroit

— CapFriendly Depth Charts (@CF_DepthCharts) March 4, 2023
"I definitely needed to get playing," Chiasson said. "It was a great opportunity for myself down there."
Bringing his weath of NHL expierence to Grand Rapids, Chiasson was suddenly filling roles that he was rarely slotted into when in the big time.
"Obviously I played a lot of minutes – power play, penalty kill, four-on-four, three-on-three – a lot of things I haven't really done throughout my career," Chiasson said. "It gave me confidence in my game.
"I played like 25-28 games down there. It was great. It makes you appreciate when you're here a lot more, I can tell you that."
Chiasson Never Took NHL Lifestyle For Granted
Posh hotels. Charter jets. The best restaurants. The perks that the NHL offers were never lost on Chiasson, even after he'd been tasting the lifestyle for many years.
"I guess I never took it for granted," Chiasson said. "I always worked for my opportunities. I've had a lot of one-year deals in my career. I had to reprove myself year after year.
"I've always said this – I think the NHL is a privilege. It's one thing to make it. But to stick around and stay, it's a tough league to be in, to play for a lot of years."
Willing To Chip In Wherever He Can Help
He doesn't know how many, if any, more years will be left for him in the NHL. He's guaranteed nothing beyond the remainder of this season by Detroit. Still,, while he's here, Chiasson intends to pass on the lessons he's garnered to the younger Red Wings players.
"I've obviously played for a while," Chiasson said. "I won a Cup (with Washington in 2017-18) and I have experience.
"I think my day-to-day habits help me throughout my career. Obviously it's a fairly young group. You mix in with older guys, good veterans that can help, it's definitely something I can bring to the group.
BetMGM Sportsbook
States: All States Where Legal
GET THE APP
SIGNUP BONUS
UP TO $1,000!


Up To $1000 Paid Back in Bonus Bets
BET NOW
"As far as my game, a lot of my goals in my career have been around the net. I bring a little bit of that to the lineup. I've had a lot of seasons over double digit goals. I can help on the special teams as well.
"That's kind of been a little bit of the story of my career, just kind of move up and down the lineup and help out any way I can. I've played a lot of roles, so we'll see how it goes."