The Case For Edvinsson To Play More NHL Games This Season (+)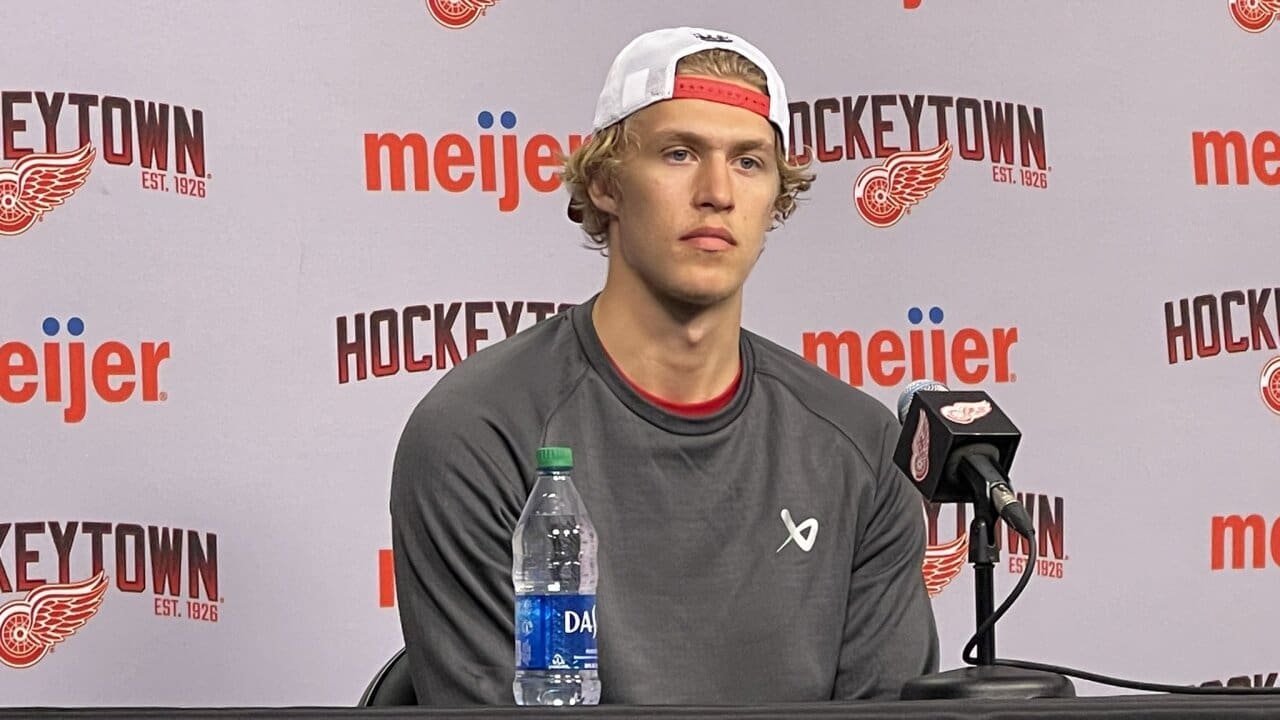 Detroit Red Wings defenseman Simon Edvinsson said he's ready to play tonight. "I talked to the docs, so I'm ready to go," he said.
If only it were that simple.
Edvinsson admits the Red Wings haven't talked to him about the rest of this season. "No, nothing," he says.
Edvinsson is currently on an emergency call-up from the Grand Rapids Griffins. The Red Wings made that move because Gus Lindstrom was trying to push through an injury. He did play Tuesday against St. Louis, and coach Derek Lalonde said they will consider their options after the warmup tonight for the home game against the Blues.
If Lindstrom plays tonight, it would seem as if Edvinsson's emergency call-up would be over. Then what?