Red Wings Notebook: Perron Feels Lost Without Playoffs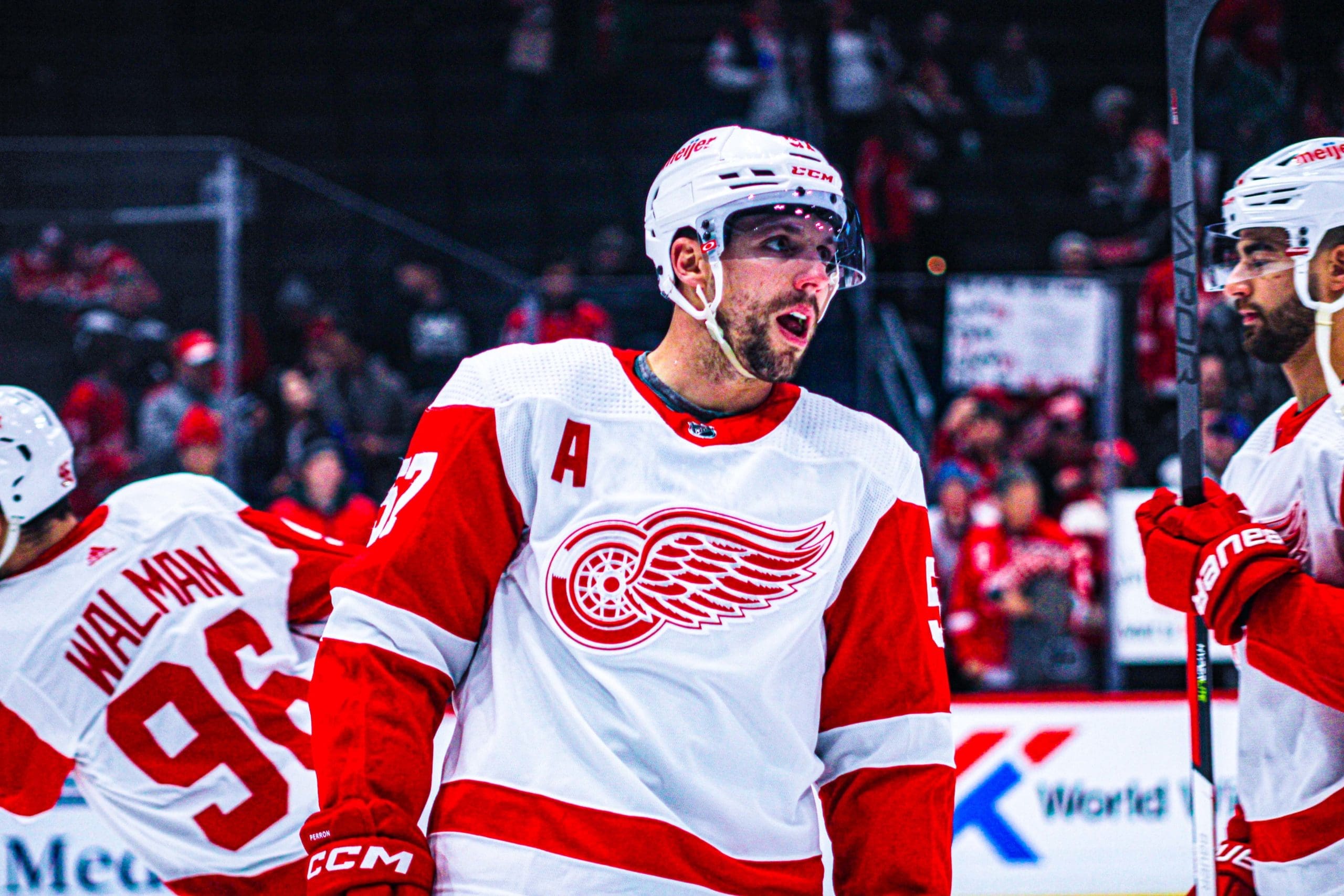 DETROIT — David Perron believes he was "probably the last guy in the room" to accept that the Detroit Red Wings were not going to be in the playoffs.
He has 10 different playoff runs and 104 playoff games on his resume.
"I think even before the (NHL trade) deadline I kept telling Newsy (Lalonde) 'if we go 9-2, or if we go 9-3 before the deadline, maybe things are going to be different,'" Perron said. "And we almost went there, really. We almost did that. But then management made the decision they have to make for this group long term and we understand that certainly, but it's not something that I wanted to admit personally."
Perron said he has had a difficult time dealing with the idea that he won't be playing this spring.
To Learn How to Bet on NHL Games, Click Here:
"I've been battling with that a little bit mentally the last 3-4 weeks," Perron said, adding "I really felt like all those years I had a chance to win the Cup. It's a little bit different this year. It''s gonna be different."
Lalonde said he appreciates having a veteran with high expectations.
"Just for your culture," Detroit coach Lalonde said. "Your growth going forward. Obviously it's a disappointing loss, we're 0-1-1 in our last two, but we ran off a 4-1 stretch at this time of year with not a whole lot to play for. I think he was one of the guys that drove that, he kept going and kept on the gas, obviously with his offense and the points he produced. Very important going forward and again."
Raymond's Secret Sauce
Lucas Raymond has been playing impressively. He owns a four-game points streak and has put up 12 points in his past 16 games. Perron has a theory about Raymond's recent surge.
He sits next to Raymond in the dressing room
"I always tell him the games that he gets feisty a little bit, are the games that he plays the best usually," Perron said. "It's tough to do that every single night, I understand but it kind of always naturally happens. In the game there's a scrum, and the net thing you know, he's having a good game. There's three or four games like that that pop into my head."
This and That
In Game 79, Detroit defenseman Moritz Seider led the Red Wings in hits (5), blocks (4) and time on ice (24:27). His performance level just keeps expanding…Thirty-six of Andrew Copp's 42 points have been at even-strength.