The Daily: Who May Be Penguins' Next GM; Griffins Need Fixin'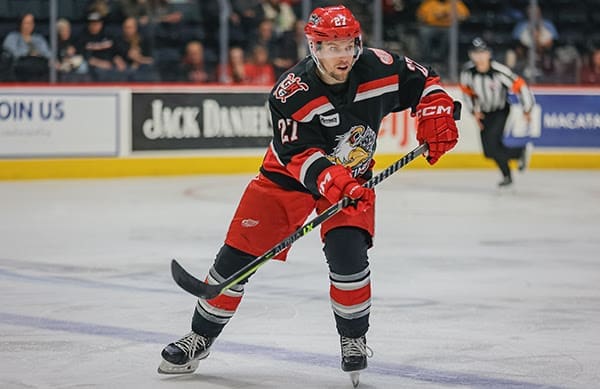 The Grand Rapid Griffins (28-35-4-4) missed the American Hockey League playoffs for the second consecutive season and Steve Yzerman said Friday that's on him and his management team.
"We didn't put together a good enough team this year," Yzerman said. "We didn't put together a good enough team last year."
That's disappointing to Yzerman because "it is really important for the development of our players but also we want a winning environment."
Yzerman sounds determined to fix the problem, although this season, issue was that the Red Wings had so many injuries that they constantly had to call up Griffins players. That's a regular occurrence for AHL teams, but the trickle down impact this season was heavier.
"What happened in Detroit really hurt Grand Rapids as well," Yzerman said. "Having a lot of injuries, it hurt their lineup and then players that were slated to play there all year were injured. It's been a very disappointing year in GR for us. We expected more. Having said that, the team we put together for various reasons under performed."
Shawn Horcoff, Yzerman's assistant GM, is officially in charge of Grand Rapids. But the pro scouting staff and Yzerman will be concentrating on making the Griffins better next season through bringing in prospects and signing free agents.
The Griffins are playing their final regular-season game tonight on the road against the Chicago Wolves.
Red Wings In Case You Missed It
 GM Steve Yzerman calls the franchise's rebuilding efforts 'an emotional roller coaster."
 Coach Derek Lalonde said the Red Wings got what they deserved when they missed the playoffs this season.
 Alex Tanguay will be an assistant coach for Canada at the upcoming World Championships. Lalonde likely will be an assistant for the U.S. squad.
Red Wings' Next Game
The Red Wings (35-37-10) closed out their season with five consecutive losses. Despite improving this season, the Red Wings missed the NHL playoffs by 12 points.
Hockey Now Network
Boston: The Panthers gave the Bruins some trouble this season. Jimmy Murphy recaps the series. Boston Bruins.
Colorado: What to make of the Avalanche's first-round opponent, the Seattle Kraken. Colorado Avalanche.
FanDuel Sportsbook Promo #1
ALL STATES WHERE LEGAL
GET THE APP
SIGNUP BONUS
$1000 No Sweat Bet


$1000 No Sweat Bet
BET NOW
Florida: Panthers vs. Bruins. 'Let's F'ing go,' say the players. Florida Panthers.
Montreal: Sean Monahan discusses his regret about this season and his future. Montreal Canadiens.
Philadelphia: It seems as if Kevin Hayes expects to be traded this offseason. Philadelphia Flyers. 
Pittsburgh: The Penguins cleaned house. Dave Molinari speculates on possible candidates to replace Ron Hextall has general manager. Pittsburgh Penguins.
San Jose: Sheng Peng examines the positives and negatives of Thomas Bordeleau's season. San Jose Sharks.
Vegas: The Golden Knights and NFL's Las Vegas Raiders announced a partnership for the fourth annual 'Battle For Vegas' event. Vegas Golden Knights