The Daily: Karlsson Trade a 'Go'; GM Says UFA Class Is '(Bleeping) Awful'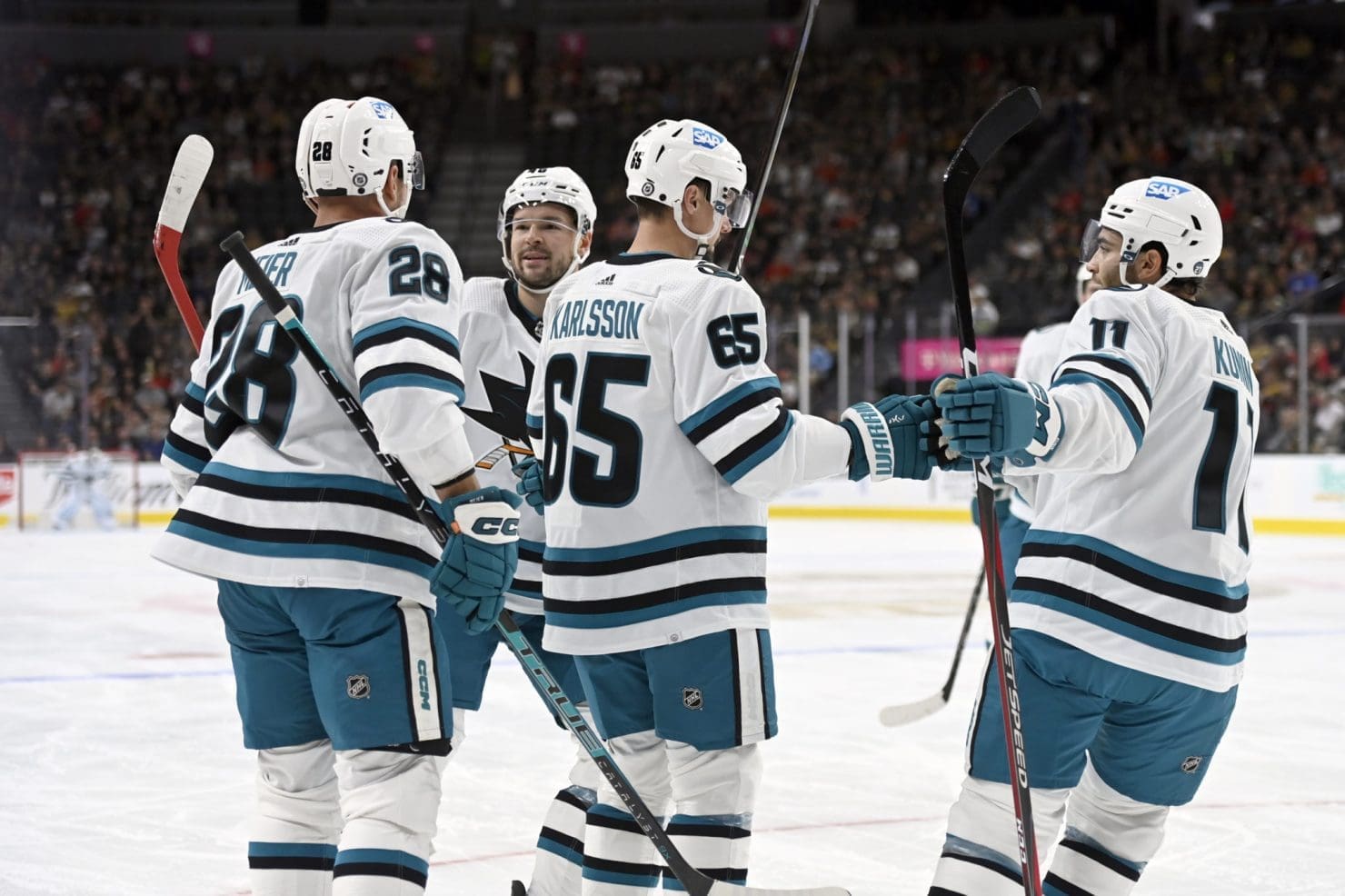 Hockey insider Pierre LeBrun reported on TSN that the San Jose Sharks and representatives for Erik Karlsson met recently and concluded it was time to move the dynamic defenseman.
"Both sides met last week, Karlsson's reps from Newport Sports and Sharks management. They came out of that meeting saying, 'Yes, let's try to get a trade done,'" LeBrun said. "Erik Karlsson wants to play for a contender and the Sharks are rebuilding and so they really have a unified vision on where this needs to go."
San Jose Hockey Now's Sheng Peng's story spells out why the deal may never happen. While right-shot D man Karlsson is favored to win his third Norris Trophy, he's 33 and has four years left on contract paying him $11.5 million per season. He also has a full no-trade clause and history of injury.
The Red Wings are always listed as a possible suitor for Karlsson, mostly because they have a long history of appreciating Swedish talent.  But it doesn't seem likely he would want to go to a team that hasn't made the playoffs in seven years.
The Sharks' ability to move him will likely come down to how much salary the Sharks are willing to retain and what kind of return they will require.
REPORT: Karlsson, Sharks Will 'Try To Get a Trade Done' https://t.co/3LGZWS1TOW

— Sheng Peng (@Sheng_Peng) June 16, 2023
GM Doesn't Think Much of NHL Free Agent Class
The Detroit Red Wings are expected to be active when it comes to free agent shopping this summer.  GM Steve Yzerman said at the end of the season that they have identified players they would like to sign. What he didn't  know is whether those players were interested in Detroit.
Recently, another NHL general manager, offered a rather harsh assessment of the players in this year's free agent class to ESPN's Greg Wyshynski.
"It's "(bleeping) awful," he told Wyshynski.
Red Wings Offseason
This is a busy time of the year for Yzerman. In addition to preparing for the draft and free agent signing period, the team is preparing for the annual development camp. That happens right after the draft. Training camp is less than three months away.
Now that the Stanley Cup has been presented, it's time to look ahead at the 2023-24 Red Wings season. The draft, schedule release, free agency and development camp all coming up within the next 3 weeks. Stay tuned!

— Ken Kal (@KenKalDRW) June 14, 2023
Red Wings In Case You Missed It
Hockey Now Network
Boston: Are the Bruins going to buy out defenseman Mike Reilly today? Boston Bruins
Buffalo: Mike Augello looks at whether the Sabres should look at acquiring right-shot defenseman Brett Pesce if the Hurricanes decide to deal him. Buffalo Sabres.
Chicago: Nate Brown writes that goalie Alex Stalock has earned his keep as a veteran backup. Chicago Blackhawks.
Florida:  Colby Guy writes that even while suffering with a fractured sternum, Matthew Tkachuk played his heart out for the Florida Panthers.
Montreal: Marc Dumont writes that testing showed Henri Richard suffered from CTE (chronic traumatic encephalopathy) when he died. He had Alzheimer's Disease in the final stages of his life. CTE has been linked to brain trauma that is associated with playing professional sports. Montreal Canadiens. 
Nashville:  GM Barry Trotz has made it clear that the Predators are open for business when it comes to trades. Nashville Predators.
Philadelphia: Chuck Bausman writes that Philly fans are cautiously buying into the moves the Flyers are making and the direction they are now heading. Philadelphia Flyers. 
Pittsburgh: Dave Molinari writes that Kyle Dubas has to rebuild more than just the Penguins' roster.  Pittsburgh Penguins. 
FanDuel Sportsbook Promo #1
ALL STATES WHERE LEGAL
GET THE APP
SIGNUP BONUS
$1000 No Sweat Bet


$1000 No Sweat Bet
BET NOW
Vegas: Dan Kingerski writes that Vegas fans should revel in this championship because you never know when you will see another. Vegas Golden Knights.