The Daily: Michkov Snubs Teams; Red Wings on Karlsson List?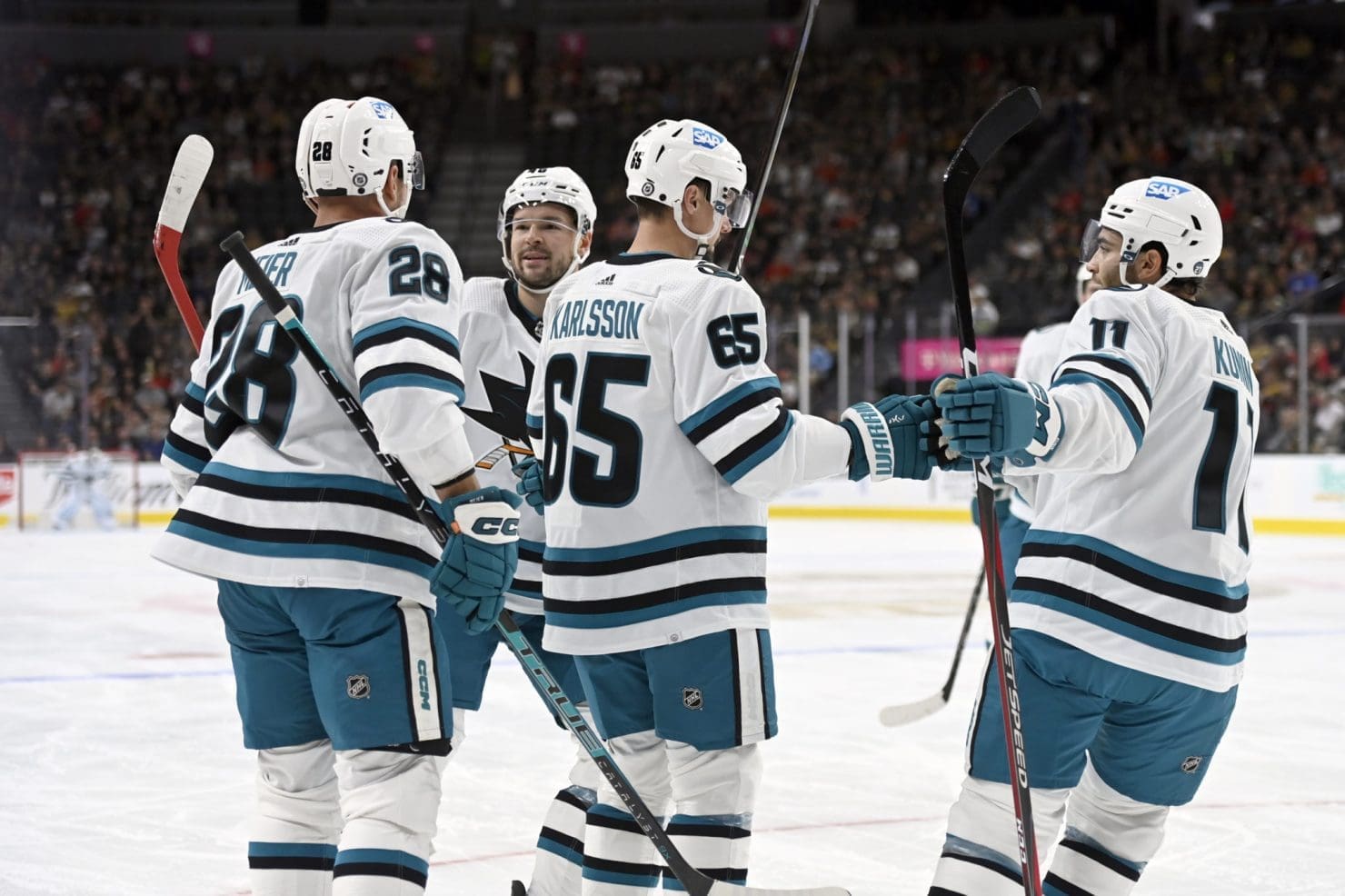 Matvei Michkov is making himself an international man of mystery as NHL teams prepare for the upcoming draft. Hockey insider Elliotte Friedman mentioned in his weekly 32 Thoughts podcast that Michkov has avoided meeting with NHL teams.  Sweden's Expressen also reported he snubbed teams after KHL games this season.
That has led to speculation that Michkov wants to manipulate the selection process to get to a specific team.  The guess is that team is the Washington Capitals who pick at No. 8., just in front of the Red Wings.  With Alexander Ovechkin serving as the team's leader, the Caps would not pass on Michkov.
Michkov Mania
But he might be gone before then. This is a talented player, although he is under a KHL contract through the 2025-26 season.
Red Line Report rates Michkov No. 2 overall and states that he would have been rated No. 1 in eight of the past 10 NHL drafts. Michkov put up 20 points in 27 games this season for Sochi in the KHL.
Perhaps Michkov wants to play for the Tampa Bay Lightning who have multiple Russians including star forward Nikita Kucherov. But getting to the Lightning would require magic, not manipulation. The Lightning don't pick until the sixth round and don't have a first-round pick until 2026.
Friedman on 32 Thoughts regarding Michkov

"A number of teams are indicating they can't get an assurance [Michkov] will talk to them before the draft…there's a lot of mystery about him. In Russia, the teams that could get there to meet him, said talking to him was difficult pic.twitter.com/FvejHpzuci

— The Hockey Hotline (@HotlineHockey) June 16, 2023
Erik Karlsson Chatter
San Jose Hockey Now's Sheng Peng speculates about 10 teams that may have interest in acquiring 33-year-old defenseman Erik Karlsson and the Detroit Red Wings are on his list.
The lure of Karlsson is he is a difference-maker. He registered 101 points last season and he's a right-shot defender. But Karlsson wants to go to a contender, and the Red Wings aren't there yet.
Karlsson and the Sharks met and agreed it's time to attempt to trade him. The Red Wings probably do have interest, but there are plenty of obstacles, including the fact that he's making $11.4 million and the Sharks reportedly want multiple first-round picks. The Sharks will retain some salary, but will they be willing to eat half?
Red Wings' Offseason
According to the Red Wings' Year in Review, the Red Wings used 36 players in the 2022-23 season and 14 (38.8%) came to them through the draft and 13 (36.1%) came through free agency. Eight (22.2%) came through trade and one (Magnus Hellberg) came was picked up on waivers.
Red Wings In Case You Missed It
Hockey Now Network
Boston: Jim Montgomery admits that he misread the Bruins' body language during their playoff collapse. Boston Bruins.
Buffalo: Is this the year that Alexander Mogilny gets his due from the Hockey Hall of Fame? Boston Bruins
Chicago: Nate Brown offers that goal Arvid Soderblom is ready for his shot at the NHL. He is Detroit forward Elmer Soderblom's brother. Chicago Blackhawks.
Colorado: Evan Rawal writes about why Yegor Sharangovich is the classic Avalanche trade target. Colorado Avalanche.
Florida:  Defenseman Aaron Ekblad will miss the start of next season because of his multiple injuries. Florida Panthers. 
Los Angeles: Austin Stanovich takes a deep dive into the Kings' decision to draft Alex Turcotte in 2019. Bad luck or bad decision? Los Angeles Kings. 
Philadelphia: The Flyers may be looking at Team USA center Oliver Moore for their No. 7 pick. He has been compared to Dylan Larkin. Philadelphia Flyers.
Pittsburgh: Coach Mike Sullivan will have a lot of say about the Penguins this summer. Pittsburgh Penguins.
FanDuel Sportsbook Promo #1
ALL STATES WHERE LEGAL
GET THE APP
SIGNUP BONUS
$1000 No Sweat Bet


$1000 No Sweat Bet
BET NOW
Vegas: Dan Kingerski writes about what made this edition of the Vegas Golden Knights special. Vegas Golden Knights. 
Washington:  The Capitals will be looking at UFA centers, and there are four good candidates, including Ivan Barbashev. Washington Capitals.