Red Wings Place Filip Zadina on Waivers; Could Stay in Detroit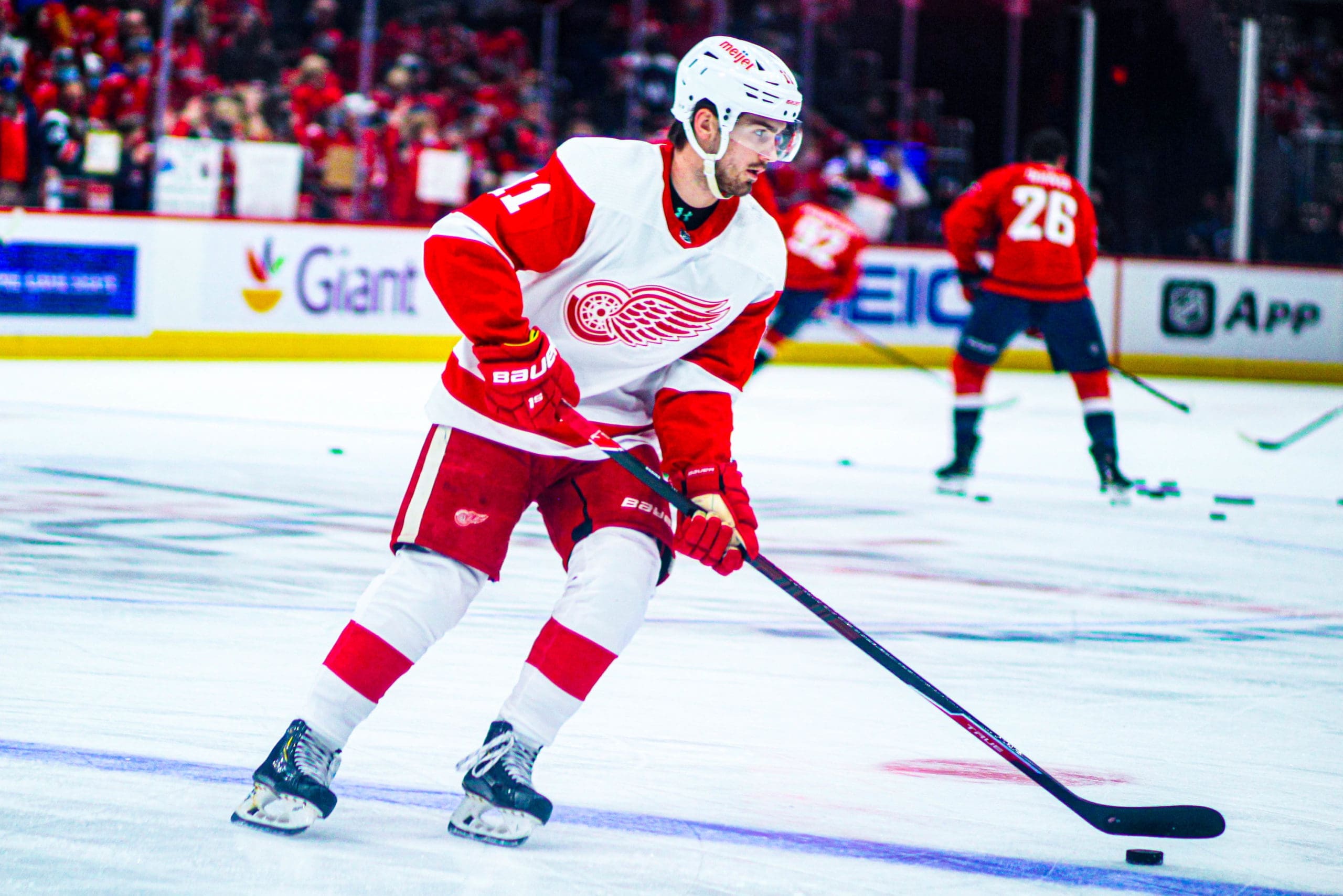 The Detroit Red Wings placed Filip Zadina on waivers Monday because he asked GM Steve Yzerman to move him to a team that could provide him an expanded opportunity.
"A couple of weeks prior to the draft, through his agent, he asked whether he could potentially go somewhere else," Yzerman said. "Looking for more opportunity and a fresh start. I've tried to do that. I've tried to find a place for him to play."
Unable to make that happen, Yzerman opted to place him on waivers to see if a team would simply claim him.
No Hard Feelings
Yzerman said he holds no animosity about the situation.
"Am I thrilled? No, I'm not," Yzerman said. "Am I happy to put him on waivers? No. I signed him to a three-year contract a year ago because I believed that he was gonna grow. He signed that contract and my expectation is that he wanted to grow with us. The reality is now he wanted that contract. That contract may prevent you from getting that opportunity you're looking for in another organization. That's the reality for him."
Don't rule out Zadina being in Detroit for the 2023-24 season.
"The best case scenario, and it's not out of the realm of possibility, is that he clears waivers, he comes to training camp, he plays well, works his way up into the lineup and goes," Yzerman said. "Filip Zadina is a good young man, he's a nice young man. He was a high and with high picks there comes expectations from the outside and from within. He was picked sixth overall. He's told by the Red Wings and by the league that he's a very good prospect. Not everybody matures or evolves at the same stage. He's gotta stick with it. And unfortunately now, the situation is if he doesn't get claimed, he's with our organization and there's not much we can do other than both work hard and see if he can become a player."
Holland Draft Pick
The Red Wings drafted Zadina sixth overall with the idea that he could blossom into an elite NHL scorers. Zadina had scored 44 goals in 57 games for Halifax in the Quebec Major Junior Hockey League the season before.
But he hasn't found a scoring touch in the NHL. He has 28 goals in a 190 NHL games. His best season was 2021-22 when he registered 10 goals and 24 points. He netted three goals in an injury-plagued 2022-23 season.
"I don't write his career off by any means," Yzerman said. "I thought he made significant steps. It's been a challenge for him.  I think he's got upside. I think he still can become a valuable player in the NHL. Last year was really cut back due to injury. There was nothing that he, or I, or anybody could do about it. It happens.
From 2015 to 2018, with Ken Holland as general manager, the Red Wings drafted Evgeny Svechnikov, Dennis Cholowski, Michael Rasmussen and Zadina in the first round. Only Rasmussen has shown he can be an impact player. That hasn't helped the Red Wings' rebuild.
"Theoretically or statistically, the higher players are picked, the more likelihood you're gonna get that impact player," Yzerman said. "There's no guarantees. The first pick overall, usually you're getting a pretty good player. Sometimes you're getting a superstar. With each pick, the numbers decrease a little bit. When you get into the late first round, the reality is, if you all go back and look at the draft, there's not a lot of certainty to it. I'm not completely shocked, because it doesn't just happen to some of the names you mentioned, it happens all around the league."