The Daily: Red Wings Pick Danielson Expects Bedard to Excel; Helm Was Last Detroit Cup winner in NHL
Danielson and Bedard are good friends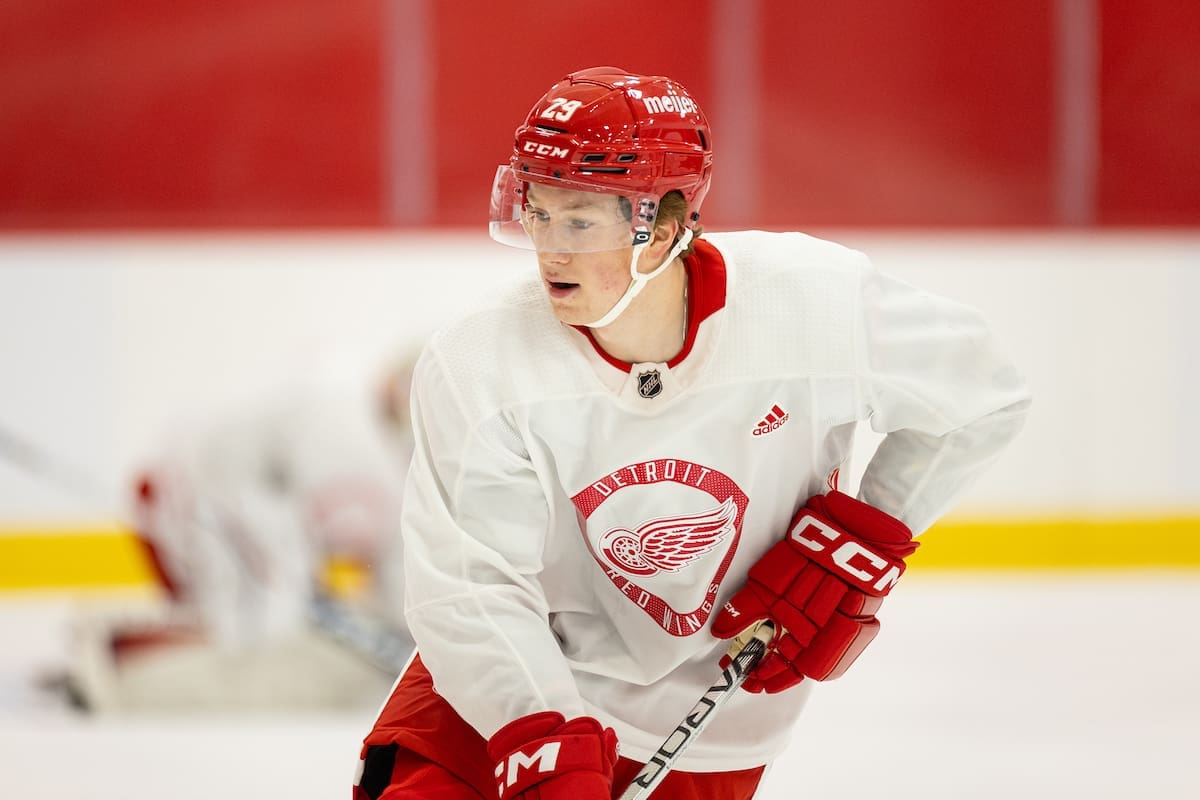 Center Nate Danielson, the top draft pick of the Detroit Red Wings, is fast friends with Connor Bedard. That's interesting, because Bedard, the first overall selection of the recent NHL entry draft by the Chicago Blackhawks, is listing Danielson among his toughest opponents in the WHL.
"Me and Connor have got to be pretty good buddies over the last couple of years," Danielson said. "Just having someone as good as him say something like that is cool to hear. When I go up against him I'm not really trying to key on him. I kind of try to play my own game but yeah, it's obviously nice to hear that from him."
Connor Bedard's reaction was priceless when I let him know Detroit took Nate Danielson, his roommate here in Nashville, at #9: pic.twitter.com/ndrftwzHx4

— Ben Pope (@BenPopeCST) June 29, 2023
Danielson is anticipating that for all the hype that is surrounding Bedard's arrival to the NHL, he's expecting his buddy to outdo those lofty expectations.
"He's an unbelievable player," Danielson said. "I expect him to have another good year next year. He's sort of been someone who's dealt with high expectations his whole life and has always found a way to exceed them."
Red Wings In Case You Missed
Red Wings Offseason
The Brick Tournament is currently ongoing in Edmonton. As youngsters, Red Wings prospects Trey Augustine and Andrew Gibson played in the tourney for Detroit.
Full circle moment. 🥰

Trey Augustine & Andrew Gibson played together at a Brick Tournament growing up.

Today, the #RedWings drafted them back-to-back with picks no. 41 & 42! pic.twitter.com/wYa4HwE6UC

— Detroit Red Wings (@DetroitRedWings) June 29, 2023
In the 2023 NHL entry draft, the Wings were selecting them 41st (Augustine) and 42nd (Gibson) overall.
Hockey Now Network
Philadelphia: Former Philadelphia Flyers coach Alain Vigneault is announcing his retirement from hockey.
Pittsburgh: Drew O'Connor is the only Pittsburgh Penguins player who is filing for arbitration.
Islanders: Karson Kuhlman was among three depth players to sign two-way contracts with the New York Islanders.
Washington: Andrew Cristall, second-round pick of the Washington Capitals, has signed an entry-level contract.
Boston: Veteran NHL defenseman Kevin Shattenkirk is thrilled to finally be playing for the Boston Bruins.
Buffalo: The club's op offensive prospects were displaying their skills at the Buffalo Sabres development camp.
Montreal: Should the Montreal Canadiens be considering Filip Zadina as a reclamation project?
Florida: Anthony Duclair is accepting his trade from the Florida Panthers as part of the hockey business.
BetMGM Sportsbook
States: All States Where Legal
GET THE APP
SIGNUP BONUS
UP TO $1,000!


Up To $1000 Paid Back in Bonus Bets
BET NOW
Colorado: Aaron Schneekloth is the new coach of the Colorado Eagles, top farm club of the Colorado Avalanche.
Chicago: First overall draft pick Connor Bedard loved every minute of his time at the Chicago Blackhawks development camp.
Nashville: Former Red Wings forward Gustav Nyquist was introduced by his new team the Nashville Predators.
Vegas: Looking at the creation of a positive culture within the Vegas Golden Knights.
San Jose: Are the San Jose Sharks interested in UFAs Matt Dumba and Vladimir Tarasenko?
Los Angeles: Captain Anze Kopitar and the Los Angeles Kings are in agreement on a two-year contract extension.