NHL Source: Senators DeBrincat Still on Red Wings Radar
Red Wings, DeBrincat must first overcome contract impasse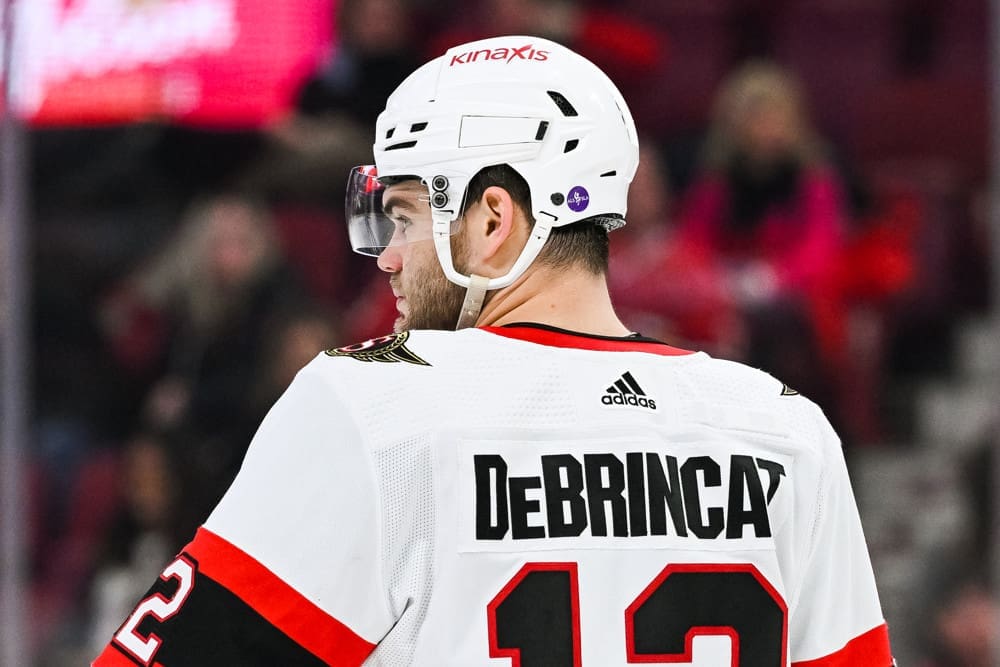 An NHL source is confirming that the Detroit Red Wings are far from out in terms of their chances of acquiring Ottawa Senators forward Alex DeBrincat. However, the currently is a significant stumbling block that if it can't be overcome, will certainly eventually scuttle any hopes of a deal being made between the two teams.
There's been rumors of the Red Wings making a move to acquire DeBrincat for a few months now. Speculation regarding those talks hav run hot and cold during that span. More recently, there are reports linking his name in connection with the New York Islanders and Washington Capitals.
NHLPA announces 22 players elect salary arbitration: https://t.co/uggLqqkL5N

— NHLPA (@NHLPA) July 5, 2023
However, that doesn't mean that the Red Wings should be counted out of the running in the DeBrincat sweepstakes. Indications from the source are that talks between Detroit and Ottawa are continuing.
On Wednesday, the NHLPA was announcing that DeBrincat was filing for arbitration.
DeBrincat Seeking Timo Meier Money
What appears to be holding up any chance of the consummation of this deal is the current contract demands from the DeBrincat camp. The Senators have given his agent Jeff Jackson permission to talk contract with other NHL teams.
According to published reports, DeBrincat, through his agent, is telling teams he wants a contract comparable to the one the New Jersey Devils recently presented to forward Timo Meier. That was an eight-year deal with an AAV of $8.775 million.
FanDuel Sportsbook Promo #1
ALL STATES WHERE LEGAL
GET THE APP
SIGNUP BONUS
$1000 No Sweat Bet


$1000 No Sweat Bet
BET NOW
According to the source, they're seeking a pact in the length of 7-8 years with an AAV in the $9 million range. The Red Wings would be willing to go as high 5-6 years for $7.5 million per season.
Last season, DeBrincat was cood for 27 goals and 66 points in 82 games for Ottawa. Though this was considered a down season for DeBrincat, it would've been good enough to place him second on the Red Wings in both goals and points.
Twice during his NHL career, the Farmington Hills, Michigan-born right winger was a 40-goal scorer. Over his six-season NHL career, DeBrincat, 25, is averaging 35 goals per campaign.