Zadina, Red Wings to Part Company?
Speculation that Detroit will be releasing their 2018 top draft pick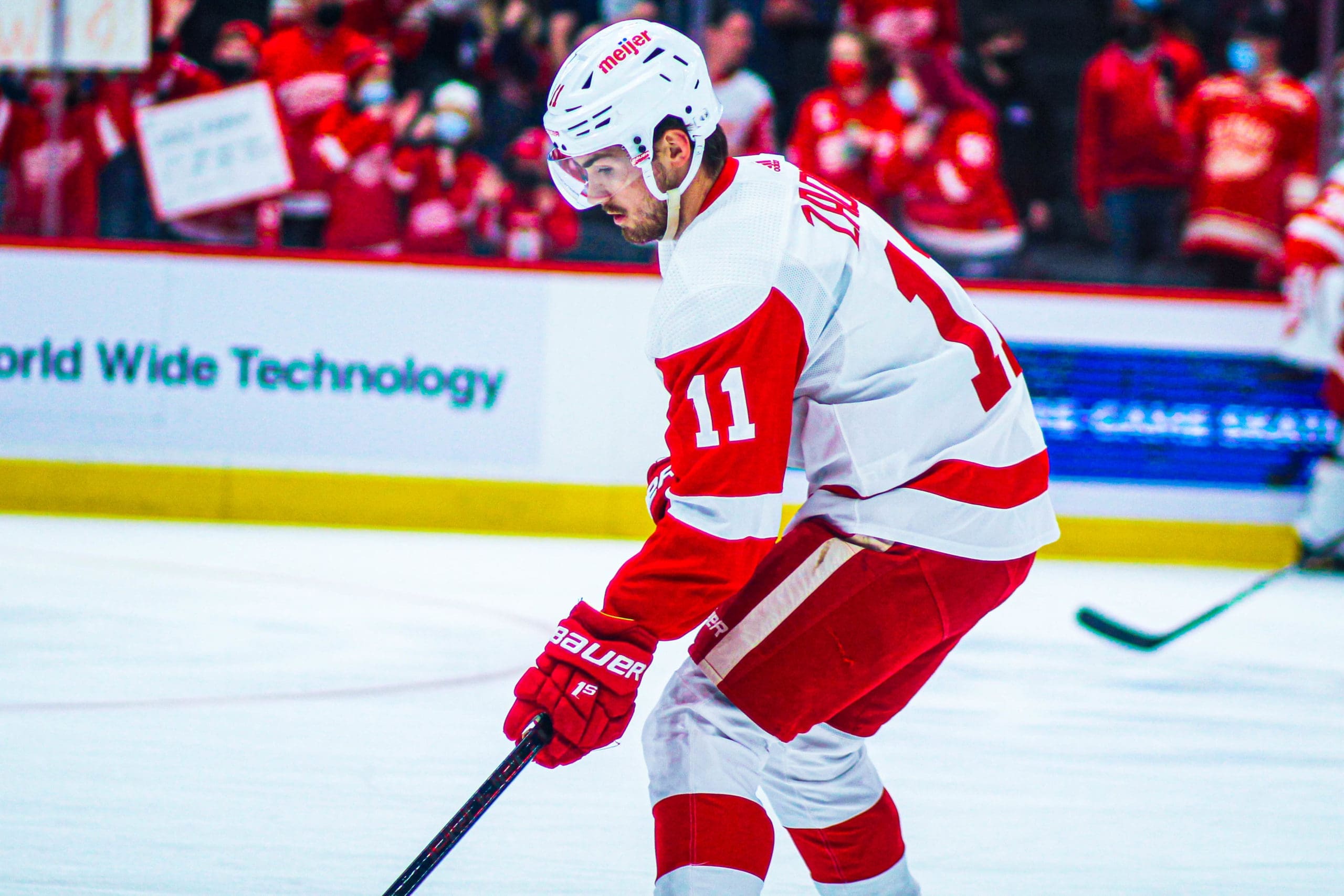 The Detroit Red Wings once thought so highly of Filip Zadina that they spent the sixth overall pick of the 2018 NHL entry draft to acquire his rights.
To suggest that the union is still going strongly would be a misnomer.
This week, Detroit already tried to give away Zadina. Not a single team among the 31 other NHL clubs was willing to step up and put a waiver claim in for the one-time first-round selection.
Now, there are published reports indicating that the Red Wings are ready to completely cut ties with the Czech forward. Speculation is that the club will be again placing Zadina on waivers, this time for the purpose of terminating his contract.
Zadina is entering the second year of a three-year deal. The club still owes him $4.56 million in salary. Originally, Zadina approached Red Wings GM Steve Yzerman, requesting a trade. Finding no takers, Yzerman was next making the decision to be placing the player on waivers.
Zadina Contract A Stumbling Block For Red Wings
Earlier this week, when discussing the decision to put Zadina on waivers, Yzerman was offering that Zadina's contract was proving to be a stumbling block in attempts to move the player.
"He signed that contract and my expectation is that he wanted to grow with us," Yzerman said. "The reality is now he wanted that contract. That contract may prevent you from getting that opportunity you're looking for in another organization.
"That's the reality for him."
FanDuel Sportsbook Promo #1
ALL STATES WHERE LEGAL
GET THE APP
SIGNUP BONUS
$1000 No Sweat Bet


$1000 No Sweat Bet
BET NOW
Zadina has scored 28 goals in 190 NHL games.
There's no certainty at this point to confirm that Detroit will be putting Zadina on waivers to terminate his contract. In fact, an NHL source confirmed that there's been no such talk in league circles.
However, there are also reports that Zadina has told Detroit management he'd refuse to report should be he assigned to the minor leagues. The earliest that Zainda could go on waivers would be a 12 noon ET on Thursday.