Zadina Clears Waivers, Remains With the Red Wings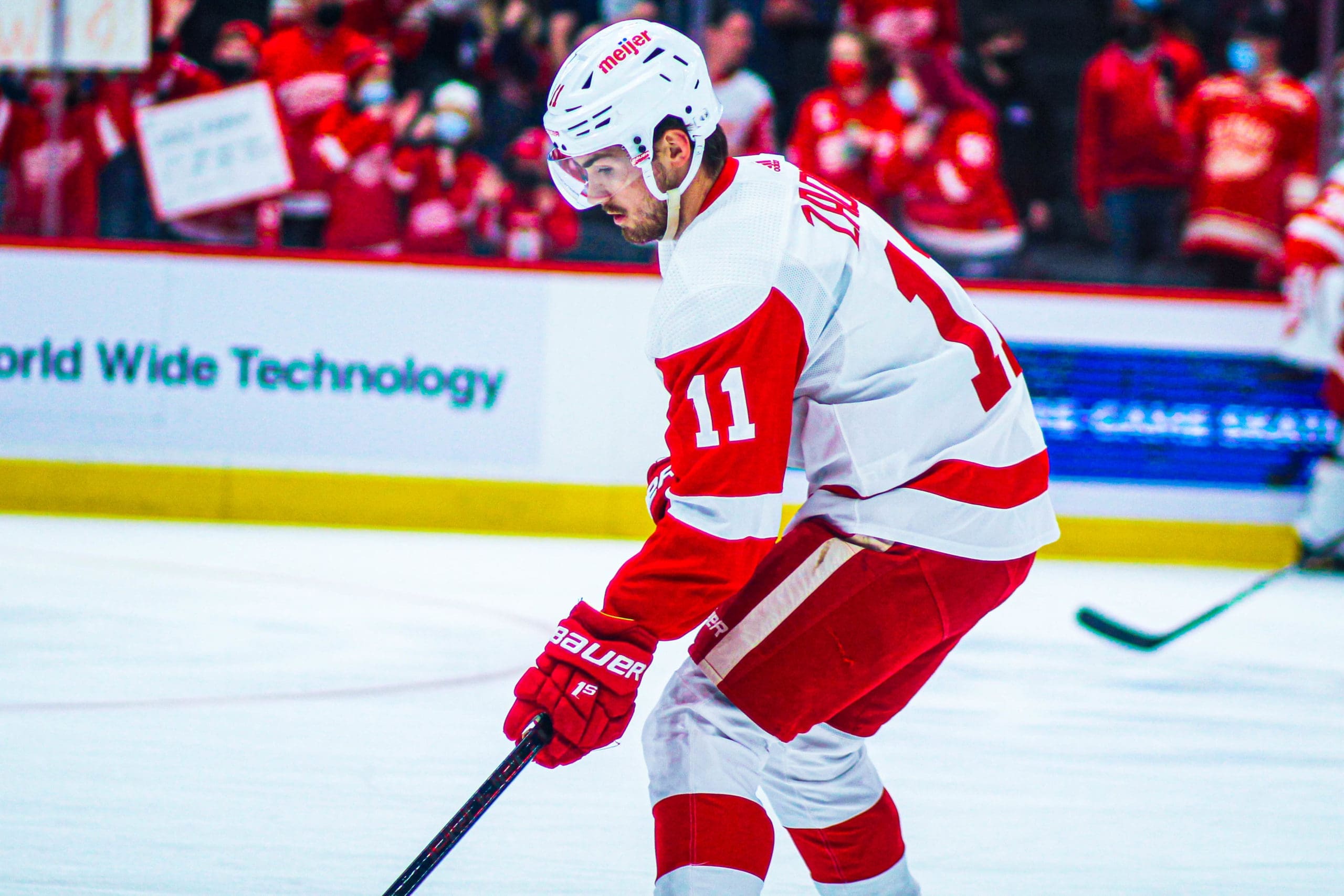 Thirty-one NHL teams opted not to place a waiver claim for Filip Zadina, meaning he will remain with the Detroit Red Wings.
Reacting to a Zadina request, Yzerman has been trying to move him to another team. Zadina had made the request with the hope of getting a fresh start.
The Red Wings presumably are not surprised that Zadina cleared waivers. Yzerman was unable to move him through trade. The Czech player has been unable to live up to expecting since being drafted sixth overall in 2018. The Red Wings, with Ken Holland serving as general manager, drafted Zadina with the hope that he would develop into a first-line scorer.
Can't Find The Net
Since then, Zadina has scored 28 goals in a 190 games. His best season was 2020-21 when he scored 10 goals.
Yzerman said Monday he wasn't thrilled to put Zadina on waivers, but said he would be happy to have him remain on the Red Wings.
FanDuel Sportsbook Promo #1
ALL STATES WHERE LEGAL
GET THE APP
SIGNUP BONUS
$1000 No Sweat Bet


$1000 No Sweat Bet
BET NOW
"The best case scenario, and it's not out of the realm of possibility, is that he clears waivers, he comes to training camp, he plays well, works his way up into the lineup and goes," Yzerman said. "Filip Zadina is a good young man, he's a nice young man. He was a high and with high picks there comes expectations from the outside and from within. He was picked sixth overall. He's told by the Red Wings and by the league that he's a very good prospect. Not everybody matures or evolves at the same stage. He's gotta stick with it. And unfortunately now, the situation is if he doesn't get claimed, he's with our organization and there's not much we can do other than both work hard and see if he can become a player."
Zadina only played 30 games because of injury last season managed to score three goals. He has 68 points total in his 190 games.
With the additions (Christian Fischer, Daniel Sprong and JT Compher) the Red Wings have made this summer, Zadina will be battling for playing time.