The Daily: How Red Wings Rebuild Compares to 'Hawks; Devils Want Gibson?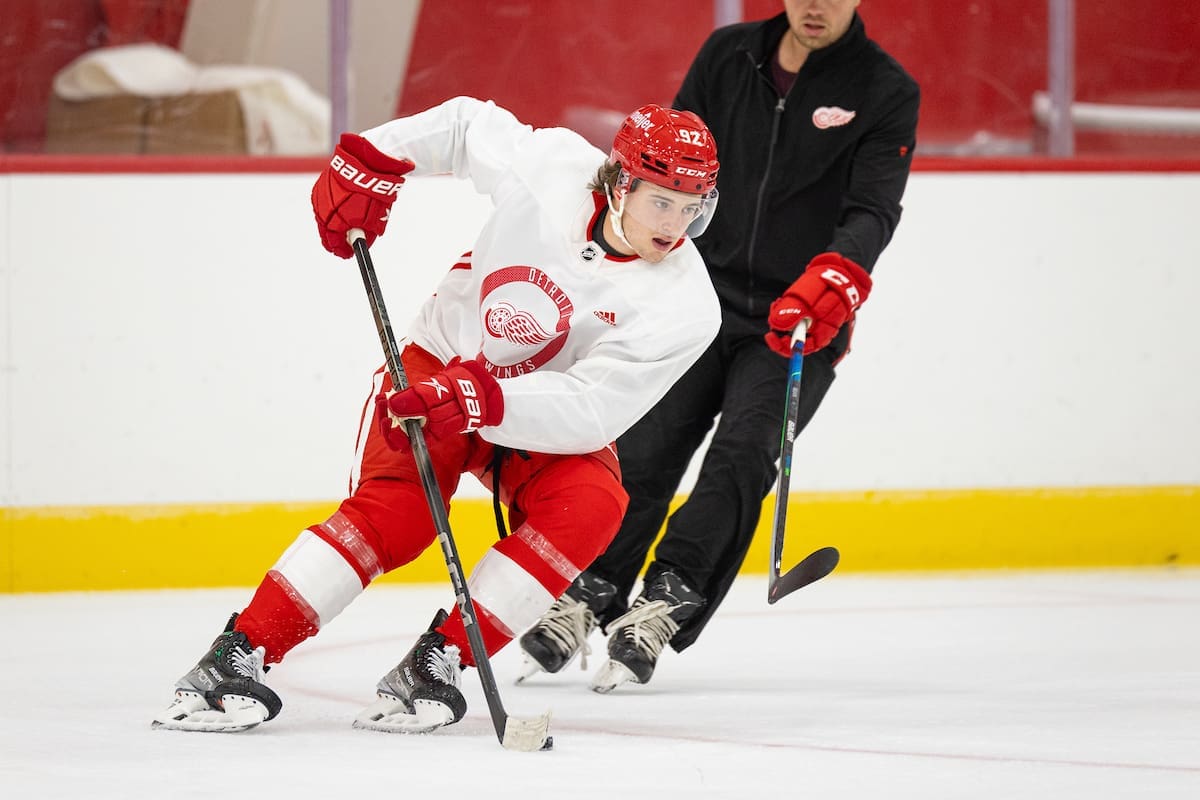 Chicago Hockey Now writer Nate Brown is comparing Chicago's rebuild to various NHL teams going through rebuild. Today, Brown compares the Blackhawks and Red Wings rebuild scenario.
Brown writes: "The way Detroit fell into a rebuild was strikingly similar (to Chicago): Once a contender, early playoff exits, poor drafting, and an inability to move on from players past their prime.
Of course, the most major difference in their rebuilds is the Blackhawks won the lottery and landed a generational player in Connor Bedard. The Red Wings have had no luck in the lottery whatsoever.
Brown says the Blackhawks should be thankful for their lottery luck.
The Red Wings, dating back to 2017 when they first qualified for a lottery shot, have either stayed even or fallen in every draft," Brown writes. "That includes the 2020 one, where the league changed lottery rules as a result of the wailing over Detroit falling three spots after having a historically bad year. Yzerman literally started from scratch
Red Wings Offseason
The Red Wings may not be done shopping. After the smoke cleared from the Detroit acquisition of Alex DeBrincat, the Red Wings had roughly $8.1 million in cap space. The Red Wings still need to sign restricted free agent Joe Veleno. DeBrincat's new deal is worth $7.8 million and the Detroit moved Dominik Kubalik's $2.5 million cap hit.
In Case You Missed It
Hockey Now Network
Boston: Young Fabian Lysell is ready to take the next step for the Bruins. He should be ready to challenge for a roster spot. Boston Bruins.
Buffalo: Mike Augello looks at whether the Sabres are finished shopping in the free agent market. Buffalo Sabres.
Florida: Colby Guy offers a list of players you may have forgotten were once Florida Panthers, including Igor Larionov, Dino Ciccarelli and Antti Niemi.
Montreal: Former Canadiens having a hard time finding jobs in the free agent market. Montreal Canadiens.
New Jersey: Reports say the New Jersey Devils are interested in Anaheim goalie John Gibson. New Jersey Devils.
Philadelphia: Flyers prospect goalie Ivan Fedotov is reportedly signing to play in the Kontinental Hockey League. Philadelphia Flyers.
Pittsburgh: Dan Kingerski addresses the fact that the Penguins have a crowd in the goal crease. How will Kyle Dubas address it? Pittsburgh Penguins.
FanDuel Sportsbook Promo #1
ALL STATES WHERE LEGAL
GET THE APP
SIGNUP BONUS
$1000 No Sweat Bet


$1000 No Sweat Bet
BET NOW
Vegas:  Chris Gawlik makes the case for the Golden Knights to re-sign Phil Kessel for the upcoming season. Vegas Golden Knights.