Red Wings Kostin Happy To Be Making More Than NBA Mascot
Kostin pleased about Detroit contract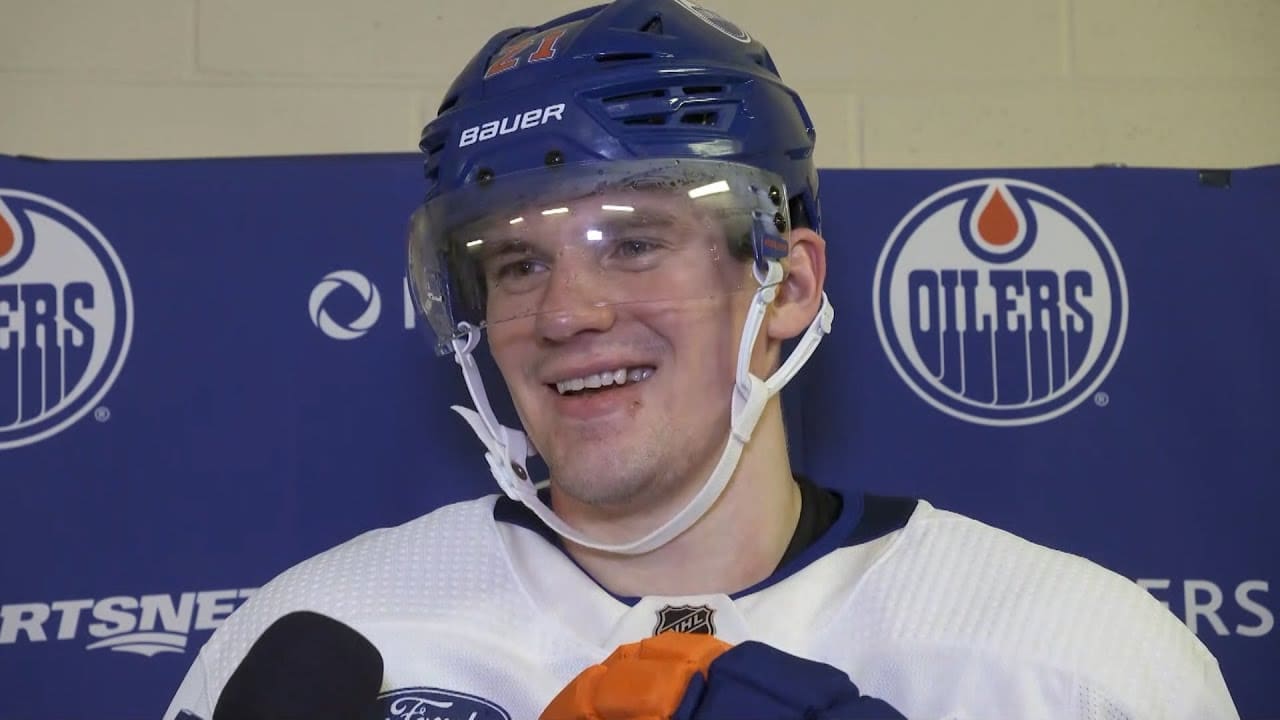 Shortly after Klim Kostin was being acquired by the Detroit Red Wings from the Edmonton Oilers, the big forward was signing a two-year contract with his new club. The pact will be paying the Russian center an AAV of $2 million.
That's much more than what the average NBA mascot is earning, a fact that brings a smile to Kostin's face.
It wasn't all that long ago when he was barely earning more than someone who gets paid to dress up in a costume on game night and entertain children. That was in 2017. Taken 31st overall in the NHL entry draft by the St. Louis Blues, Kostin would ink an entry-level pact with the Blues.
The moment I'll never forget… pic.twitter.com/Wetpxslb6t

— Klim Kostin (@kl1mkost1n) May 11, 2020
"Did I say that I'm ready to stay in the NHL even for a bowl of soup?" Kostin explained on the YouTube channel Cherkas Atlant. "I was young. The NHL is a dream, of course.
"For example, I signed a $750,000 contract with the St. Louis that year. The minimum contract in the NHL. I know that mascots who jump before NBA games get $650,000. And I, an NHL player, have $750,000. We have a difference of one hundred thousand."
Kostin Looming Large For Red Wings
The 6-foot-3, 215-pound Kostin is part of the plan in implementation by Red Wings GM Steve Yzerman to make the team physically bigger and much harder to play against. Last season, Kostin was leading the Oilers with 157 hits.
"He's big," Yzerman said of Kostin. "He skates well. He is more involved and he played on a pretty deep team in Edmonton."
FanDuel Sportsbook Promo #1
ALL STATES WHERE LEGAL
GET THE APP
SIGNUP BONUS
$1000 No Sweat Bet


$1000 No Sweat Bet
BET NOW
The Detroit brass were liking what they were seeing from Kostin during his time with the Oilers.
"We thought he showed he can play in the NHL as a regular," Yzerman said. "That was our opinion. How high up the lineup? We are optimistic he can work his way into a bigger role for us."