Bruins Sign Former Red Wings Forward Chiasson to PTO
Chiasson played 20 games for Detroit last season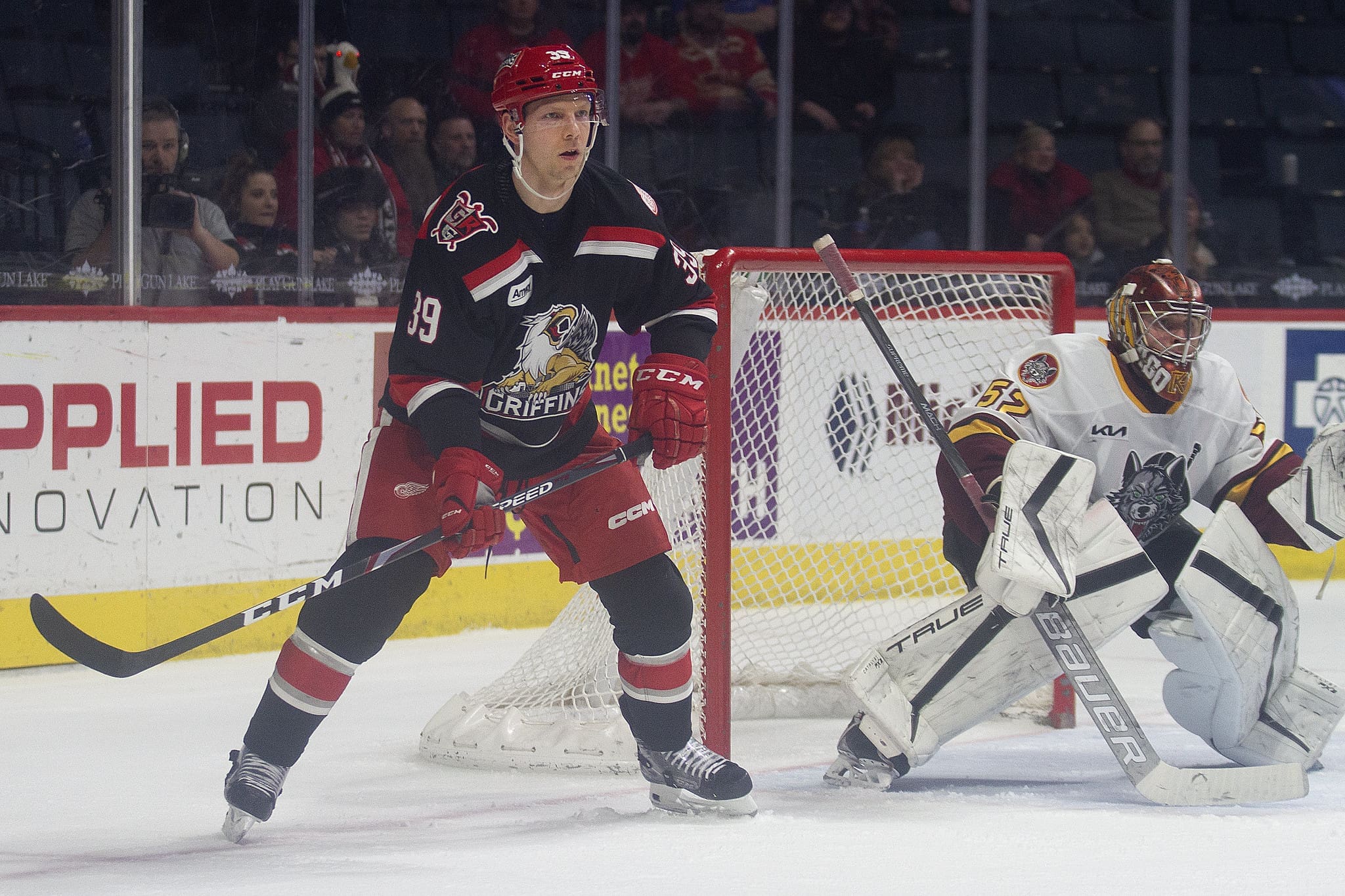 And then was one – one remaining UFA who played last season with the Detroit Red Wings without an NHL option for the 2023-24 season.
On Monday, the Boston Bruins were announcing that right-winger Alex Chaisson will be attending their fall training camp on a professional tryout offer (PTO). That leaves only forward Adam Erne from last season's Red Wings club without a deal for the upcoming NHL campaign.
Last season, Chiasson would play 20 games for the Red Wings following the NHL trade dealine. He wound up scoring six goals, five of which came on the power play.
That's another Alex Chiasson PPG. #LGRW pic.twitter.com/4Fw84YGLx7

— Detroit Red Wings (@DetroitRedWings) March 22, 2023
Originally, Chiasson began the season on an AHL contract with Detroit's top farm club, the Grand Rapids Griffins. He accounted for 9-11-20 totals in 29 games with GR in Chiasson's first minor-league action in a decade. The Red Wings were opting to sign Chiasson to an NHL deal when roster spots were opening up following the NHL trade deadline.
Reports are that Detroit was offering Chiasson a one-year, two-way deal following the season. He was opting to explore what he could attain via the open market after becoming a UFA on July 1.
Chiasson Could Find Opportunity In Boston
The Buins will be undergoing a revamping at forward this season. Both captain Patrice Bergeron and center David Krejci were announcing their retirements from the NHL in the summer. Meanwhile, former Hart Trophy-winning winger Taylor Hall was being dealt to the Chicago Blackhawks to create some salary cap space.
If Chiasson, 32, ends up making the grade with the Bruins, they will be his fourth NHL team in as many seasons and eighth of his 11-season career. Chiasson broke in with the Dallas Stars in 2012-13. He would score a career-high 22 goals for the Stars in 2013-14 and win a Stanley Cup with the 2017-18 Washington Capitals.