The Daily: NHL Not Interested in Games vs. KHL; Boucher Replaces Jones on TNT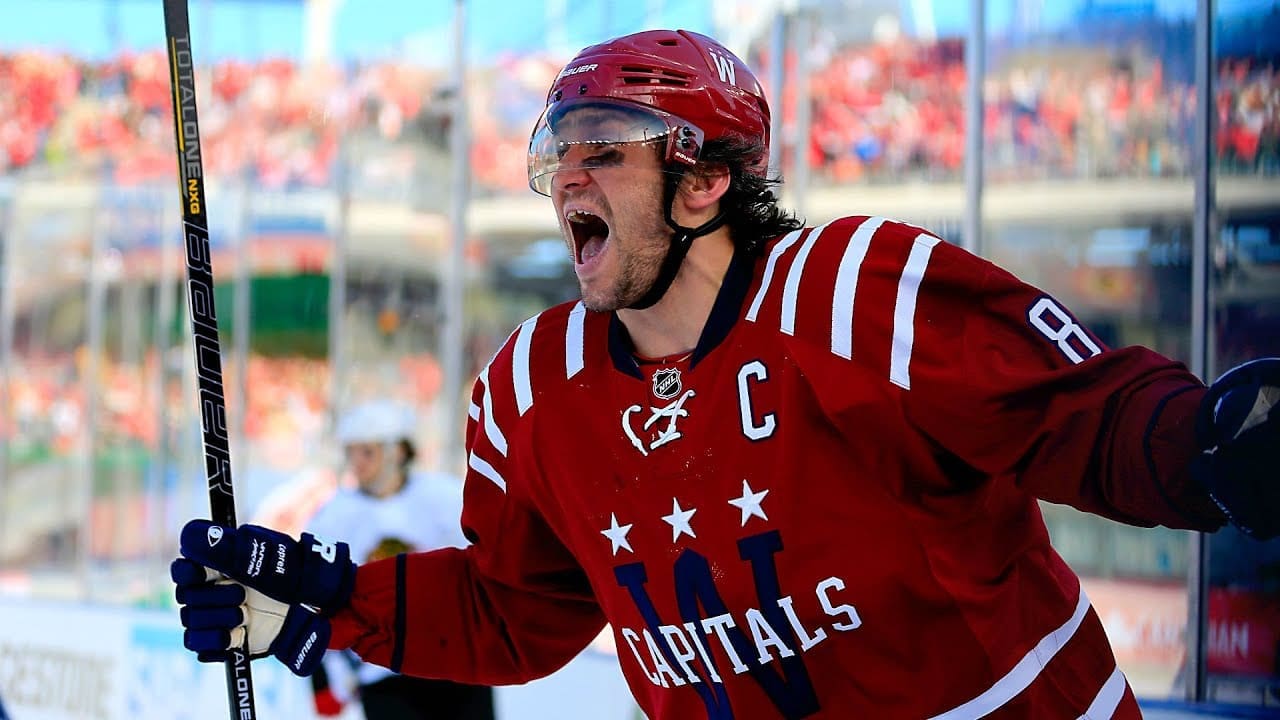 The Russia-based Kontinental Hockey League (KHL) approached the NHL about playing some interleague exhibition games and the NHL took a hard pass.
"We wanted our teams to play with NHL clubs," Morozov told Match TV, according to a DeepL-generated translation. "… Dynamo to play with Washington, for example. We are interested in NHL clubs where there are a lot of Russian stars. But NHL clubs have their own plans."
The NHL and KHL have played before, but not since the 2010 preseason when the then-Phoenix Coyotes and Carolina Hurricanes played Dynamo Riga and SKA Saint Petersburg, respectively.
Washington Hockey Now wrote about the Russian efforts to land games.
The Russians have a particular interest in the Capitals because of Alex Ovechkin's popularity in his homeland.
Given Russia's invasion of Ukraine, and the International Ice Hockey Federation's current position of not allowing Russia to compete in international tournaments, it's easy to understand why the NHL showed no interest.
Red Wings Offseason
Former Detroit Red Wings assistant coach Bill Peters, a former Flames head coach who
resigned almost four years ago over a racial incident, has been hired as the head coach for Lethbridge in the Western Hockey League. Peters was in Detroit from 2011-14.
Following up on Gregg's report that Bill Peters is potentially next head coach in WHL Lethbridge.

Checked in with Akim Aliu, who said Peters has still not apologized – 13 years after the incident, and nearly 4 years after it became public and cost him his NHL head coaching job. https://t.co/NFMPpSDeYC

— Frank Seravalli (@frank_seravalli) August 30, 2023
Red Wings in Case You Missed It
DHN reviews how GM Steve Yzerman's 2020 draft class is performing
Russian hockey analysts believe Red Wings prospect Dimitri Buchelnikov could be Rookie of the Year in the KHL.da
Goalie Filip Larsson still has disappointment over washing out of the Detroit Red Wings organization.
Hockey Now Network
Boston: Jake DeBrusk said he wants to get a new contract extension done with the Boston Bruins. This is not the same player who wanted out of Boston a couple of years ago.
Chicago:  Nate Brown writes that the fresh coat of paint that went on the Chicago ice may be symbolic of the new beginning the Chicago Blackhawks are experiencing the arrival of Connor Bedard.
Philadelphia: Brian Boucher replaces Flyers president Keith Jones on TNT broadcasts. Philadelphia Flyers. 
Pittsburgh: Are Chad Ruhwedel and P.O. Joseph fighting for their jobs? Dan Kingerski looks at what the Pittsburgh Penguins' latest player acquisitions mean for training camp competition.
Vegas: Neither Adin Hill,  nor Logan Thompson are ranked among the NHL's top 10 goalies by NHL Network. Chris Gawlik looks at what those two goalies must do to be considered for that group. Vegas Golden Knights.