Perron Lightens His Load to Chase Down Dylan Larkin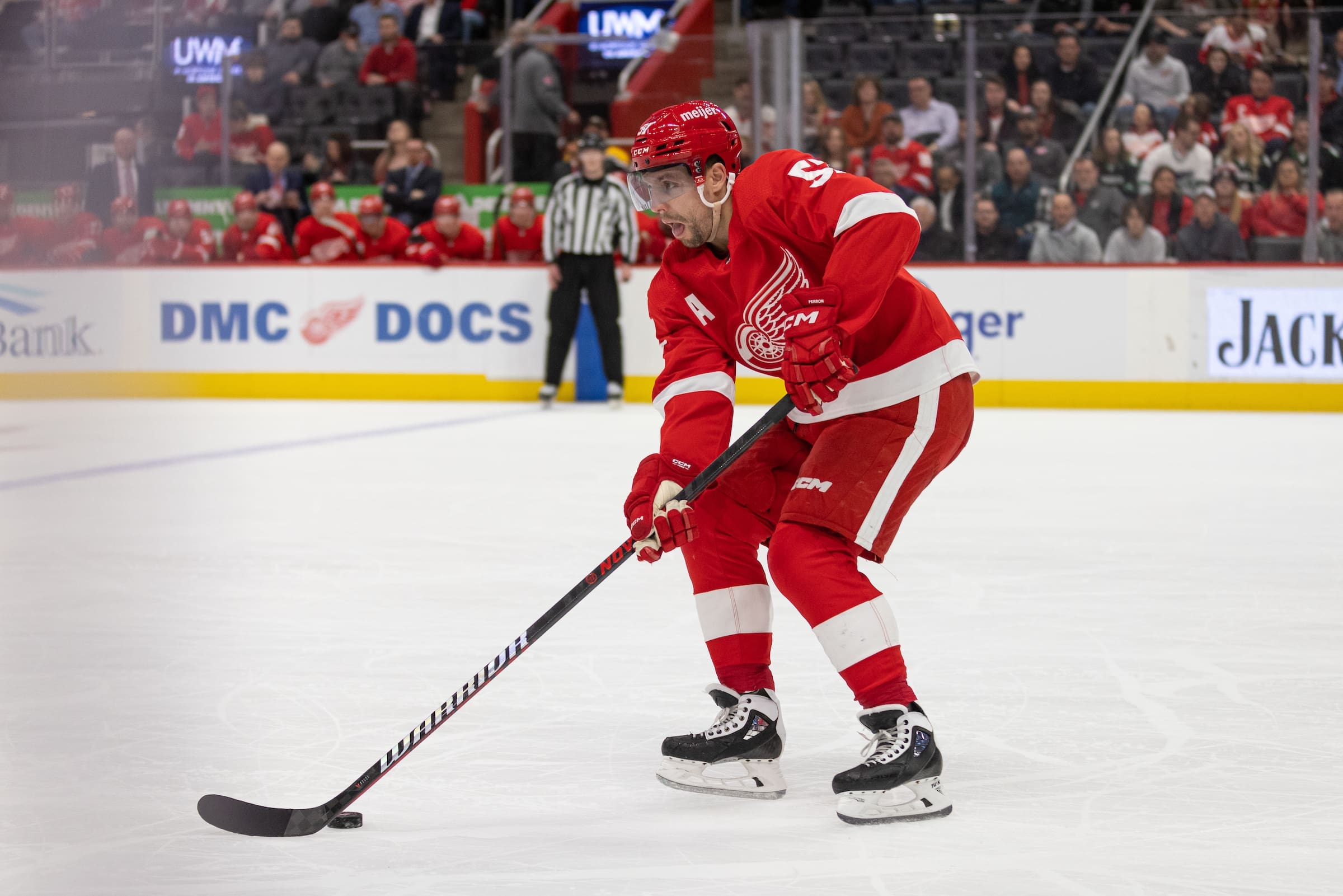 Detroit Red Wings veteran David Perron cracks a joke to explain why he decided to play six or seven or pounds lighter this season. He weighed in at 200 to 202 last season and now he's in the 194 or 195 range.
"It's just to be able to follow (Dylan Larkin) around," Perron quips. "One zone behind, instead of two."
But Perron's weight loss at age 35 speaks to how serious he is about giving himself every chance to be a key factor in helping the Red Wings make the playoffs after a seven-year absence. Remember, this is the player who kept telling teammates the Red Wings were still in the race after they had fallen off the pace last season. He developed his plan with assistant coach Alex Tanguay, a former NHLer who understood adjustments need to be made later in a career.
"The value of having that type of NHL experience on our staff," Detroit coach Derek Lalonde said. "Alex Tanguay went through some similar steps in his career as David Perron. It's relatable. I've always wanted to surround myself with NHL playing experience because of those situations."
Strong on His Skates
After two days of training camp, Perron's results are positive.
"I do feel more confident in my skating ability," Perron said. "It's not just speed. I think I'm strong on my skates. Strong on my edges in the corner, reverse shoulder against bigger defensemen."
Perron said he wanted to lose weight, but not muscle. He feels as if he has accomplished that. "Muscle-wise, I'm the same, if not stronger," Perron said. "I feel really good."
Perron was second on the team last season with 24 goals and 18 of those goals were at even-strength. He led the Red Wings in that department.
"David is driven,"  Detroit coach Derek Lalonde said. "He's committed. There's no one that wants to win more than him. He's going to do everything that is asked of him and everything to be productive not only in this league but for the team. That's why he's probably overachieved to have the career he's had. He was a huge part of us taking a step last year."
Leading By Example
When it comes to Perron, it's not just about scoring.
"He gets a little snarly at times, he's very intense," Lalonde said. "We really needed that as a group. Sometimes it's our job to reel him in, which he understands, but he is a really important piece of our group, just with his approach, his will, his want. It's a really good example and lesson for anyone in their career."
Perron said part of his decision to play lighter was about neutral zone skating.
"I want to keep up with those guys," Perron said. "Everyone is skating so well nowadays, tracking back into our zone. If I'm going to play for a couple, or few more years, that needs to be there."
Perron is one of the Red  Wings' most respected players because of his preparation. "I want to keep pushing," Perron said. "I don't want to take on a leadership role and just do it in the room. I want to be a guy who does it on the ice too."