The Daily: Couture Injury Week-to-Week; Fleury Mulls Retirement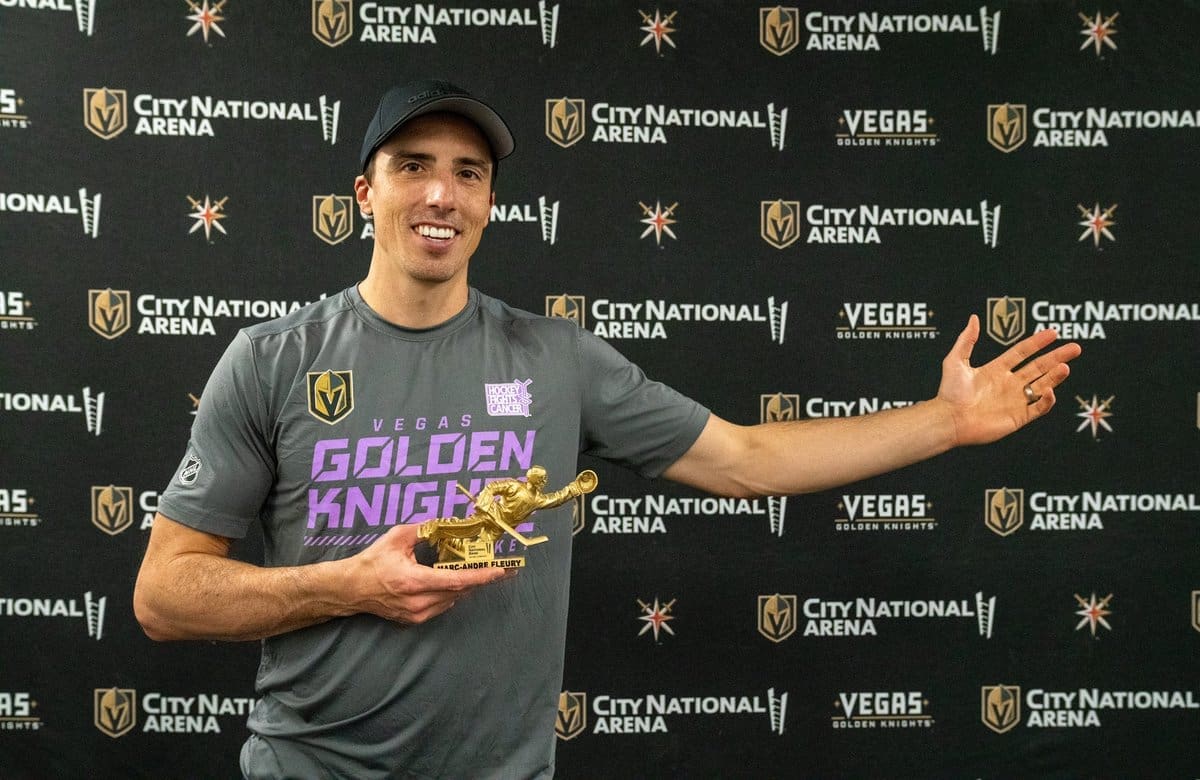 Goalie Marc Andre Fleury, 38, says he will determine his future based on how well his season goes with the Minnesota Wild.
"I just told myself that I would give myself this season, see how it goes, see how I feel physically, mentally, if I can still stop the puck, and just make a decision at the end," Fleury said Thursday. "I don't want to think about it too much, like, every game. It's going good, I'll play again, it's going bad, I don't want to play anymore,' you know what I mean? There will be ups and downs this season. I just want to get through it and make a decision at the end."
Here's the Spotsnet story on Fleury's retirement discussion. Fleury was 24-16-4 last season with a .908 save percentage and 2.85 goals-against average.
The Wild re-signed Filip Gustavsson to a three-year extension ($3.75 million AAV). That gives rise to the possibility that Fleury will play less this season.
Red Wings' Next Game
The Red Wings play their first preseason game Tuesday at home against the Pittsburgh Penguins. Ben Chiarot is currently away from the team for personal reasons and Carter Mazur is out with a lower body injury
Red Wings In Case You Missed It
Hockey Now Network
Chicago:  Blackhawks not overly concerned about Taylor Hall's injury. The projection is he will play with Connor Bedard. Chicago Blackhawks 
Colorado: Valeri Nichushkin spokes for the first time since the incident in Seattle. He didn't have much to say. Video included. Colorado Avalanche.
Florida: Even after last season's extended playoff run, coach Paul Maurice is still planning a demanding training camp for the Florida Panthers. 
Nashville: Which Predators D men are on the bubble in this training camp. Nashville Predators. 
Philadelphia: Flyers' first-round pick Matvei Michkov scored his first two goals for HC Sochi Thursday. Philadelphia Flyers.
Pittsburgh: Dave Molinari reports that Jake Guentzel is already skating. He is recovering from ankle surgery was expected to miss the first couple of weeks of the season. It's unknown whether the timetable for his return has changed. Pittsburgh Penguins,
San Jose: Logan Couture is out week-to-week with a lower body injury. He doesn't know whether he will be ready for the start of the season. San Jose Sharks.
Washington: Max Pacioretty has no concrete timetable for his return to the ice. He's recovering from a torn Achilles tendon. Washington Capitals. 
Fxxxx