Red Wings Earn Payback versus Senators With 5-2 Triumph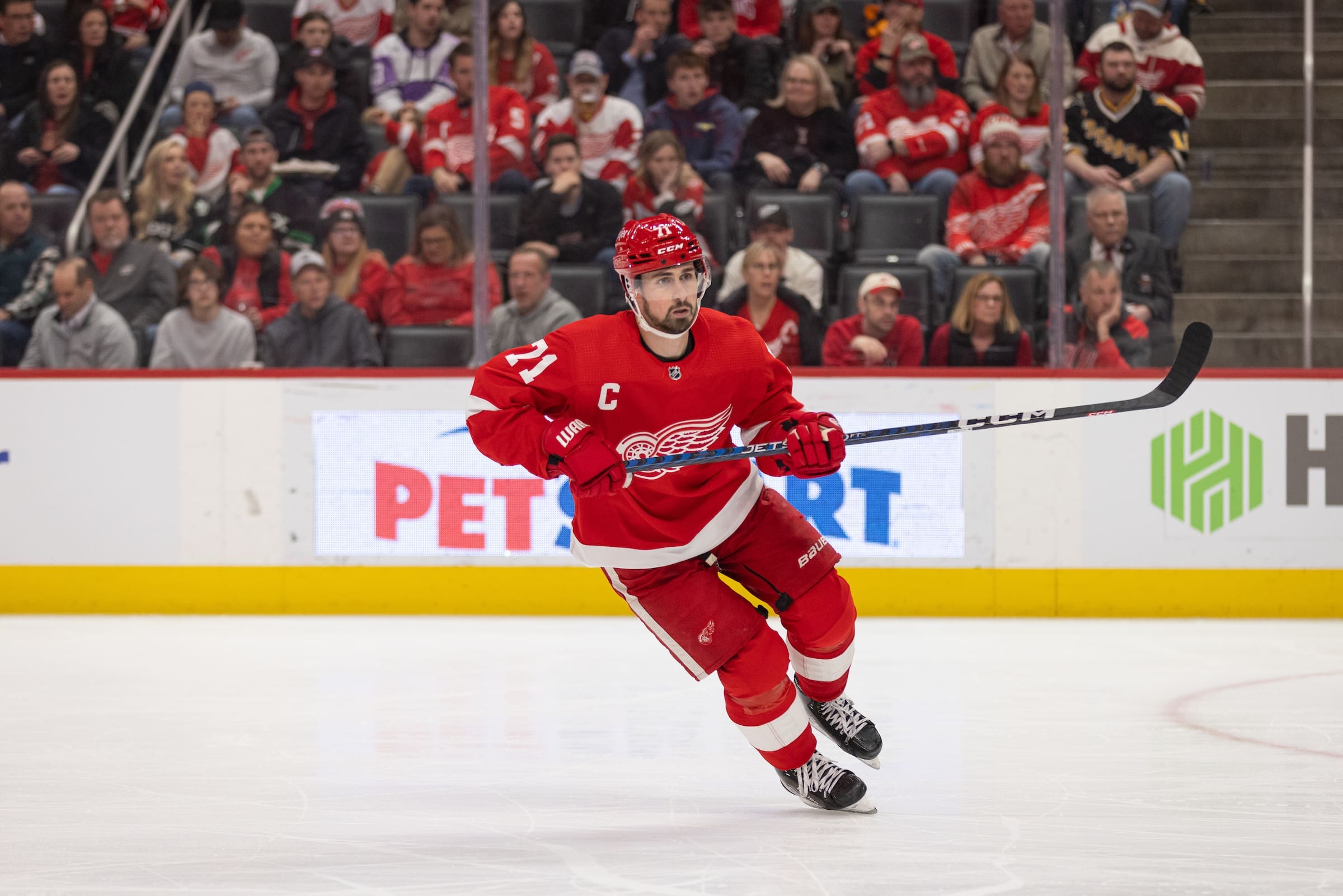 When Michael Rasmussen scrapped with Ottawa captain Brady Tkachuk in the third period Saturday, it was a fitting exclamation point for what seemed like a perfect day of atonement for the Detroit Red Wings.
Almost eight months ago, the Red Wings traveled to Ottawa for a pair of important games against the Senators. The Ottawa group, led by Tkachuk, dominated the Detroiters physically and on the scoreboard. The Red Wings fell by 6-1 and 6-2 verdicts and those setbacks extracted the bits of optimism the Red Wings had for qualifying for the playoffs.
On Saturday, the Red Wings (4-1-0) made every chance count, scoring three power play goals, to beat the Senators 5-2 to become the first Eastern Conference team to reach eight points.
"We all remembered what happened last year when we came in here." said Red Wings center Joe Veleno who had the first two-goal game of his NHL career. "We didn't want to let that happen again. I think we came prepared. We knew what we were facing."
Red Wings Had Poor Start
The game didn't start well for the Red Wings who were out-shot 14-3 in the first period. At one point, Detroit went more than eight minutes without a shot on goal. But Shayne Gostisbehere's late first period power play goal, set up by Dylan Larkin's masterful saucer pass, tied the score 1-1. It seemed to infuse the Red Wings with spunk. Larkin had a goal and two assists in the game.
"Just a good road win," Detroit coach Derek Lalonde said. "I thought we handled some adversity well. When you play a good team on the road, there's times you're going to be on your heels. We were that early. Ville was excellent, up to the task. Very good special teams, which was a big part of the win, but I really liked our five on five game after the first two."
One of general manager Steve Yzerman's offseason missions was to upgrade the team's offense, and he seems to have accomplished that. It's been five games, but the Red Wings lead the NHL in goals (24) and power play efficiency (Nine for 18, 50%).
"Good habits on it," Detroit coach Derek Lalonde said about the power play. "I loved the fact that all of our power play goals basically came off retrievals, either a loose puck or a 50-50 along the wall that we turned into some quick offense. It's huge momentum. Even the one we didn't score on in the second, we scored a five on five goal right after, so really important for momentum."
Larkin Enjoying Strong Start
Captain Dylan Larkin is leading the Detroit's offensive charge with nine points, including six in his past two games.  New Jersey's Jack Hughes is leading the NHL in points with 10, and Larkin is second and Alex DeBrincat is third (at eight points). DeBrincat was shutout against his former Ottawa teammates.
No one on the Red Wings is claiming the team has finally evolved into a contender, but the early success is fueling confidence. You can see it in the Red Wings play. Last season, Detroit often struggled to score goals. This group, with half of the roster new this season, seems to expect to find the net.
The Red Wings also want to play with more pushback this season. They showed that against the Senators. They certainly didn't physically dominate the Senators, but they held their own.
Rasmussen's decision to fight Tkachuk was a statement. Tkachuk was engaged with Moritz Seider who would have been more than willing to defend himself. But Seider is Detroit's No. 1 defenseman. The Red Wings don't necessarily want him carrying the flag for Detroit when it comes to fighting. The 6-foot-6 Rasmussen decided if someone was going to stand up to Tkachuk it was going to be him.