The Daily: Red Wings DeBrincat Hat Trick Takes Sting Out of Lions' Loss; Ovechkin Still Goalless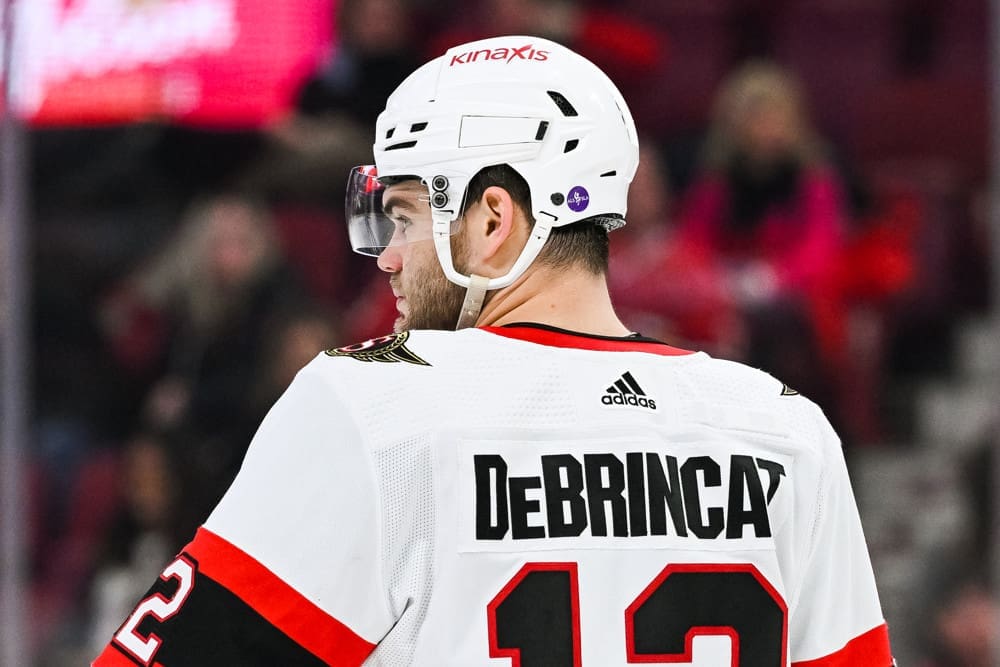 The Alex DeBrincat record-setting night for the Detroit Red Wings started roughly an hour after the Detroit Lions suffered a hard-to-take loss to the Baltimore Ravens. It was just what Detroiters needed to take their mind off what transpired in Baltimore.
Bob Duff detailed how DeBrincat became the first player in Red Wings history to net eight goals in his first six games as a Red Wings player. That production level is what NHL fans used to see from Wayne Gretzky and Mario Lemieux in the 1980s.
DeBrincat gives the Red Wings the crucial scoring winger they had been lacking. He had his fifth career hat trick in a 6-2 win against Calgary.
DeBrincat became the sixth player to record at least 10 points in his first six or fewer games with the franchise, joining Paul Coffey (5  games in 1992-93), Dominik Kubalik (6 games in 2022-23), Ed Litzenberger (6 games in 1961-62), Dutch Reibel (6 games in 1953-54) and Murray Armstrong (6 games in 1943-44).
DeBrincat is the fifth Michigan-born player in Red Wings history to record a hat trick, joining Jimmy Carson (4 times), Dylan Larkin (twice ), Justin Abdelkader (twice) and Kevin Miller (once).
Red Wings Next Game
Detroit is home to face the Seattle Kraken Tuesday in an 8:23 start. That's one of the staggered television starts. Robby Fabbri and Klim Kostin are the team's known injuries. Fabbri will be out another three-plus weeks with an undisclosed injury. Kostin has missed two games and there has been no prognosis provided about his return. Austin Czarnik and Jonatan Berggren have been called up from the Grand Rapids Griffins
Hockey Now Network
Boston: Milan Lucic didn't play in the Boston Bruins' win against the Anaheim Ducks because of injury.
Florida: Panthers penalty-killing issues showed up again in the loss to the Columbus Blue Jackets.  Florida Panthers.
New Jersey: Nico Hischier is expected to practice Monday after being injured in Friday's game against the New York Islanders. New Jersey Devils.
Colorado: Evan Rawal writes that Ryan Johansen finally looked dangerous at even-strength. Colorado Avalanche 
Washington: Is Alex Ovechkin being slowed by Father Time? He hasn't scored a goal yet. TSN's Craig Button discusses whether Alex Ovechkin is slipping?