Five Reasons Why Red Wings Power Play Is Working So Well (+)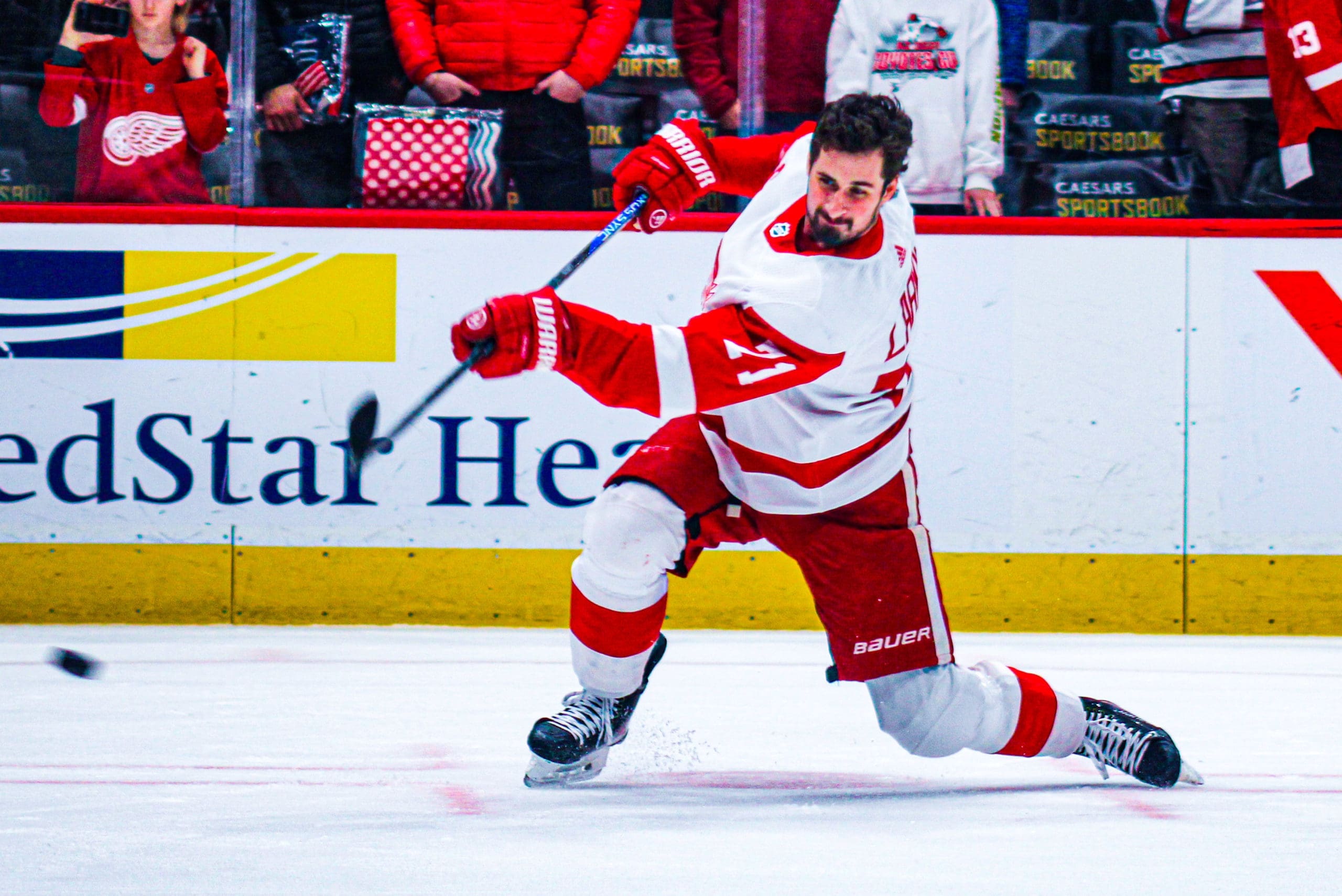 The last time the Detroit Red Wings were sending a power play this potent over the boards, they were a playoff team, not far removed from being a Stanley Cup contender. That was in 2014-15, when Detroit wound up second overall in the NHL with a power-play unit that was clicking at a 23.8% success rate.
Seven games into the current campaign, Detroit is once again the NHL's #2 power play. The Red Wings on potting goals during man-advantage situations at a 41.4% success rate, with a league-leading 12 goals from 29 power-play opportunities.
"Anytime it goes out, it feels like it gives us a chance," Red Wings coach Derek Lalonde says of his team's power-play group.
What's making the Red Wings power-play unit so dangerous and effective? DHN looks at five reasons for the success of the new and improved Detroit power play.