Five Reasons Why the Red Wings Are Struggling Again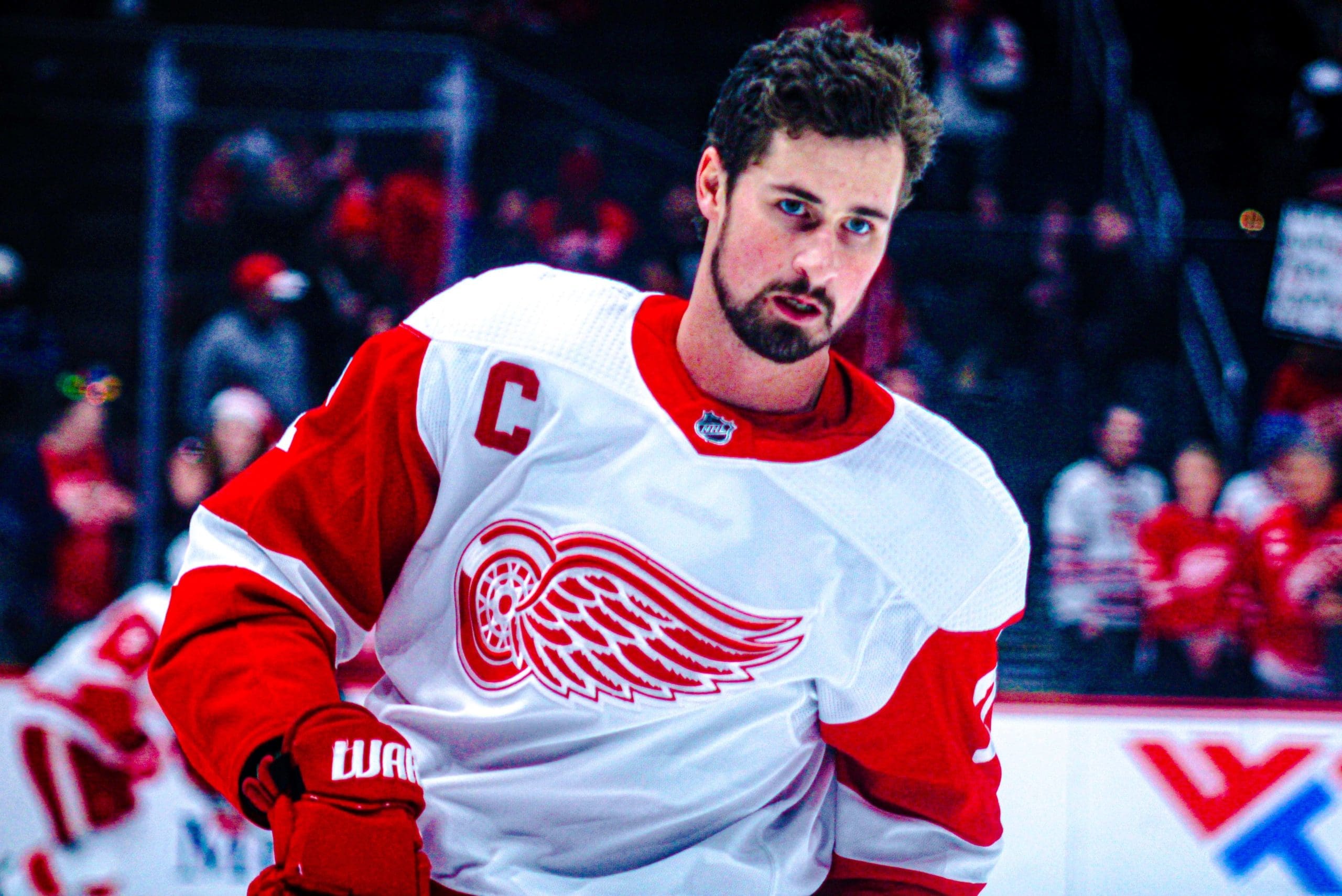 DETROIT —  The Red Wings were 5-1 in the first 10 days of the season, scoring goals at the rate of five per game. They looked like a different team that we have seen in the past seven seasons when they missed the playoffs.
But over the last two weeks, they have lost whatever magic they discovered in their first six games. The Red Wings 3-2 overtime loss to the Montreal Canadiens was their sixth loss in the past eight games. They got beat by former Red Wings player Keith Primeau's son, Cayden, who made 27 saves in Montreal's net. Cole Caufield scored the overtime winner.
They are 2-4-2 in their last eight and are scoring an average 2.5 goals per game and surrendering an average of 3.75 goals per game.
"We just came out with a ton of confidence the first 5-6 games," defenseman Ben Chiarot said. "Everything was going in the net for us. Everyone as feeling good. And then we lose that feeling. As an individual, when you have that confidence, everything feels easy and then you lose it and you're thinking about how to get it back and thinking about what you're doing out there instead of just playing. So I think we just got to get some swagger back that we had that first 5-6 games and we'll be all right."
Here are five reasons why the Red Wings are not replicating their early success:
Can't Score in the First Period
Over the past eight games,  opponents have outscored Detroit 8-1 in first periods.
"The first period very frustrating," Coach Derek Lalonde said. "I thought we had a really good start and then probably lost momentum on the power play. Then they score their goal, unforunately. It's a bad break but I like the fact that there was a little adversity there and we fought through it. All in all, it didn't feel like we had a lot of jump tonight. It felt like we were chasing it the whole time. Probably fortunate or happy to get a point the way it played out. We would've rather had the two points.
Alex DeBrincat Slumping
After netting nine goals in his first seven games as a Red Wings, he has gone seven games without a goal. That's certainly not unusual for a goal scorer. They tend to be streaky. They score a bunch, go quiet for a while, and then score another bunch. But the Red Wings are not as dangerous when their top line isn't producing.
"The good thing is with a goal scorer is as long as your getting looks, and he's definitely getting those looks," Coach Derek Lalonde said. "That's a good sign going forward I think.."
DeBrincat did have four shots on goal against Primeau and boasts 25 shots on net during his seven-game scoring drought.
"We've got DeBrincat all alone on the goalie's doorstep twice," Lalonde said. "That's what you want. It just didn't go in for us tonight."
What Happened to the Power Play?
Remember when the Red Wings scored nine power play goals in their first 18 chances for a 50% proficiency. They were 0-for-4 against the Canadiens and that leaves them at 23.3%.
"I thought tonight we were more ready," Detroit captain Dylan Larkin said. "The Rangers game wasn't … we were rally bad. But tonight we got our looks, we just didn't put the puck in the net. We didn't threaten it enough. It's frustrating. There's a lot of moving parts. Again, we've had success and teams are watching that. We have to find different ways to generate Grade A looks on the power play."
Chasing Every Game
In these last eight games, the Red Wings have trailed in all of them. They never trailed by more than one goal against Montreal. They had trailed by two goals in their previous six.
"Our start was better (against Montreal)," Detroit defenseman Ben Chiarot said. "Last couple of games we've kind of been on our heels in our own zone, kind of scrambling around. I thought our start was better, which is a good sign…hasing a game like that, you don't want to play every game like that."
Need for Goalie Consistency
Lalonde was pleased with James Reimer's play. He stopped a shorthanded breakaway and made some key stops.  He is now 2-2-1 with a 1.82 goals-against average and .933 save percentage. By contrast, Ville Husso has a 3.57 GAA and an .890 save percentage. The Red Wings seem to be pondering the possibility of Reimer playing more. Husso has had quality starts, but they need more consistency out of Husso.