Five Takeaways: Red Wings Quell Hurricanes on Raymond OT PP Tally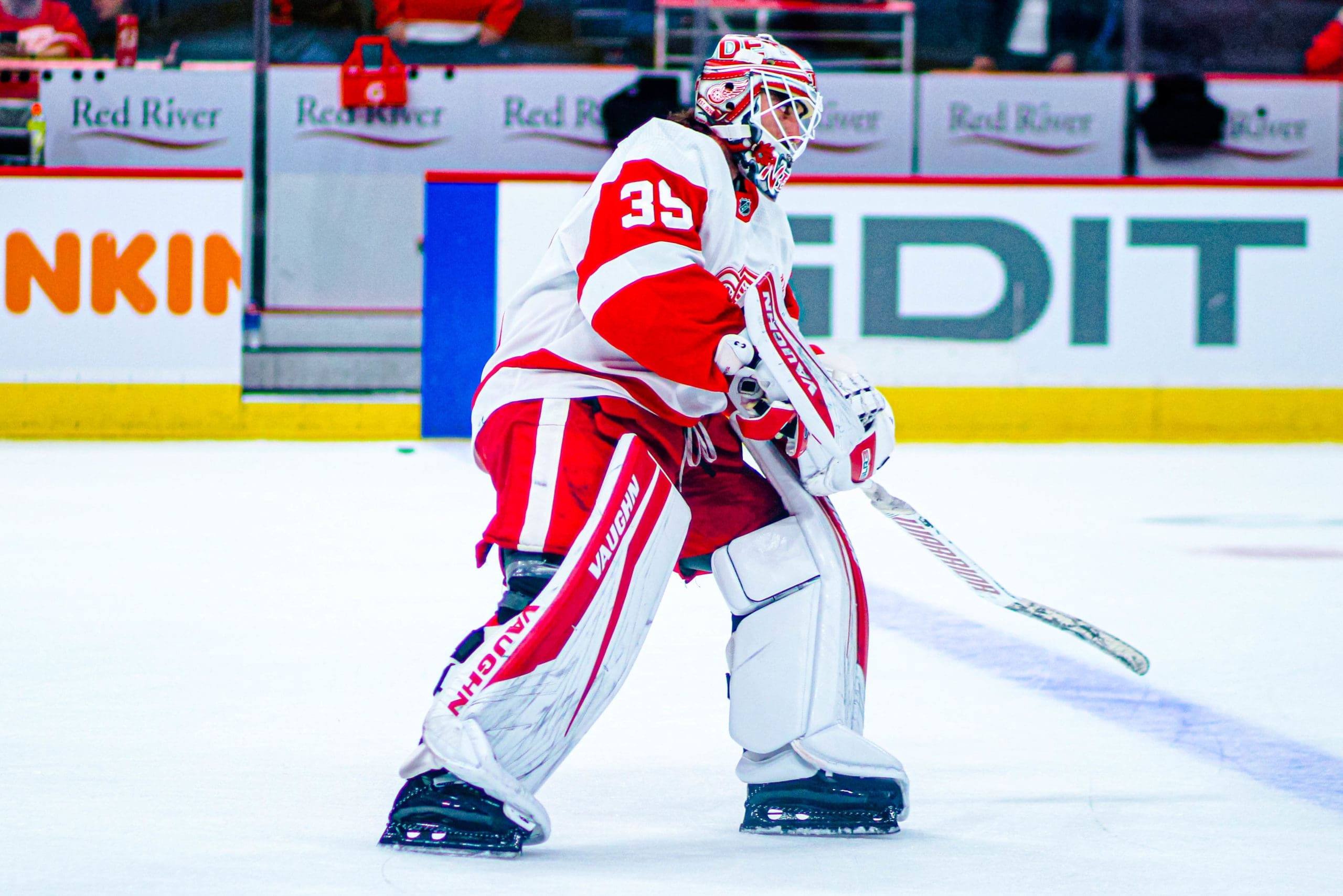 Jeff Blashill's message to the Detroit Red Wings' players at Monday's practice centered on the reality that they didn't defend well enough or compete hard enough in Saturday's 10-7 loss to the Toronto Maple Leafs.
The Red Wings responded well to their coach's lecture Tuesday when they downed the Carolina Hurricanes' 4-3 on a power play goal by rookie Lucas Raymond with eight seconds left in overtime.
Here are five takeaways:
All Aboard
The Red Wings did raise their compete level against the Hurricanes, who came into the game with a five-game winning streak.
Three different lines generated goals for Detroit. Fourth liner Carter Rowney scored. The defense was tighter. Coach Jeff Blashill opted to sit defensemen Danny DeKeyser and Gus Lindstrom, who have struggled the past two games. Dekeyser was -6 in the losses to Colorado and Toronto and Lindstrom was -5.
"We found a way to win a tight game," Blashill said, "and that was important."
Confidence Injection
After giving up 12 goals in his past two games, Detroit goalie Alex Nedeljkovic probably needed a game like this. He was solid, dependable, and did what was required to give his team a much-needed win.
"Nedeljkovic needed to get his confidence and swagger back," Detroit coach Jeff Blashill said.
He made 27 saves against a Carolina team that owns a .745 winning percentage. They were second in the NHL coming into the game.
"He made big saves at big moments when we did break down," Blashill said.
Rasmussen Gets it Done
The Red Wings have asked Michael Rasmussen to make an effort to be a Jordan Staal-type center. They want him to score enough to be an offensive factor and be a checking force as a third-line center or winger.
Rasmussen's third-period goal against the Hurricanes was his eighth of the season.
"He gone to work over the past couple of summers and made himself a much, much better skater," Blashill said. "He looks like he skates really well now, especially for a big man."
Rasmussen doesn't play on the power play. If he scores three or four more goals this season, you would have to say he's had a quality season. He has contributed as a penalty killer and his checking/defensive ability has improved.
More Larkin
It looked like more disappointment for the Red Wings when Carolina's Jordan Staal scored with 3:48 left in regulation. The Red Wings finding a way to lose a game. We've seen that act before.
But Red Wings captain Dylan Larkin is having the best season of his career. This was another illustration: he knocked the puck from Carolina defenseman Brady Skjei and scored 38 seconds after Staal. He has netted 28 goals this season, and many have been critical goals.
Power Play payoff
Over the past several weeks, the Red Wings have been much improved on the power play. Their percentage over the past 16 games is above 20 percent.
Raymond's power play goal in OT should give the Red Wings a confidence boost. Raymond is getting hot again. It was his third goal in the past two games and his fourth in the past five games.