Five Red Wings Notes and Numbers You May Have Missed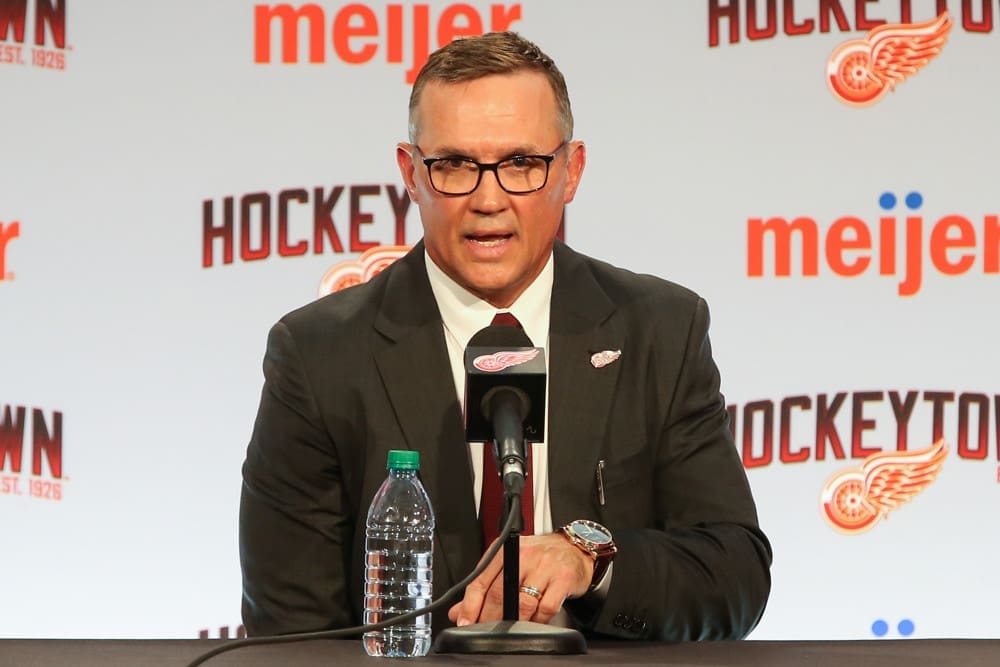 The Detroit Red Wings have given up five or more goals 20 times (37%) of their 54 games this season. The Red Wings have scored five or more goals seven times this season.
The Detroit power play isn't as weak as you think it is. Over the last 19 games, the Red Wings have scored at least one power play goal in 12  (63.1%) of those games. Their power play efficiency is 22% (13-for-59) over that span. The league average is 20.39%.
The Red Wings are currently 23rd overall in the NHL. If they stay there, the Red Wings would have a 4.5% chance of winning the lottery and picking first, a 4.8% chance of winning the lottery and picking second. They would have a 67.7% chance of picking 10th, a 21.5% chance of picking 11th and and a 1.4% chance of picking 12th. Among the No. 10 picks recently: Cole Perfetti (Winnipeg Jets, 2020), Vasili Podkolzin (Vancouver Canucks, 2019) and Evan Bouchard (Edmonton Oilers, 2018).
One of the players who could be available at No. 10 is Finnish winger Brad Lambert. His mother is from Finland and his father is a Canadian hockey player named Ross Lambert. He played for many years in Great Britain's league. Brad's uncle and Ross' brother is Lane Lambert, the former Detroit Red Wing and current New York Islanders assistant coach. Many believe Lane Lambert will be an NHL head coach someday. He and Steve Yzerman were buddies as Wings players.
It is probably too early for the Red Wings to chase prime unrestricted free agents this summer. But there are folks around the NHL who think Yzerman might be tempted to go after 6-foot-4 defenseman Hampus Lindholm if he doesn't re-sign with the Anaheim Ducks.