Red Wings Make It Official, Announce Andreasson Signing
The Detroit Red Wings officially announced the signing of Swedish free agent forward Pontus Andreasson on Monday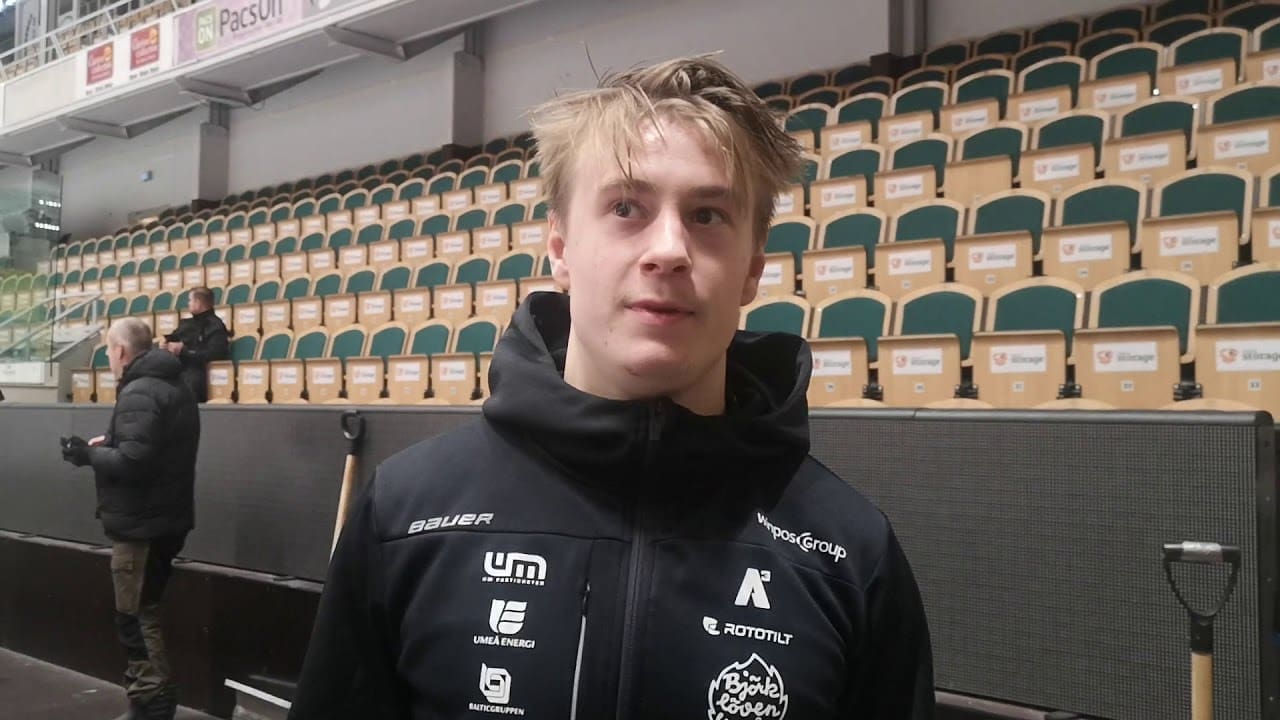 The worst-kept secret in the Detroit Red Wings' organization was finally officially unveiled on Monday. The Wings made a formal announcement that they were signing Swedish free-agent forward Pontus Andreasson to a contract for next season.
Reports that the left shot right-winger Andreasson would be signing with the Red Wings were first emerging more than a month ago in the midst of the Swedish Hockey League playoffs. Andreasson and even Red Wings European scouting director Hakan Andersson addressed the fact that the player would be arriving in Detroit next season.
UPDATE: The Detroit #RedWings today signed right wing Pontus Andreasson to a one-year contract.

Details: https://t.co/B9RB4JHOAn pic.twitter.com/w48Cob080I

— Detroit Red Wings (@DetroitRedWings) May 16, 2022
"It's nice that it's out," Andreasson said at the time while speaking on the podcast Hockeypuls. "So that there will be no more questions about it.
However, nothing official could be stated until after the conclusion of Andreasson's SHL season.
That day finally arrived last Thursday, when Andreasson's club Lulea fell to Farjestad and Detroit draft pick Albert Johansson in Game 7 of the SHL final series.
Andreasson Signs Two-Way Deal With Red Wings
Andreasson wound up enjoying a breakthrough season with Lulea, his first campaign in the top flight of Swedish hockey. He scored 18 goals in 52 games. Andreasson had never tallied more than 10 goals in a single season in Hockey Allsvenskan, the Swedish second division.
"It feels sick," Andreasson, 23, said of his offensive explosion. "It was not something I thought in advance.
Ikväll kan det avgöras Pontus Andreasson #twittpuck @LuleaHockey https://t.co/Qx9EPHq0khhttps://t.co/hfhTVv7RA9 pic.twitter.com/qEymwW63KJ

— Michael Johansson (@smixak) May 9, 2022
"When you do well, and the chance comes, then I want to take it. You do not know if the opportunity arises again."
His pact is a two-way deal, meaning Andreasson will be getting paid one amount if he makes the NHL and a lesser stipend should he wind up playing in the AHL with the Grand Rapids Griffins.
According to CapFriendly.com, Andreasson will earn $842,500 should he play for the Red Wings. He'll make $80,000 on an AHL deal with GR. It's a one-year entry-level pact.
Red Wings Own Sour History With European Free Agents
Red Wings fans will be hoping that history doesn't repeat itself in the case of Andreasson. While Detroit has enjoyed powerful success with European draft picks over years, it's been an entirely different outcome regarding European free agents.
During the 2021 season, Mathias Brome scored one goal for the Wings in 26 games. He's now back playing in Sweden.
SIGNUP BONUS
UP TO $250


BONUS MONEY
BET NOW
After playing six games for the Red Wings in 2018-19, Czech defenseman Libor Sulak was returning to Europe. Slovak goalie Patrik Rybar, Czech goalie Matej Machovsky and Finnish defenseman Oliwer Kaski never played a single NHL game for Detroit.
The closest thing to a recent success story found by the Wings in the European free-agent pool was Swiss right-winger Damien Brunner. He scored 12 goals in 44 games during the 2012-13 season. The Wings were making the decision to allow Brunner to walk after one season in Detroit.