Red Wings WJC Update: Savage Starts Sharply and Edvinsson Eating Up Minutes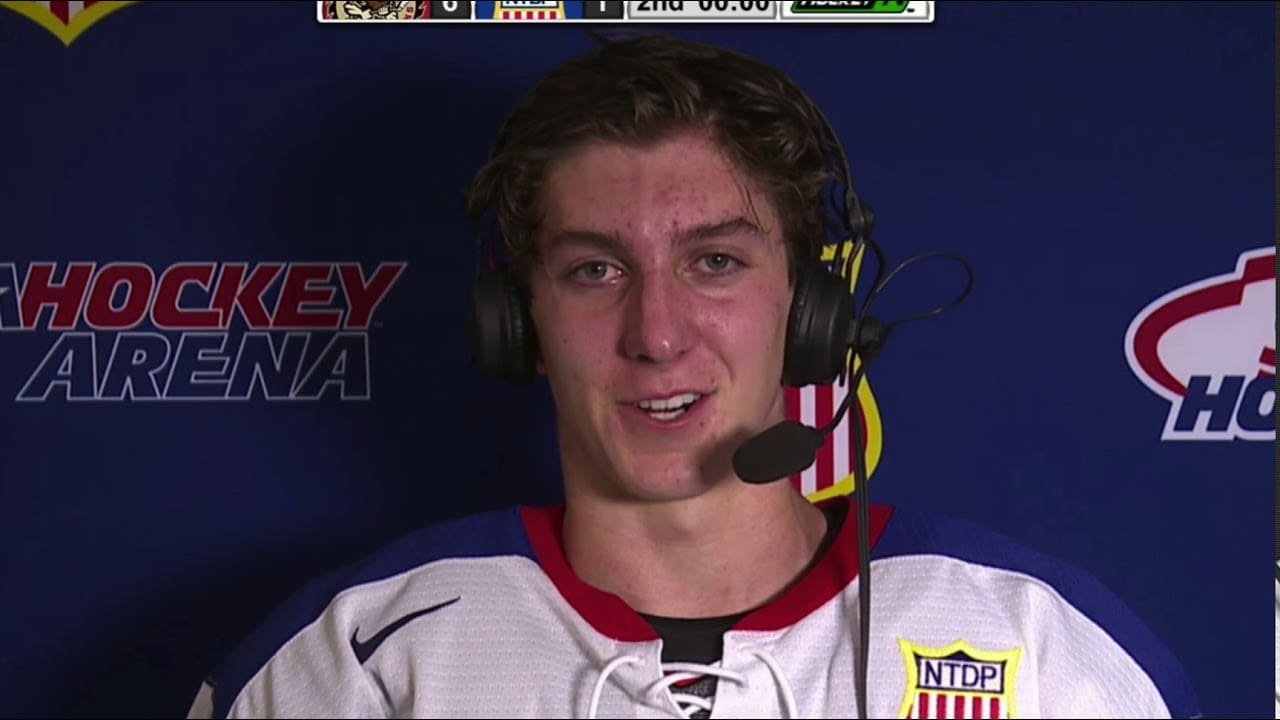 Detroit Red Wings prospect Redmond "Red" Savage (Miami University) did more with less in his opening game for Team USA at the rescheduled World Junior Championships in Edmonton.
Only two other American played less minutes than Savage, but he parlayed his 11:26 of playing time into a goal and four shots on goal in a 5-1 win against Germany. Only two teammates had more shots on goal than Savage. Fellow Detroit draft pick Carter Mazur (Denver University) also picked up an assist in the victory.
The Americans, the tournament's defending champion, play Switzerland tonight. (10 p.m., ET, NHL Network).
Red Wings at WJC
Here is what is happening with other Detroit prospects in the early going:
Defenseman Simon Edvinsson (Drafted sixth overall in 2021): He is already showing why he's expected to play in Detroit this season.  He played more than 26 minutes in Sweden's 3-2 win against Switzerland. The Swedes didn't play well in that game and needed all of Edvinsson's minutes. He played 9:11 in third period.
Forward Theodor Niederbach (Drafted 51st overall in 2020) and defenseman William Wallinder (Drafted 32nd overall in 2020) contributed to that Swedish win. Niederbach is one of the Swedes' top forwards and he recorded an assist. Wallinder played 19:43 and was +1. Niederbach was +2 in the contest.
Defenseman Eemil Viro (Drafted 70th overall in 2020): He is in Finland's second pairing, logging 19:34 in Finland's 6-1 win against Latvia.
Goalie Sebastian Cossa (Drafted 20th in 2021) stopped 20 of 22 shots in Canada's 5-2 win against Latvia. Defenseman Donovan Sebrango played 19:53. Ronan Seeley is the only teammate who played more. Sebrang was +2. Canadian coaches haven't decided yet on a No. 1 goalie. New York Rangers' prospect Dylan Garand is probably the favorite because he was No. 1 when the tournament started last September. But Cossa is coming off a strong postseason run.
Goalie Jan Bednar (drafted 107th overall in 2020)  is back in net for Czechia in today's game against Finland. Bednar was the winning goalie for Czechia in a 5-4 win against Slovakia.