The Daily: Doctor Who Saved Career of Red Wings Yzerman Dies at 84; Sharks' Karlsson Hasn't Been Asked to Waive No-Movement Clause
Experimental surgery helped to prolong Steve Yzerman's NHL career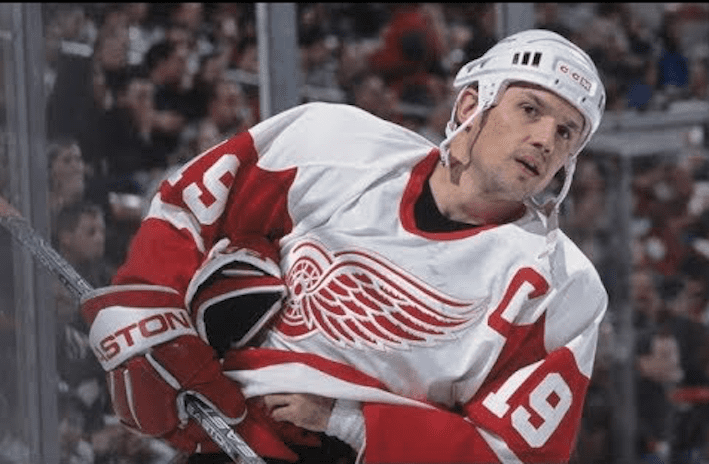 Known world wide for his sports medicine clinic, Dr. Peter Fowler, who died Wednesday at the age of 84, was known in Hockeytown as the surgeon credited with salvaging the career of then-Detroit Red Wings captain Steve Yzerman.
Following the 2001-02 season, during which Yzerman labored in terrible pain due to his battered right knee, he underwent an osteotomy performed by London, Ont.-based Dr. Fowler. An osteotomy is a cutting of the bone in the knee to realign the leg and relieve the pain of osteoarthritis.
Dr. Peter Fowler, MD'64, a visionary sports medicine pioneer, and co-founder of the @FKSMC, passed away on November 16, 2022. The @WesternU community will miss the presence of this internationally renowned orthopedic surgeon and "gentle giant."
https://t.co/7zF1QKbr5h

— Schulich WesternU (@SchulichMedDent) November 17, 2022
Yzerman was the first elite athlete to undergo the procedure. At the time, Dr. Fowler noted that the surgery was designed to provide mobility for senior citizens. He had no idea whether it would be able to extend Yzerman's playing days.
"The osteotomy helped me a lot, but it didn't cure the problem with my knee," Yzerman told the Toronto Star.
Yzerman was able to play another three NHL seasons following the surgical procedure.
Red Wings In Case You Missed It
Next Red Wings Game
Detroit will be closing out the club's four-game road trip on Saturday at Columbus against the Blue Jackets. The Red Wings are losers of six of seven and nine of 11 at Nationwide Arena.
Hockey Now Network
Pittsburgh: Who doesn't want a Sidney Crosby bighead bobblehead? Pittsburgh Penguins
Calgary: Adam Ruzicka has five points in four games skating on the top line. Does that mean the Flames are out of the trade market for a scoring forward? Calgary Flames
Philadelphia: Patrick Brown, the son of former Red Wings forward Doug Brown, was activated off IR and playing for the Flyers Thursday against the Boston Bruins. Philadelphia Flyers
San Jose: Sharks GM Mike Grier and defenseman Eric Karlsson haven't discussed the latter waiving his no-trde clause. San Jose Sharks
Washington: Capitals GM Brian MacLellan, the former Red Wings player, skipped the NHL GM's meetings in Toronto to go on the club's road trip. Washington Capitals
Vegas: As he was playing his 1000th straight NHL game, the Golden Knights were honoring Phil Kessel. Vegas Golden Knights.
BetMGM Sportsbook
States: All States Where Legal
GET THE APP
SIGNUP BONUS
UP TO $1,000!


Up To $1000 Paid Back in Bonus Bets
BET NOW
Islanders: New York coach and former Detroit player Lane Lambert is insisting that even though he's been a scratch the past two games, veteran forward Josh Bailey is still a key component of the club. New York Islanders
Dallas: Mason Marchment returned to Florida, where his NHL career blossomed. Dallas Stars
Boston: Veteran defenseman Anton Stralman was back in the lineup for Thursday's game against Philadelphia. Boston Bruins
Colorado: Outshot 48-15, goalie Pavel Francouz stole a game for the Avalanche in Carolina. Colorado Avalanche
Montreal: With so many young defensemen playing well, the Canadiens may be forced to move a veteran rearguard in order to make room. Montreal Canadiens
Florida: Captain Sasha Barkov is out of the Panthers lineup due to illness. Florida Panthers