Red Wings Place Goalie Alex Nedeljkovic on Waivers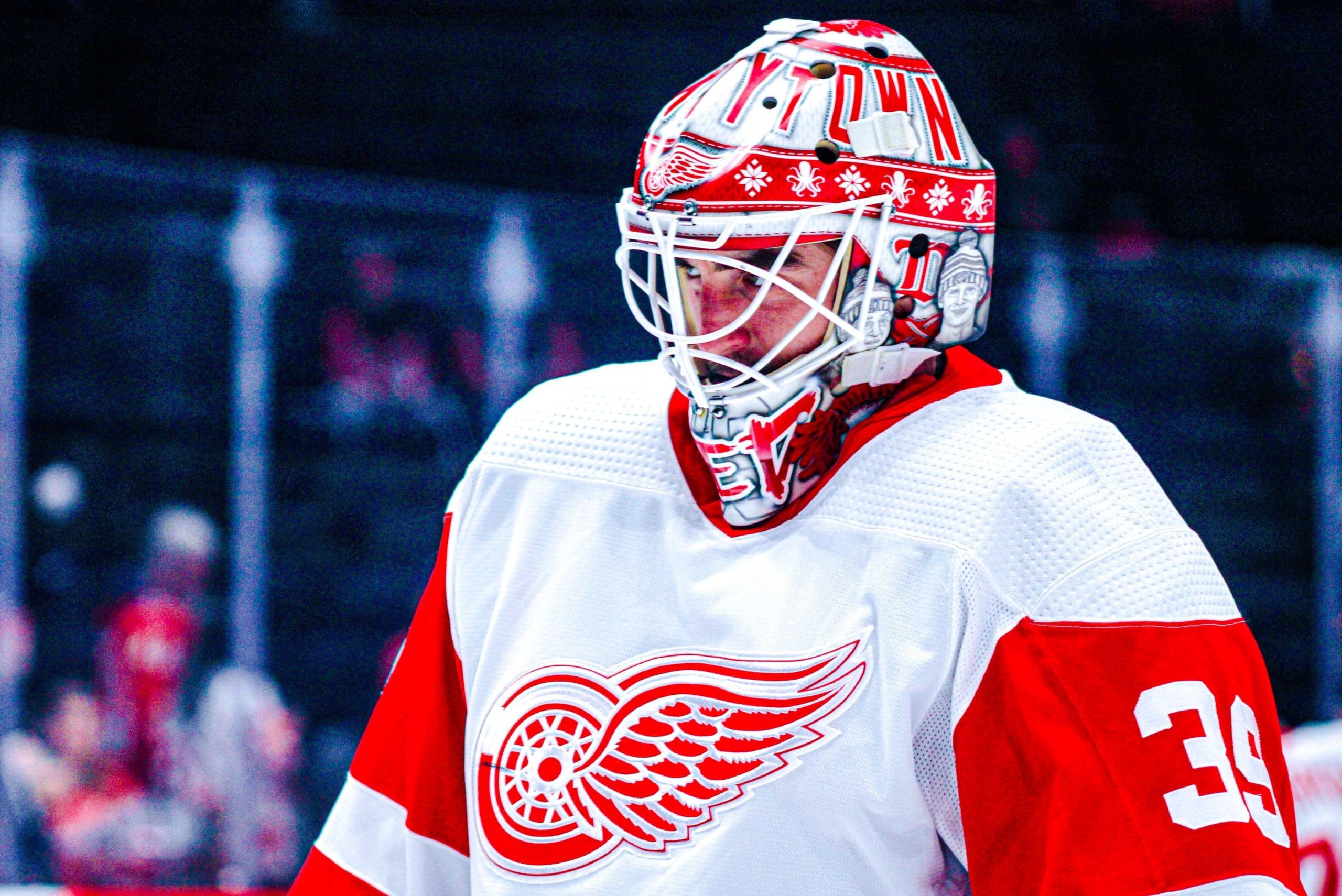 Alex Nedeljkovic played impressively during his conditioning assignment with the Grand Rapids Griffins. But it wasn't enough to save his spot on the Detroit Red Wings' roster. He was placed on waivers Sunday afternoon.
Any NHL team can claim him before 2 p.m. on Monday. If he goes unclaimed, which seems plausible, he can be officially assigned to the Griffins. The move was made because the Red Wings will soon need a roster spot for Filip Zadina who is coming back from a leg injury.
Ohio native Nedeljkovic is making $3 million. His price tag, coupled with his sub-par performance at the NHL, might be enough to discourage teams from claiming him
Nedeljkovic recorded a 1-0 shutout win for the Griffins against the Chicago Wolves last night and then came to Detroit to practice with the Red Wings Sunday afternoon.
"He did what we asked of him, went down there, got rhythm, got a lot of games in a short time," Lalonde said. "I'm sure it'll build a little confidence for him."
The Red Wings didn't announce that Nedeljkovic was going on waivers, although coach Derek Lalonde did say that Ville Husso and Magnus Hellberg would play the next two road games in Colorado (Monday) and Arizona Tuesday. Lalonde said it hadn't yet been decided whether Hellberg or Husso would play against the Avalanche.
Ned's Fall
Nedeljkovic was Detroit's No. 1 goalie last season, but he struggled in the second half of the season. He began this season rotating with Husso. But Husso won the starter's job. Meanwhile, Nedeljkovic posted a 4.09 goals-against average and .880 save percentage in nine games for Detroit.
GM Steve Yzerman claimed Hellberg on waivers from the Seattle Kraken and ended up passing Nedeljkovic on the depth chart.
Nedeljkovic hasn't played a game for the Red Wings since Dec. 8. The Red Wings asked him to accept a conditioning stint in the AHL. He played six games for the Griffins, going 3-2-1 with a 2.30 GAA and a .920 save percentage.
After Nedeljkovic's shutout last night, Griffins coach Ben Simon said: "I thought he's brought us solid work ethic every game and he's brought a solid compete. It's difficult coming to a new group and coming down on a conditioning assignment from where he's been. But I think his attitude has been great and his work ethic has been great.