Red Wings place Raymond on IR; recall Vrana from Grand Rapids
Red Wings bringing Vrana back to big club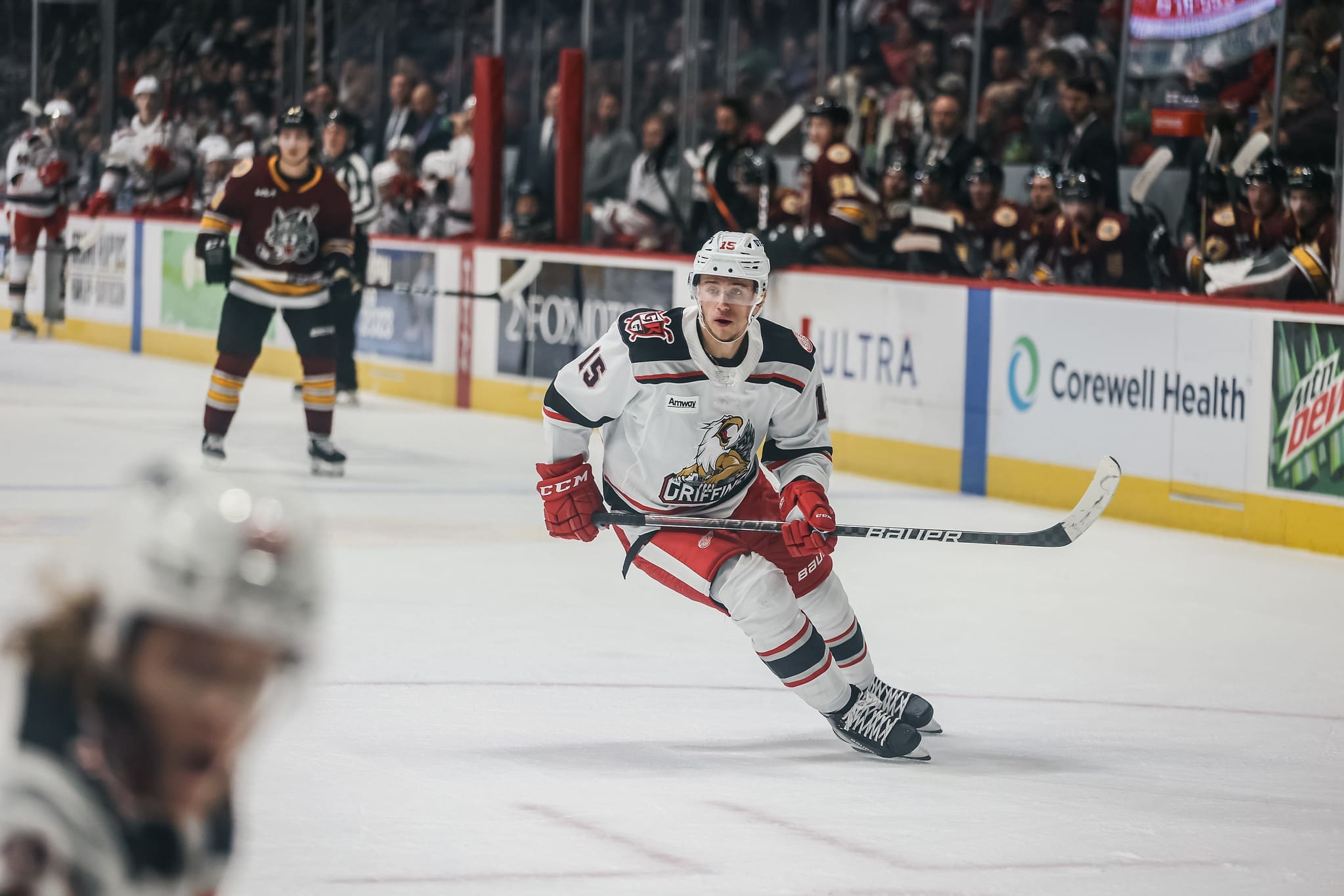 Lucas Raymond's hard luck is turning into Jakub Vrana's second chance with the Detroit Red Wings. On Tuesday, the Red Wings were placing Raymond on injured reserve with a lower-body injury. Taking his place on the active roster with be Vrana. He has been given a recall from the AHL Grand Rapids Griffins.
UPDATE: The #RedWings today recalled Jakub Vrana from the AHL's Grand Rapids Griffins and placed Lucas Raymond on injured reserve retroactive to February 10th. pic.twitter.com/H6gd6uVbSi

— Detroit Red Wings (@DetroitRedWings) February 14, 2023
Scorer of 22 goals in 39 games with Detroit, Vrana hasn't played a game for the Red Wings since October 15. He scored that night in a win over the New Jersey Devils. However, by the end of the week Vrana was entering the NHL/NHLPA Player Assistance program for an undisclosed issue.
Upon returning to Detroit in December, Jakub Vrana was first sent to the AHL Griffins on a condiitioning stint. After clearing NHL waivers, Vrana was given full assignment to the top farm club of the Red Wings. He's been playing in Grand Rapids ever since.
Vrana Finding His Scoring Touch
The 26-year-old left-winger was starting slowly in the AHL. Vrana went four games before collecting a point and eight games until he was netting his first goal for the Griffins. Lately, though, he's been rediscovering his scoring touch.
The 26-year-old left-winger is showing six goals and eight points over his last nine games. He was riding a six-game point streak upon his recall. Vrana accounted for 4-4-8 numbers over this six-game span.
"Jakub's got his legs underneath him finally," Griffins coach Ben Simon said. "He obviously missed a lot of time. He's found a way to have fun with the game again.
"It's good to see he's in a good place. He's been good for us. The last little bit he's been good."
Jakub Vrana makes it 4-0 in #GRvsRFD 👀@griffinshockey pic.twitter.com/ytCfvGk573

— American Hockey League (@TheAHL) January 19, 2023
As the team is struggling to score goals against just about any NHL team not named the Vancouver Canucks, Red Wings fans were clamoring for the team to recall Vrana. Their wish has been granted, but evidently at a significant cost. Raymond is second on the team with 15 goals.
Raymond suffered his injury during practice last Friday in an accidental collision with Detroit defenseman Ben Chiarot. Originally given the diagnosis of day-to-day, by going on IR Raymond must sit out a period of seven days. The move is retroactive to February 10, meaning Raymond miss at least two more games.
The Red Wings play Wednesday night at Edmonton against the Oilers and Thursday they are in Calgary to face the Flames.