Simon Edvinsson Out 4-6 Months After Shoulder Surgery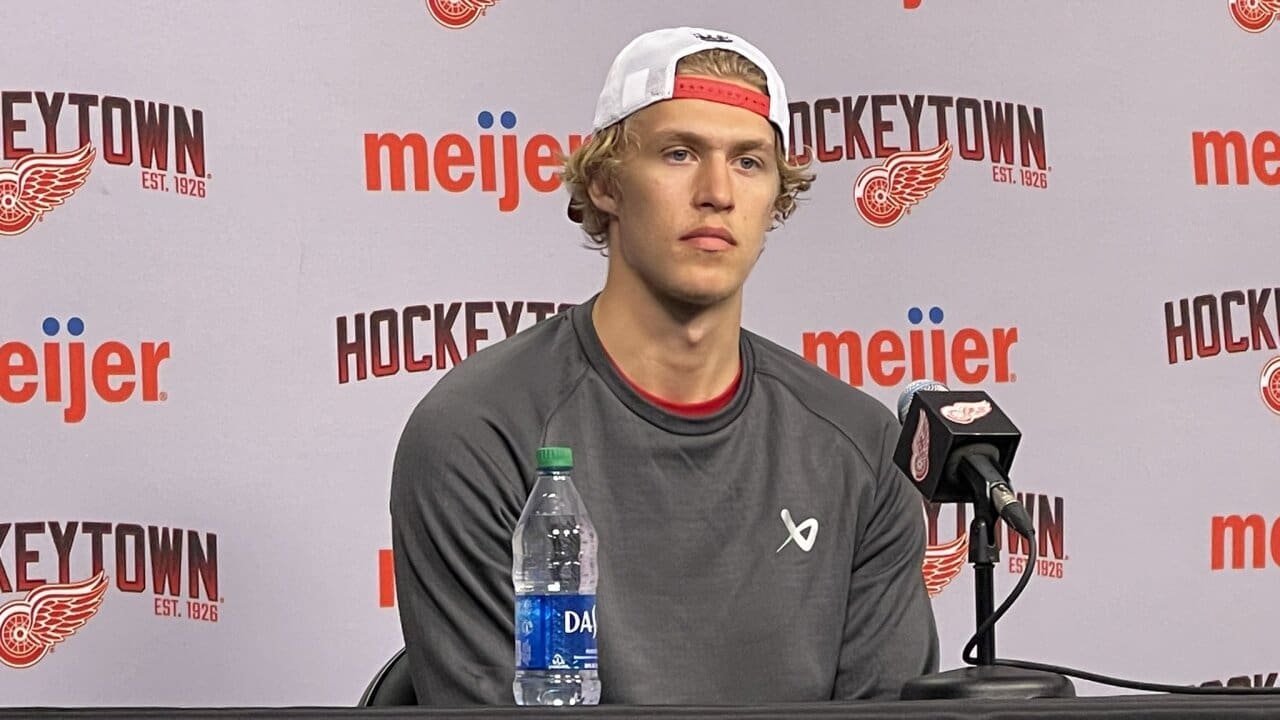 Key Detroit Red Wings prospect Simon Edvinsson, 20, had surgery on his left shoulder Monday and the prognosis calls for a recovery time of four to six months.
The best case scenario would be he is ready near the start of the Red Wings' training camp. The worst case scenario would be a return in November. This surgery will also prevent him from having what would be a normal offseason training routine.
The Red Wings didn't offer any details about the injury or explain how it occurred. He was able to play nine games for the Red Wings at the end of last season.  The 6-foot-6 Swede did miss some games with the Grand Rapids Griffins, but never missed any extended periods of time.
Edvinsson (drafted sixth overall in 2021) doesn't have a guaranteed spot on next season's roster, but it seems clear the Red Wings want to give him a chance to make the 2022-23 roster. Whether the surgery impacts that possibility will depend on his recovery time.
The Red Wings also have young Swedish defenseman Albert Johansson (drafted 60th overall in 2019) also ready to push for a roster spot. Like Edvinsson, he's a left-shot defenseman.  Edvinsson is a defenseman who makes things happen both offensively and defensively.
The Red Wings were impressed with Johansson's season in Grand Rapids because of his consistency. He's a hard-working, dependable player with or without the puck.
Detroit general manager Steve Yzerman is also expected to look at his options on defense in the free agent market. The Red Wings are looking to play more physical next season and that could mean veteran additions at defense and forward.
Edvinsson scored two goals in his nine NHL games. He was -7 with 12 penalty minutes.