Red Wings Still Weighing Options With RFAs
Detroit has three RFAs who played for the club in 2022-23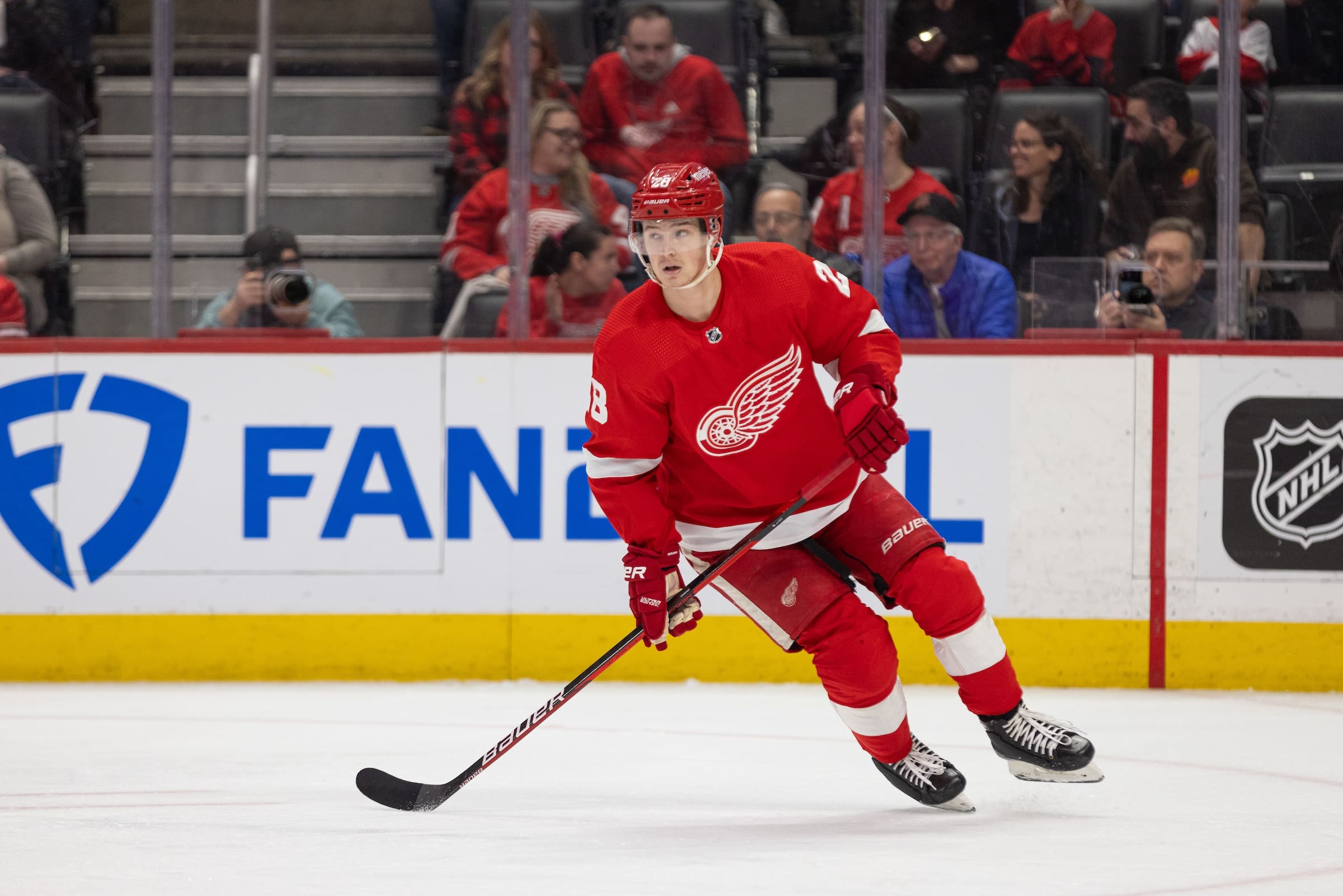 Detroit Red Wings GM Steve Yzerman when it came to talking about the three restricted free agents who played for the team during the 2022-23 NHL season. And that honest assessment might be concerning news for Joe Veleno, Matt Luff and Gustav Lindstrom.
"I can't say with 100 percent certainty that we're going to," Yzerman replied to a question asking whether the club will be qualifying all three of their RFAs.
Qualifying offers must be provided to RFA players by the later of the Monday after the NHL entry draft or June 25.
"That date is coming up," Yzerman said.
All quallifying offers are one-year contracts. If a qualifying offer is not tendered, the player becomes an unrestricted free agent.
Expressen reports that Gustav Lindström is actively searching for a place to play in Europe next season.#LGRW https://t.co/PhrIDECdvl

— IcehockeyGifs (@IcehockeyG) April 24, 2023
Both Lindstrom ($950,000) and Luff ($750,000) were earning less than $1 million last season. Under the rules of the NHL CBA, each must be qualified at 105 percent of their salary up to a maximum of $1 million.
Veleno was earning $1.06 million during the 2022-23 campaign. That means in order to qualify him, the club must offer at least the same salary he is currently earning.
"We will qualify more than one of them likely," Yzerman said. "We have interest in bringing them all back."
Arbitration Could Be Deal Breaker For Red Wings
Both Lindstrom and Luff are eligible to apply for arbitration. During that process, both the player and team submit and contract number. Then an independent arbitrator determines the player's salary for the upcoming season. Traditionally, players who opt to take the Red Wings to arbitration don't have a long shelf life with the club.
"Particularly the guys with arbitration rights, you debate what's the risk of qualifying them and what's the risk of going to arbitration and then decide at that point," Yzerman admitted.
FanDuel Sportsbook Promo #1
ALL STATES WHERE LEGAL
GET THE APP
SIGNUP BONUS
$1000 No Sweat Bet


$1000 No Sweat Bet
BET NOW
There's been speculation that Lindstrom is eyeing a return to play in his native Sweden. Veleno brought some negative publicity to the franchise when he stomped on the leg of Switzerland's Nino Niederreiter while playing for Canada at the IIHF World Championship. As a result, Veleno was expelled for the remainder of the tournament. Might that have any impact on his negotations for the new contract with the Wings?
"We like all the players, we'd like to have them all back in the organization but today to say we're definitely qualifying all of them, still a little bit uncertainty," Yzerman said.