The Daily: Red Wings Yzerman Doesn't Think NHL Teams Will Avoid Russians; Will Bruins Pursue Ekman-Larsson?
Detroit selected Dmitry Buchelnikov in second round of 2022 NHL entry draft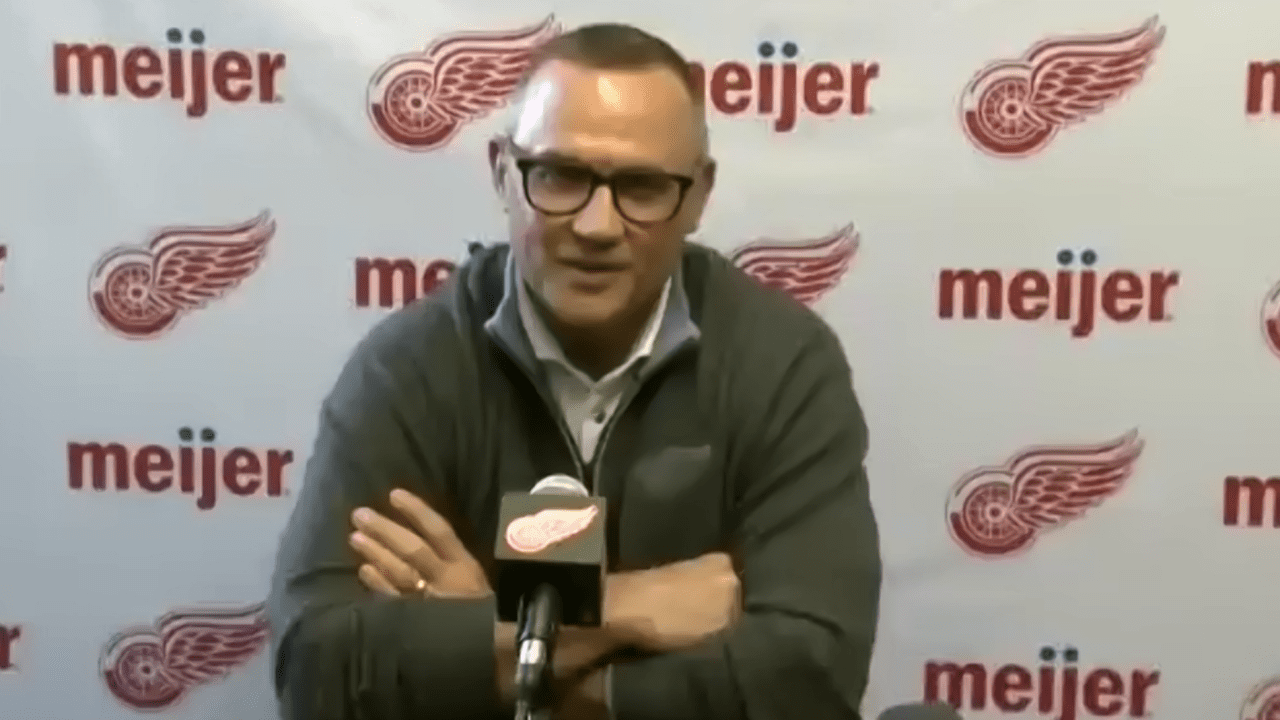 There's been plenty of speculation about the potential for Russian players to slide in the NHL entry draft but Detroit Red Wings GM Steve Yzerman doesn't foresee that happening. With the current political situation involving Russia's invasion of Ukraine, it's hard for NHL teams to get up close looks at Russian prospects.
"The only challenge has been and the only concern is the ability to really see the kids," Yzerman said. "There's probably not a team in the NHL who has their head of their amateur (scouting) department who actually lives in Russia that is your key decision maker, so if they're not seeing them as much, they're gonna be a little hesitant to make that pick, particularly high. But as you go through the draft, guys are gonna take the best player."
#2023NHLDraft Matvei Michkov
Five-hole? Nope. Six.

To be able to read this opening in real-time game speed is truly something. 🤌 pic.twitter.com/TgckaVqf4c

— Hockey News Hub (@HockeyNewsHub) June 20, 2023
And if that player is Russian, so be it.
"I don't talk to a lot of general managers and ask them, 'hey what are you planning to do in the draft regarding Russian players?' because they're not really gonna share what their plans are," Yzerman said. "The guy that tells you, 'not a chance, we're staying away,' they're the guy that goes and picks the player.
"We just watch and if we like a player, regardless of the country he lives in. If he's what we want, we're gonna pick him."
Red Wings In Case You Missed It
Red Wings Offseason
Cory Emmerton was a Red Wings forward from 2010-14. He's been playing in Europe since then and has found himself a new home. After five seasons with Lausanne, Emmerton is switching Swiss clubs. He's joining HC Sierre.
Hockey Now Network
Philadelphia: The Philadelphia Flyers were unveiling their new uniforms.
Islanders: The New York Islanders have agreed to a new contract with RFA Samuel Bolduc.
Pittsburgh: The annual development camp of the Pittsburgh Penguins will be held from July 1-3.
Washington: Should Evgeny Kuznetsov stay with the Washington Capitals, or should he go?
Boston: Should the Boston Bruins consider signing Oliver Ekman-Larsson?
Buffalo: Forward Zemgus Girgensons has signed a new contract with the Buffalo Sabres.
Florida: Forward Grigori Denisenko wants to return to the Florida Panthers.
Montreal: Three reasons why the Sean Monahan deal is a home run for the Montreal Canadiens.
BetMGM Sportsbook
States: All States Where Legal
GET THE APP
SIGNUP BONUS
UP TO $1,000!


Up To $1000 Paid Back in Bonus Bets
BET NOW
Chicago: Would it be possible for the Chicago Blackhawks to acquire a second pick in the top 10 of the NHL entry draft?
Colorado: Ivan Zigalov, a Colorado Avalanche goalie prospect, is joining a team in Belarus.
Nashville: Karl Taylor, coach of the Milwaukee Admirals, the AHL farm club of the Nashville Predators, is drawing NHL interest.
Calgary: The Calgary Flames are allowing forward Milan Lucic to speak to other NHL teams prior to the July 1 UFA launch.
Los Angeles: The juggling act of winning while also developing the future is the diffcult challenge facing the Los Angeles Kings.
San Jose: According to his agent, goaltender James Reimer won't be returning to the San Jose Sharks.
Vegas: Welcome Chris Gawlik, the new beat writer covering the Vegas Golden Knights for Hockey Now.