Nine for Nine: Will the Red Wings Draft Oliver Moore?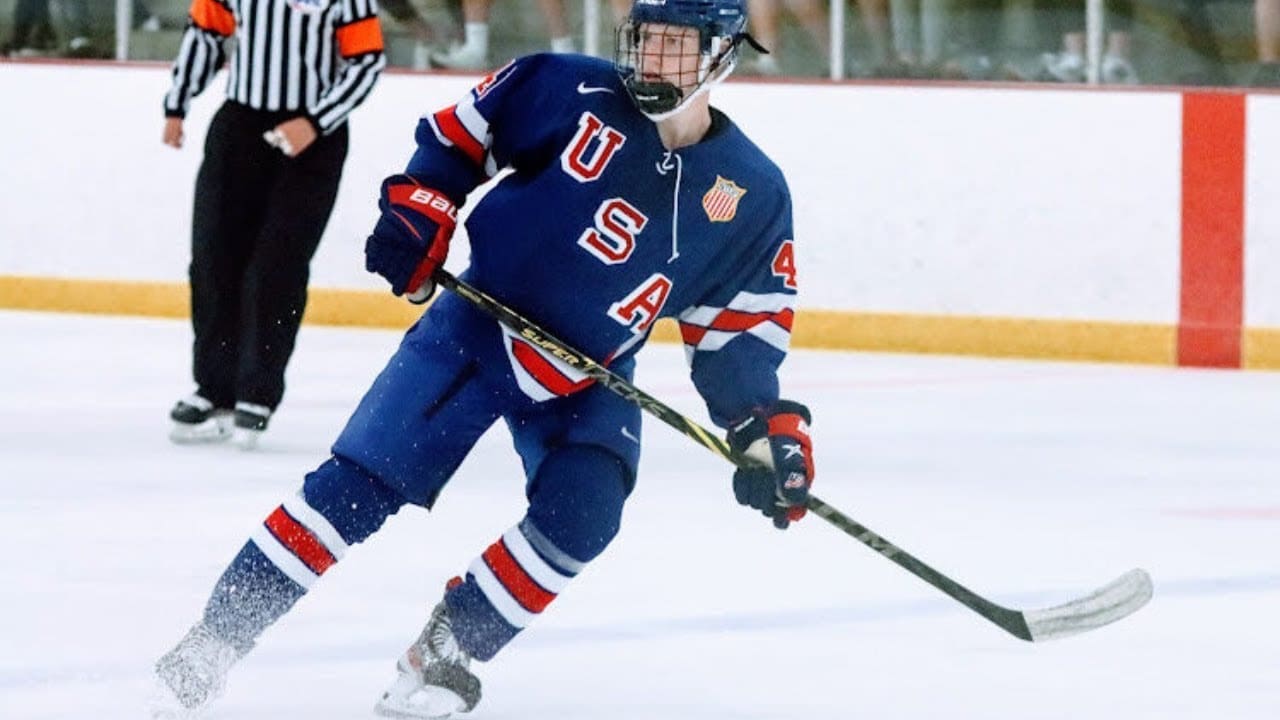 Before the NHL draft on June 28-29, Detroit Hockey Now will review nine different players who have a chance to be selected ninth overall by the Detroit Red Wings. Today's installment looks at American center Oliver Moore.
Oliver Moore
Position: Center; Ht./wt.: 5-11, 176
Playing style: Dual threat player with strong work ethic and skill set.
NHL Central Scouting Rating: Sixth among North American skaters
Country: U.S.
Scouting Report
Will Smith, Ryan Leonard and Gabe Perreault overshadowed Moore in the U.S. NTDP program, which could make him a steal at No. 9.   He's one of the fastest skaters in the draft and he  knows how to use his speed. Moore is versatile at both ends of the ice. Scouts compare Moore to Dylan Larkin. How teams value his superior speed and skating ability will play a key role in where Moore gets drafted. He'll play at the University of Minnesota next season, at least, and figures to only get better with seasoning on the NCAA level.
Oliver Moore is a forward with @USAHockeyNTDP.

Moore is a multi-sport athlete who grew up playing basketball, soccer & hockey. He will be attending the Univ. of Minnesota in the fall after going to @GopherHockey games as a kid to cheer on his home state team. #NHLDraft pic.twitter.com/GMd0VW5W8y

— NHL Public Relations (@PR_NHL) June 19, 2023
Why The Wings  Might Draft Him
The Red Wings could certainly use the skill package that he offers. He would add to the depth at center, especially among potential top six forwards. Moore would fit well with Steve Yzerman's  young forward stable that includes Marco Kasper, Amadeus Lombardi and Carter Mazur.
Why The Wings Might Not Draft Him
About the only knock on Moore, and this should be corrected by the time he leaves college, is  a perceived lack of chemistry with his wingers. Scouts also aren't sure exactly what his pro ceiling is, either, which might drop him in the draft in favor of players considered to be more sure things. Like most 18-year-olds, he needs to put on some muscle in  college.  He might need a couple of seasons in college hockey to prepare him for the professional game.