Red Wings Yzerman: NHL Draft Still An Imperfect Science
Yzerman calls drafting an educated guess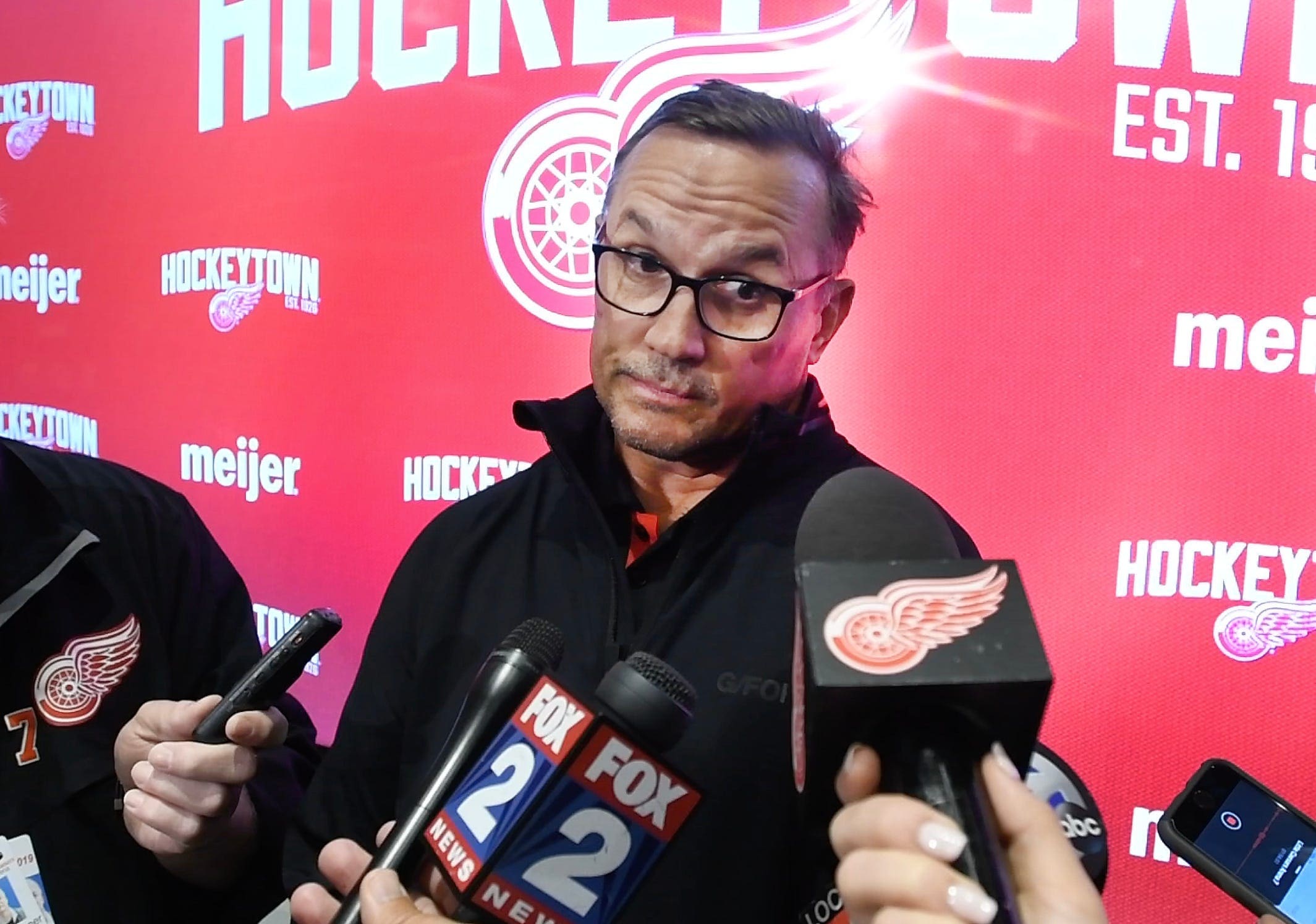 Even with all the advances in scouting, technology and analytics, Detroit Red Wings GM Steve Yzerman wants you to know one certainty about the NHL Draft, which gets underway tonight at Bridgestone Arena in Nashville.
Mistakes will still be made.
"I use that term educated guess," Yzerman explained. "We like to think we know. We go to these games and we're watching these kids play really well.
One of the best things about being a Red Wings fan in the Yzerman era is that the NHL draft really is like Christmas morning when I still believed in Santa. I have no idea what I'm going to get and the only thing I have to contribute is that I have, indeed, been a very good girl.

— Paula Weston 🌻 (@paulacweston) June 27, 2023
"You judge their play on the ice that we see and then you try to forecast how are they going to physically develop, which again is a bit of an educated guess."
Hockey people are charged with the task of projecting where 18 year olds will end up when they mature into young men. Think of your own children and how they changed from the teenage years as they evolved into young adults. It wasn't a linear journey.
Red Wings Are Projecting Future Developments
All of these kids know what teams want to hear, and they certainly say the right things. But the challenge for the hockey operations staff of NHL teams is deciphering which of these young talents will be able to walk the walk when push comes to shove. There were bumps in the road, unexpected detours.
"The hardest part is the mental development," Yzerman said. "We interview the kids and they all want to play in the NHL and they're going to do everything they possibly can to play in the NHL. But it's difficult to get there and for the majority of the kids you go through a lot from the time you're drafted to playing in the NHL, whether it be injury, time in the minors. The ups and downs of a playing career. It's hard."
It's often all about the fire in their belly. That burning desire to become NHLers? For some prospects, it rapidly degenerates into smoldering embers as they find out they don't have the required stuff to complete this arduous trek to the top of the mountain.
FanDuel Sportsbook Promo #1
ALL STATES WHERE LEGAL
GET THE APP
SIGNUP BONUS
$1000 No Sweat Bet


$1000 No Sweat Bet
BET NOW
"The hardest part for all of us and you don't know it until after, is the real burning desire of I'll do whatever it takes to play in the NHL," Yzerman admitted. "That's the differentiating thing. Kids change over time.
"If you went out and watched junior hockey, all the amateur hockey, you'd be able to tell the guys, you'd think, 'hey this guy's a good player and I think he's gonna be a good player at the next level.' And sometimes we still don't get it right.