Red Wings Now Have Vested Interest in MSU Success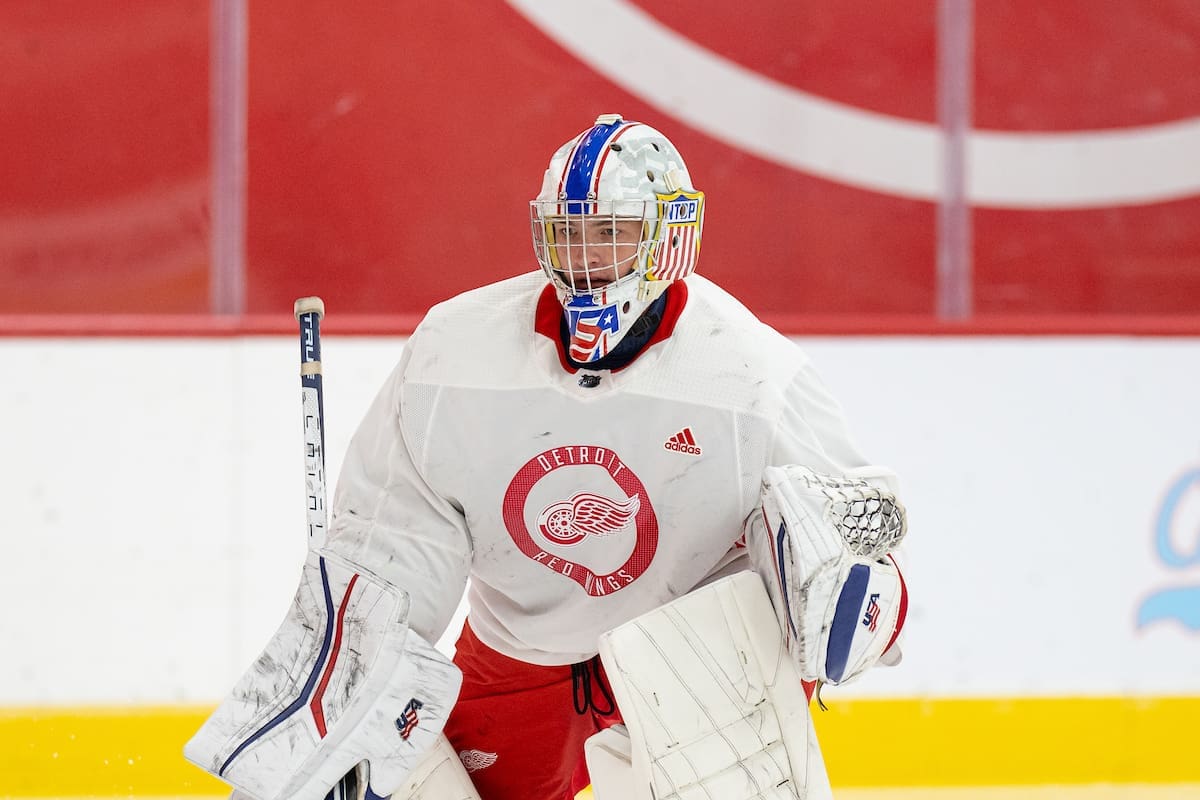 Red Wings general manager Steve Yzerman and Michigan State hockey coach Adam Nightingale have one thing in common going into the 2023-24 season:
They both will be scrutinizing the progress of Red Wings draftees Trey Augustine and Red Savage this winter.
Augustine, a second-round selection in June's NHL Draft, and Savage, a fourth-rounder in 2021, are going into their first seasons in East Lansing.
Competition awaits
But, Nightingale says, both will have to earn playing time.
"I think competition is the greatest driver in development," Nightingale says. "I told Trey, if you're looking for a place that's going to tell you you're the starter, this isn't the place. You've got to earn it."
Augustine, a South Lyon native, will compete with another freshman, Livonia native Luca DiPasquo, and senior Jon Mor for the starting goalie job this fall.
"I think between the three of them, we'll have really good goalies," Nightingale said.
Savage, a junior transfer from Miami (Ohio) who has two years of eligibility, is one of 15 newcomers to East Lansing this fall. He will play forward and is expected to provide a veteran's savvy as well.
"We're excited about the group we have coming in," Nightingale said.
The Spartans won 18 games last year, their most since 2011-12, and just missed qualifying for the NCAA Tournament.
"We took a good step last year," Nightingale said. "But we want to be in that tournament every year. When you talk about the foundation we're trying to lay for a program, we want it to be a sustaining one, not a fleeting one. We're taking it one day at a time. It's as simple as it sounds. Just focus on today, and tomorrow will take care of itself."
Augustine had a stellar season with the National Team Development Program last year. He also starred in the IIHF Under-18 World Championships, leading Team USA to a gold medal. Augustine is considered a strong NHL prospect.
Savage, whose father played 12 seasons in the NHL, had seven goals for Miami last season but had three goals for Team USA in the IIHF Junior Championships. He had an assist on the game-winning goal in the bronze-medal game for Team USA.
FanDuel Sportsbook Promo #1
ALL STATES WHERE LEGAL
GET THE APP
SIGNUP BONUS
$1000 No Sweat Bet


$1000 No Sweat Bet
BET NOW
A Recruiting Boost
The Red Wings draftees are among four incoming players who have been drafted by NHL teams. Nightingale says that helps both on the ice and in recruiting.
"When you talk about Michigan State, it historically has been one of the top programs," he said. "When you're recruiting, you want to be a place where kids look and see that we have (NHL) draft picks. We want to go after the best players."
The pickings have been pretty slim for Michigan State in recent seasons. But the Spartans are hoping incoming players like Trey Augustine and Red Savage can change all that.