Red Wings Top Pick Danielson Takes Part In Team Canada Summer Event
Danielson was among 12 NHL first-round picks who participated.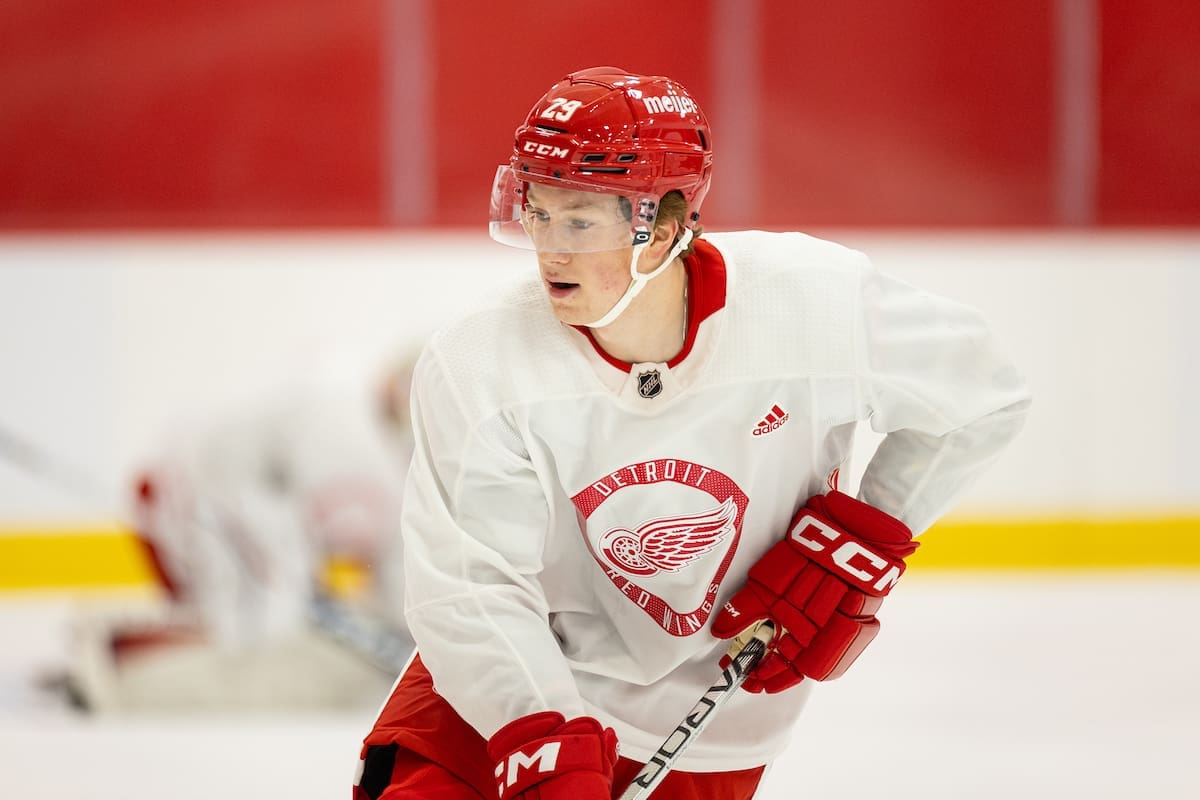 Brandon Wheat Kings center Nate Danielson, the player the Detroit Red Wings made the ninth overall selection of the 2023 NHL entry draft, was among 45 players receiving an invitation from Hockey Canada to participate in their summer Program of Excellence in preparation for the next IIHF world junior championship.
Instead of bringing the players together for on-ice sessions, Hockey Canada was opting to hold virtual meetings via Zoom.
Hey #LGRW fans, get excited for this guy!

Captain Nate Danielson selected by the Detroit Red Wings 9th overall! @DetroitRedWings pic.twitter.com/SeDzVaRis3

— Brandon Wheat Kings (@bdnwheatkings) June 29, 2023
Players took part in virtual meetings that covered a variety of topics. These were including education on the Program of Excellence, sport safety presentations, short-term international competition preparation and meetings with the Hockey Canada management group. The discussions are deisgned to allow participants to continue to evolve as high-performance athletes and utilize the strengths and experience of the Program of Excellence's leadership.
Danielson was among a dozen players in the squad who 2023 NHL first-round draft choices. The world juniors are slated for Dec. 25-Jan. 5 in Gothenburg, Sweden.
Danielson A Reliable Two-Way Center
His ability to play a 200-foot game could make Danielson a valuable member of the Canadian world junior squad.
"He's a real smart player, a 200-foot player," Red Wings GM Steve Yzerman said. "He's a guy that plays in all-situations. He just plays the game the right way. He's an impressive young man in the way he talks, the way he presents himself."
Generational talent Connor Bedard, the first player chosen in the 2023 draft by the Chicago Blackhawks, made a point of citing Danielson as his toughest opponent during his WHL days with the Regina Pats.
That tidbit of information emphasized how difficult an opponent Danielson can be to play against.
FanDuel Sportsbook Promo #1
ALL STATES WHERE LEGAL
GET THE APP
SIGNUP BONUS
$1000 No Sweat Bet


$1000 No Sweat Bet
BET NOW
"One of the things that was interesting for us was Connor Bedard talking about in the West, Danielson was one of the toughest players to play against," Red Wings assistant GM and director of amateur scouting Kris Draper said. "That kind of stands out in an interview.
"When we heard that, it was something that put a little smile on our face."