Red Wings Waste No Time in Signing Nate Danielson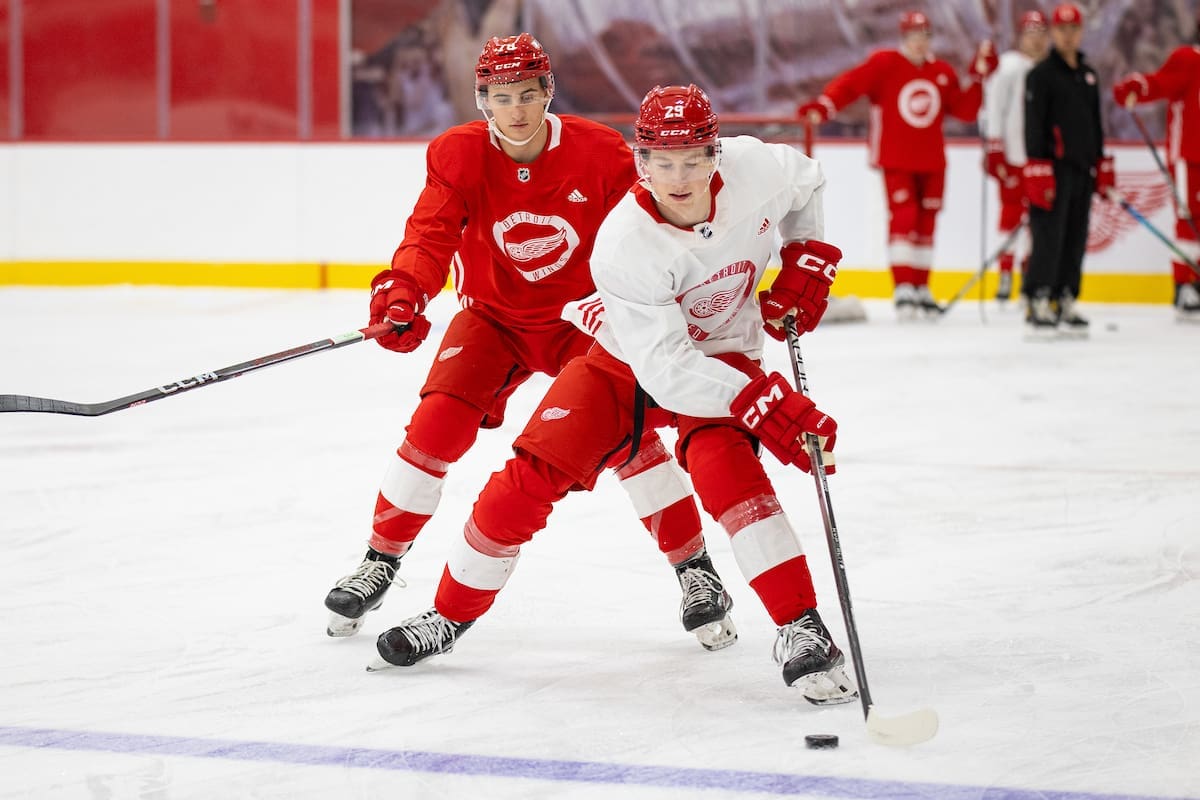 Detroit Red Wings first-round pick Nate Danielsson prides himself on his defensive game. He likes to match up against his opponent's best player. He wants that player to feel like he has no room to breathe or make plays.
But he understands that playing offensively is also part of being good defensively.
"At the same time I want to play in the offensive zone and make him play there," Danielson said.
The Red Wings signed Danielsson to a three-year entry level contract, two weeks after drafting him No. 9 overall at the 2023 NHL draft. The quick signing is similar to what the Red Wings did last year when they signed Marco Kasper,  six days after drafting him eighth overall.
High Character Player
One of the reasons why the Red Wings liked Danielson is high hockey IQ, particularly when it comes to embracing his defensive responsibility.
"I want to say I've always been like that," Danielson said. "I have to give some credit to my dad. He was always making sure I was playing well defensively. I always like to play against the other team's best players. I enjoy shutting them down and keeping them off the scoresheet. Just kind of how I've always been."
Danielson's offensive potential should not be overlooked. He scores 33 goals and finished with 78 points in 68 games for a Brandon Wheat Kings team that didn't make the playoffs. His 78 points were the most by a Wheat Kings player since the 2018-19 season. Danielson was named to the WHL East Division's Second All-Star Team and competed at the 2023 CHL/NHL Top Prospects Game.
"He's a guy that plays in all-situations," Detroit assistant general manager Kris Draper said. "Saw him as an underage as well. He just plays the game the right way. Impressive young man in the way he talks, the way he presents himself. We feel we have a player that's real passionate about the game. Trying to get some centers, trying to build through the middle. It's another piece for us going forward.