The Daily: What Karlsson Deal May Look Like; 'Pasta' Leadership?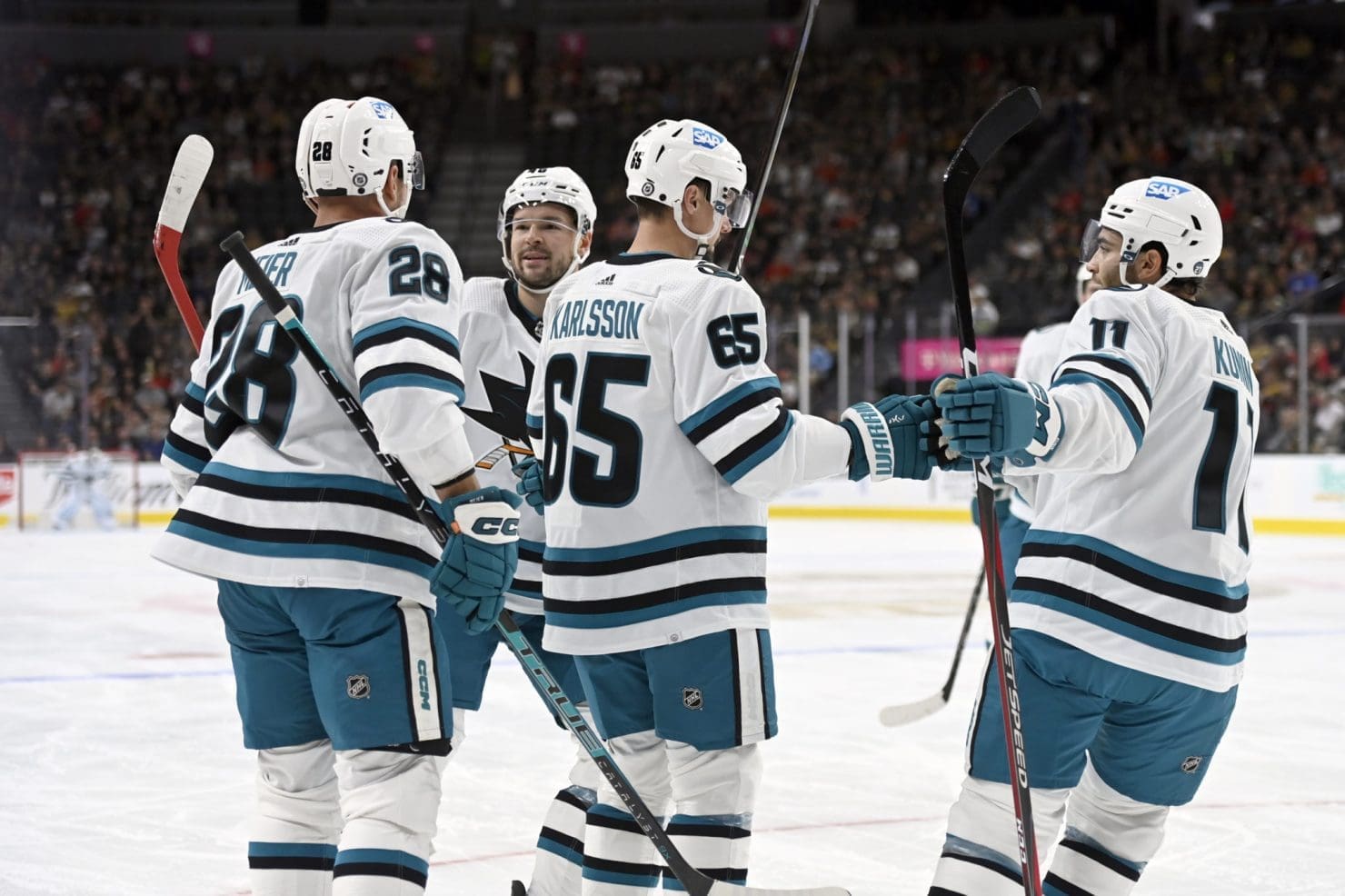 It's accepted that the Erik Karlsson Sweepstakes is a two-team race between the Carolina Hurricanes and Pittsburgh Penguins. It probably will come down to which team sweetens its offer. Right now, the situation seems to be at an impasse.
San Jose Hockey Now's Sheng Peng and Pittsburgh Hockey Now's Dan Kingerski conferred on what a Pittsburgh-San Jose trade might look like.
Their speculation is that the Sharks would retain $4.5 million of Karlsson's $11.5 salary:
And a deal might look like this:
Penguins receive Karlsson on a $7 million salary cap hit for four years.
Sharks receive the Penguins' 2024 first-round pick (top 5 protected), veteran defenseman Jeff Petry, plus Ty Smith, Sam Poulin and a 2025 conditional second round pick (that becomes a first-round pick if Pittsburgh wins the Stanley Cup in 2024 or 2025 and Karlsson plays half of the playoff games).
The Petry inclusion is crucial for the Penguins because they need to shed his $6.25 million AAV to fit Karlsson under their cap hit.
Red Wings Offseason
Given the excitement level over the Alex DeBrincat acquisition, it's important to remember that center JT Compher's success level will be just as important as DeBrincat's. For the Red Wings to compete for the playoffs, Compher needs have a strong season.
"He's a very good athlete," General manager Steve Yzerman. "He's 28 years old, has remained relatively healthy. Been in the league a long time. After 5-6 years in the league nobody is perfectly healthy. At five-year term, I'm comfortable with that. He's a good skater, he's remained relatively healthy."
In Case You Missed It
Hockey Now Network
Boston: Bruins are counting on David Pastrnak stepping up as a leader. Boston Bruins.
Buffalo: Mike Augello writes that Sabres can't be content just to contend for a playoff spot. Buffalo Sabres.
Colorado: Nikolai Kovalenko could join the Avalanche at the end of the upcoming season.  Colorado Avalanche
Florida: Skyler Brind'Amour, Rod's son, is making a name for himself at the Panthers Development camp. Florida Panthers.
Montreal: Marc Dumont offers a Canadiens' lineup projection with salary cap implications. Montreal Canadiens.
New Jersey:  Devils prospect Josh Filmon hoping to prove critics wrong. New Jersey Devils
FanDuel Sportsbook Promo #1
ALL STATES WHERE LEGAL
GET THE APP
SIGNUP BONUS
$1000 No Sweat Bet


$1000 No Sweat Bet
BET NOW
Philadelphia: Flyers president Keith Jones apologizes for remarks made by members of the team's social media staff on a zoom call that were captured on a hot mic. Philadelphia Flyers. 
Pittsburgh: Credit Brandon Tanev with the assist on the Penguins' Acciari acquisition. Pittsburgh Penguins.