The Detroit Red Wings Re-Sign Joe Veleno to One-Year Deal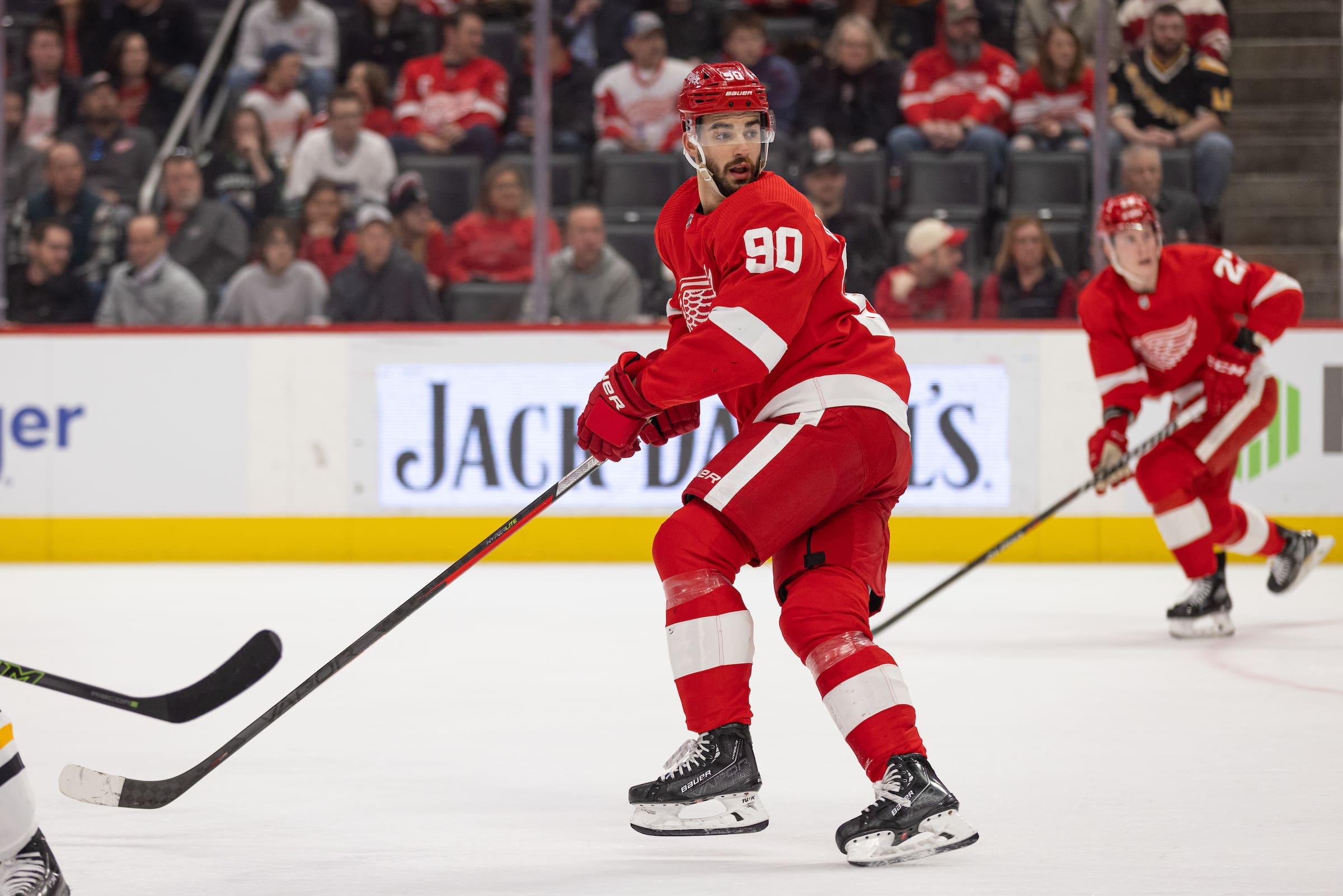 The Detroit Red Wings believe Joe Veleno needs to show more than he has in his first 152 NHL games. His new contract reflects that thinking.
General manager Steve Yzerman and Veleno agreed on a one-year deal worth $825,000.
The implied message of this deal: 'Have a breakout season and we will talk about a raise.'
The 23-year-old Veleno netted 18 goals in his 152 games since he was drafted 30th overall in the first round in 2018. He scored nine goals last season.
Joe Veleno #RedWings
1 year contract
$825,000 https://t.co/3fMKggzJZE

— CapFriendly (@CapFriendly) August 22, 2023
The Red Wings now have a full 23-person roster, and Veleno is the lowest-paid forward on that roster. He made more ($1.2 million AAV last season with bonuses) on his entry level contract.
With all of the changes the Red Wings made this summer, Veleno projects to be the team's fourth line center. Dylan Larkin, JT Compher, Michael Rasmussen and Andrew Copp  also play center, but one of them could end up on the wing.  However,  coach Derek Lalonde seems comfortable moving him up when the Red Wings have injuries.
At Lalonde's season-ending press conference, Lalonde said he wanted more out of Veleno and Jonatan Berggren
"They took some steps but they need more growth, Lalonde said. "I have no problem saying they took a dip in their game towards the end of the year. Understandable for young players. We asked a lot of those guys. Even after the deadline their role increased more and there was an obvious dip in their production, and some of their five-on-five play. I think it's natural for young players. I think it's valuable. to get those types of minutes in games. Now it's on them. A very important offseason."
After completing the Veleno deal, Yzerman has $5.1 million in salary cap space.