Red Wings Prospect Johansson Eager For NHL Shot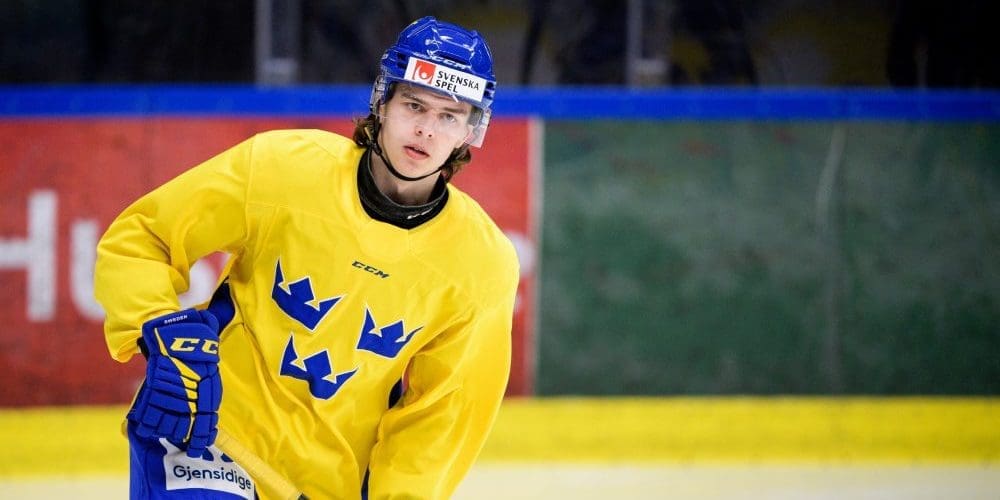 Detroit Red Wings prospect defenseman Albert Johansson says he needs to be patient waiting for his NHL opportunity. But if you are fluent in reading between the lines, you can translate that as champing at the bit.
"There's some new players that have come in, and several who had good seasons last year, but I think I had a good season too," Johansson told the Swedish media outlet, nwt.se. "When I've talked to the coaches it hasn't sounded like (I've) been that far off, an NHL-debut."
IcehockeyGifs translated some of Johansson's quotes. It sounds as if Johansson has an insightful understanding of his place among Detroit prospects.  The Red Wings liked how he playing last season in Grand Rapids and probably would have given him an NHL shot had he not been injured.
Some excerpts from an article on Albert Johansson.

"Johansson ready for the toughest year of his career – that's how the dream comes true."https://t.co/ub0PgQbSUO

— IcehockeyGifs (@IcehockeyG) August 21, 2023
Where Johansson ranks
The Red Wings defense is improved this season, and Ontario sports betting is giving them much-improved odds to make the playoffs.
In terms of skill and potential impact, Simon Edvinsson and Axel Sandin Pellikka are Detroit's top two  prospect defensemen. But Johansson is way ahead of the Sandin Pellikka in terms of NHL readiness. He is four years older than Sandin Pellikka and Johannson has used the last four seasons becoming an effective all-around player. Johansson is not on any Top 50 lists, but the Red Wings believe he will be a consistent performer.
Based on how Johansson played last season, the Red Wings would probably feel confident bringing him up if their defense is beset by injuries. The Red Wings currently have 15 defensemen between Detroit and Grand Rapids.
The new players Johansson was talking about include Antti Tuomisto and William Wallinder. They are both getting their first taste of the American Hockey League. Tuomisto was drafted ahead of Johansson in the second round of the 2019 draft, but Johannson is ahead of now because he has one season in the AHL. Tuomisto played in Finland last season, while Wallinder was in the Swedish Hockey League.
"I'm definitely going there to realize my childhood dream," Johansson said in the Swedish story. "A new season, the second season who they say is one of the toughest, it's going to be important to handle that in a good way and stay patient."