The Daily: Ovechkin Reveals What Trump Whisperered to Him; Red Wings Celebrate Summer Success
Ovi is spilling the beans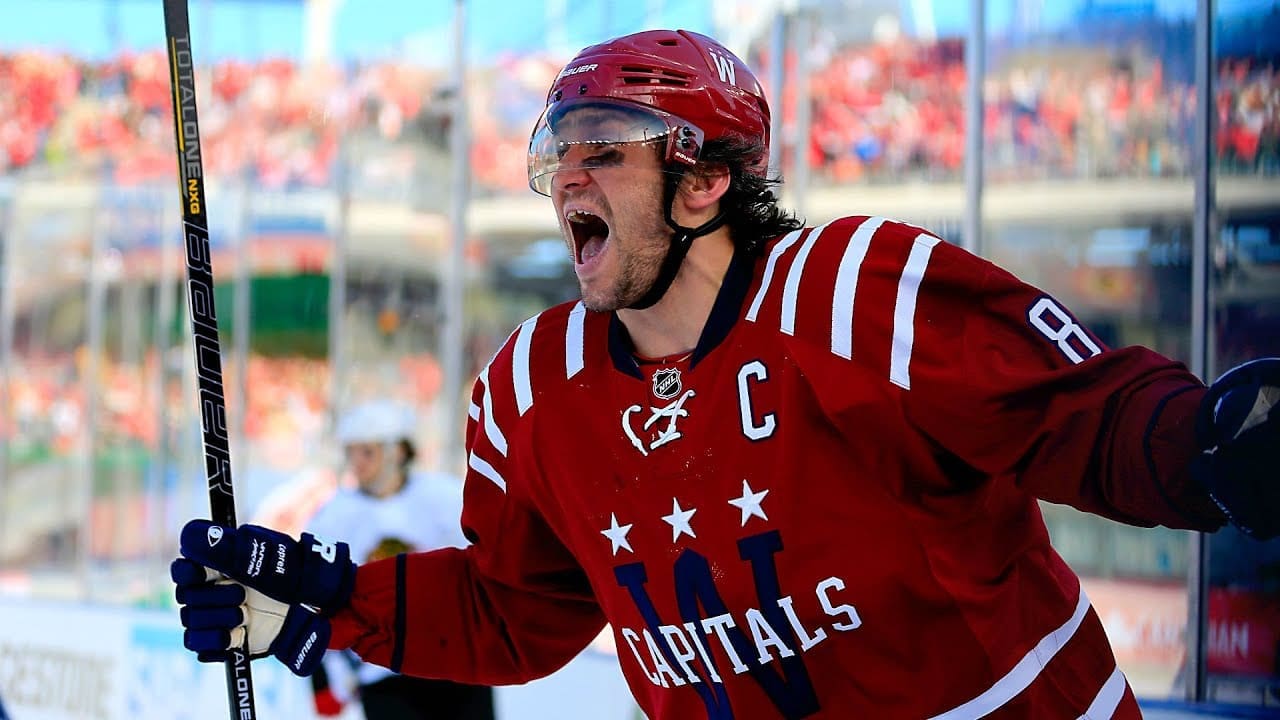 The Detroit Red Wings and Washington Capitals will be playing a home-and-home set during the upcoming NHL preseason. Will Capitals captain Alex Ovechkin be suiting up for either game?
We don't know that. What we do know now, thanks to Ovi and a report on Russian website SportExpress.ru, is what exactly did former US President Donald Trump whisper into Ovechkin's ear during the White House visit of the Capitals following their 2017-18 Stanley Cup win.
WATCH: Alex Ovechkin (@ovi8) and the Washington Capitals, winners of the 2018 Stanley Cup, visit Trump in the White House pic.twitter.com/6I6bhuhP0I

— Bloomberg Quicktake (@Quicktake) March 25, 2019
No, it wasn't whether Ovechkin could find Trump 11,00 votes. It was about a person who Trump believes to be a close ally, someone known to Ovechkin.
Appearing on the YouTube show Gazgolder, here's what Ovechkin insists Trump whispered to him.
"Say hello to Vladimir Vladimirovich," Ovechkin said. Vladimir Vladimirovich being Vladimir Putin, President of Russia. Ovechkin has taken heat for his tight relationship with Putin.
Red Wings In Case You Missed It
Forward Filip Zadina is of the belief that the Red Wings were in too much of a rush to get him to the NHL
Former Detroit forward Sam Gagner will be attending training camp with the Edmonton Oilers on a PTO
Who are Jake Uberti, Dean Loukas and Israel Mianscum? Learning about free agents playing for Detroit in upcoming NHL rookie tournament
Red Wings defense prospect Anton Johansson is signed with Leksands of the SHL through 2025
Red Wings Offseason
Detroit forwards David Perron and Daniel Sprong were part of Team Crystallin.
YOUR 2023 LSHL CHAMPIONS pic.twitter.com/zH4dDcS4Ht

— LSHL (@theLSHL) August 22, 2023
They were winners of the Living Sisu Hockey League (LSHL) title. It's a prominent summer league for current pros situated in their home province of Quebec.
Hockey Now Network
Vegas: Even after backstopping the Vegas Golden Knights to a Stanley Cup title, the NHL Network doesn't consider Adin Hill to be among the league's top-10 goalies
Los Angeles: A 2017 second-round draft pick, Jaret Anderson-Dolan is still seeking to find his role with the Los Angeles Kings.
San Jose: What has to go right for the San Jose Sharks to be a surprise team during the 2023-24 NHL regular season?
Colorado: Jonathan Drouin talks about his move to the Colorado Avalanche.
Chicago: There was a time when the worst nightmare the Vancouver Canucks could face was a game against the Chicago Blackhawks.
BetMGM Sportsbook
States: All States Where Legal
GET THE APP
SIGNUP BONUS
UP TO $1,000!


Up To $1000 Paid Back in Bonus Bets
BET NOW
Boston: Are the Boston Bruins worthy of some action in NHL future bets?
Buffalo: Team owner Terry Pegula is adding the title of President of the Buffalo Sabres to his resume.
Florida: Who is going to be making the opening-night roster for the Florida Panthers?
Montreal: Most and least common trade partners of the Montreal Canadiens.
Carolina: Former Detroit Red Wings forward Brendan Perlini will be attending the Carolina Hurricanes training camp on a PTO.
Washington: If you happen to need a Sonny Milano Chia planter, the Washington Capitals will be giving them away this season.
Islanders: In ranking the league'stop-10 goaltenders, the NHL Network was slotting in Ilay Sorokin of the New York Islanders at No. 3.
Philadelphia: Daniel Briere, GM of the Philadelphia Flyers, is learning the tools of the trade from some very influential mentors.
Pittsburgh: Kris Letang, veteran defender of the Pittsburgh Penguins, did not earn inclusion among the league's top-20 defensemen as the NHL Network performed its annual player rankings.