The Daily: Refs like Marchand; Babcock Investigation Ongoing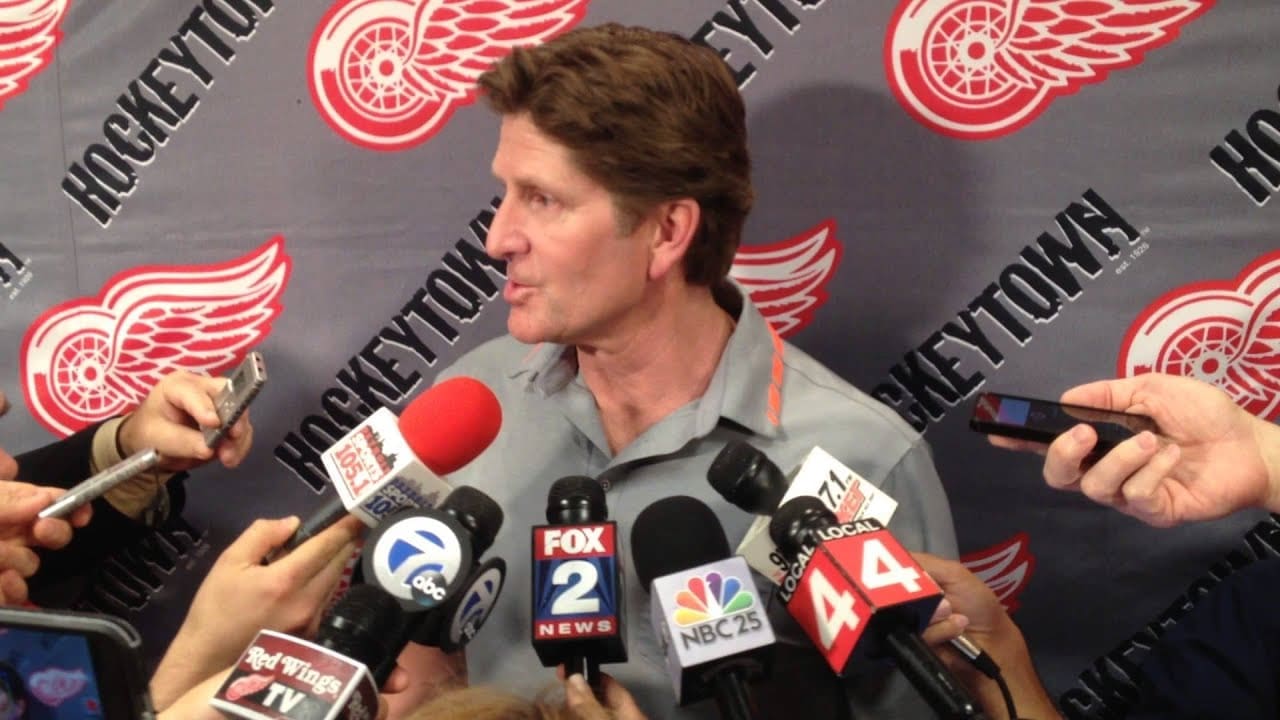 With NHL training camps set to open next week, it would seem to be in everyone's best interest to wrap up the investigation into the former Red Wings coach Mike Babcock "family photo" controversy,
But that isn't happening.
The Columbus Dispatch reported Friday that representatives from the NHL Players Association and NHL met Friday in the ongoing discussion about whether Babcock invaded players' privacy by asking to see photos on their phones.
The Blue Jackets faced some backlash when they hired Babcock because he had been accused of  "bullying" behavior while coaching the Detroit Red Wings and Toronto Maple Leafs.
Stories about Babcock wants to see Columbus players photos were brought to light on the "Spittin' Chiclets" podcast last Tuesday.
during prior coaching stints with the Toronto Maple Leafs and Detroit Red Wings. He has said he had learned more about personal interactions during a four-year absence from the NHL, particularly while coaching one season at the University of Saskatchewan. Former NHL player Paul Bissonette, the podcast co-host with ex-NHLer Ryan Whitney, said he received the information in a text from a player. Some Columbus players, including Boone Jenner, have said the situation was different than explained on the podcast. Bissonette and Whitney are standing behind their report.
Red Wings' Next Game
Detroit's prospect team plays the Columbus Blue Jackets' youngsters today at 3:30 p.m. at the NHL Prospects Tournament at Traverse City's Ice Centre Arena. Carter Mazur was injured in Detroit's opening game and his status wasn't known Friday afternoon. Amadeus didn't practice Friday for personal reasons, but he will be ready to play Saturday. Nate Danielson had two assists in the Thursday opening 4-2 loss to the Dallas Stars. Antti Tuomisto and Elmer Soderblum scored Detroit's goals. The Red Wings play the Toronto Maple Leafs Sunday. The Red Wings are streaming the games live on social media.
Red Wings In Case You Missed It
Hockey Now Network
Boston: How does bad boy Brad Marchand get along with referees? Apparently, there's mutual respect between referees and Marchand. You didn't see that coming did you? Good read at Boston Hockey Now. Boston Bruins. 
Buffalo: Vaclav Prospal hoping to have a positive influence on Sabres youngster. Buffalo Sabres.
Chicago: What else can be asked to Connor Bedard? Nate Brown has some answers. Chicago Blackhawks.
Colorado: The Avalanche are looking into the goalie market because Francouz isn't ready to be the backup. Colorado Avalanche.