Ovechkin Fires Shot at Former Red Wings Goalie Hasek
Ovechkin responding to Hasek criticism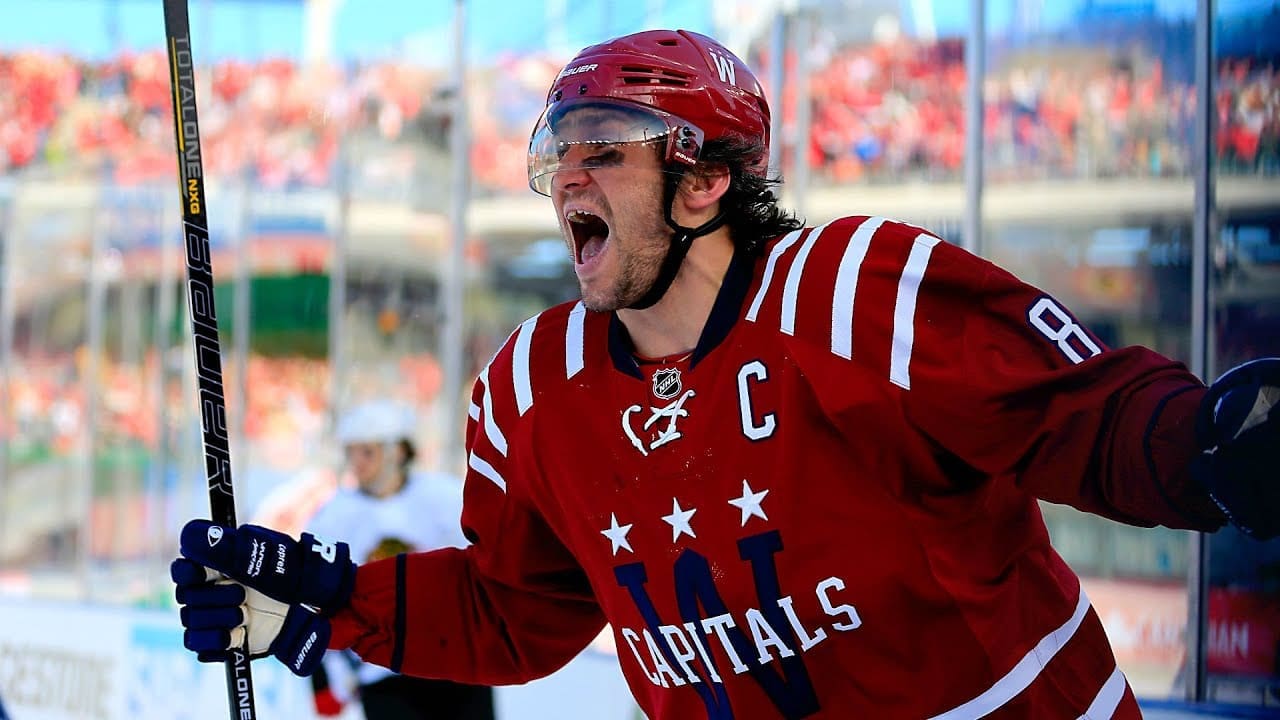 Of the 822 regular-season goals he's scored during his NHL career, Washington Capitals captain Alex Ovechkin was netting once when the opposition goalie was former Detroit Red Wings netminder Dominik Hasek.
After years of silence, Ovechkin is finding himself again taking aim in Hasek's direction. Only this time, it's in response to shots that Hasek has been firing at the Russian NHL star for quite some time.
The legendary Czech goalie, an Olympic gold medal winner and two-time Stanley Cup champion with the Red Wings, has been lashing out at Ovechkin over his support for Russian president Vladimir Putin since Russia's invasion of Ukraine. Hasek has called Ovechkin a chicken and a liar, while citing Putin as a mad killer.
What!? Not only an alibist, a chicken shit, but also a liar! Every adult in Europe knows well, that Putin is a mad killer and that Russia is waging an offensive war against the free country and its people. The NHL must immediately suspend contracts(contin)https://t.co/BQnQaf76L7

— Dominik Hasek (@hasek_dominik) February 26, 2022
Such talk is leaving Ovechkin unmoved.
"I'm not very interested in his statements," he told Russian news site Izvestia of Hasek's harsh assessment. "Of course, I know him as a good goalkeeper in my time."
Ovechkin Gives Credit To NHL Leadership
The IIHF has banned Russian teams from any involvement in international hockey since the invasion of Ukraine began. Hasek has also been calling on professional sports leagues and organizations to prohibit Russian players unless they are speaking out against the war. While some leagues are following this policy – there are no Russians playing pro hockey in Sweden's SHL, for instance – the NHL has taken no action to prevent the participation of Russians in their league.
Ovechkin believes this to be the way all leagues should be operating.
"NHL clubs select players based on skill and ability, not nationality," Ovechkin said.
Washington Capitals Legend Alex Ovechkin and family supported the Washington Commanders in their season opener against the Arizona Cardinals at FedEx Field. pic.twitter.com/MZbxysqmzS

— All-Pro Reels (@allproreels) September 11, 2023
The Washington captain was also praising NHL leadership for not imposing any sanctions on players like Ivan Provorov of the Philadelphia Flyers and current Red Wings goalie James Reimer over their refusal to participate in NHL-sanctioned Pride Night events in support of the LGBTQ community.
"Well, what can I say here?," Ovechkin asked "Well done. It would be like this everywhere."