Red Wings Notebook: Bertuzzi to Leafs' Top Line? Kubalik Ready For Ottawa Challenge
Bertuzzi was a 30-goal scorer for Detroit in 2021-22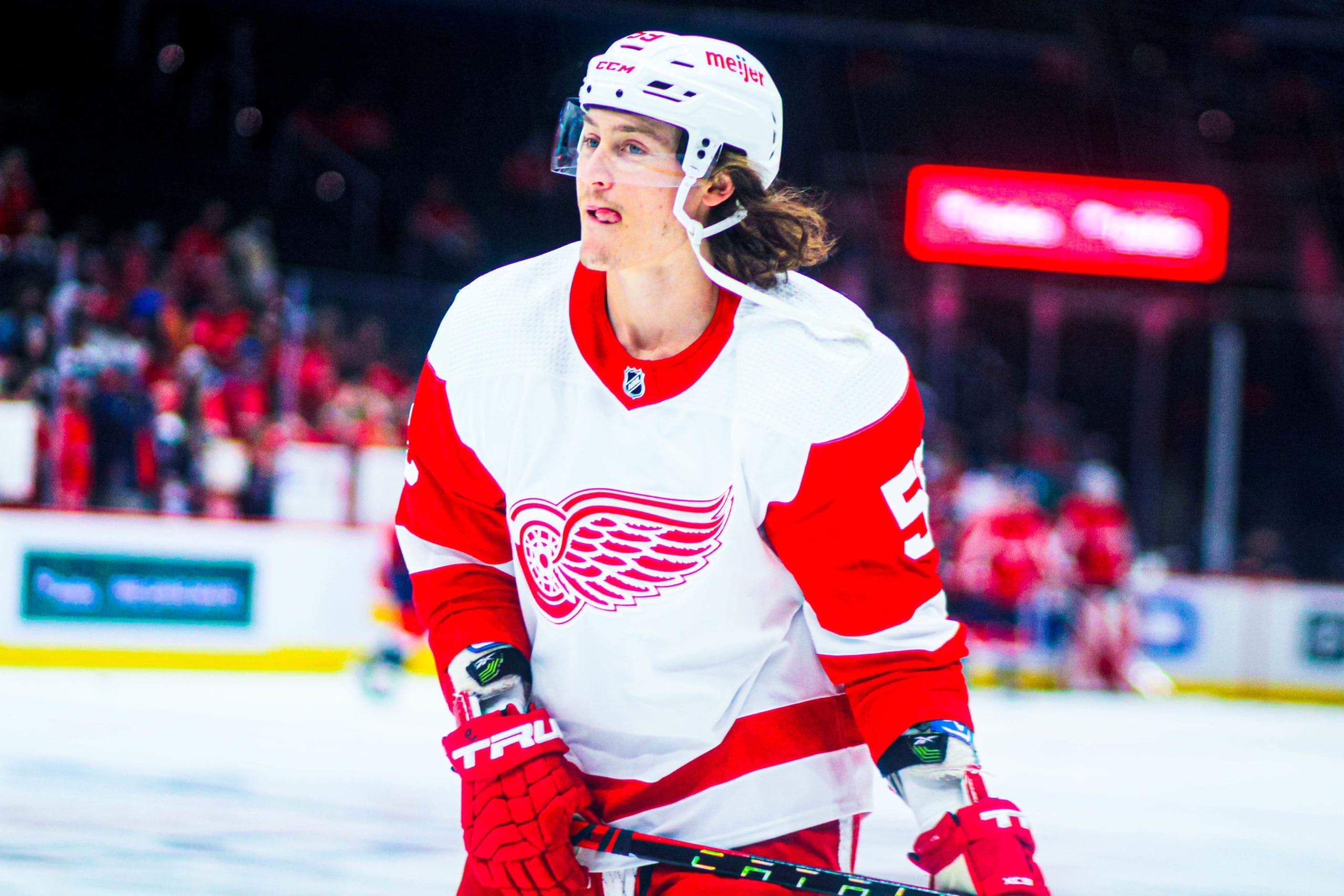 In Detroit with the Red Wings, Tyler Bertuzzi was frequently skating on the top line alongside captain Dylan Larkin. In his first season with the Toronto Maple Leafs, speculation is projecting that Bertuzzi will be stepping in alongside Hart Trophy winner Auston Matthews and Mitch Marner on the top forward unit for Detroit's Atlantic Division rivals.
"That's up to coach (Sheldon Keefe)," Bertuzzi told Lance Hornby of the Toronto Sun. "Time will tell."
shoutout to Tyler Bertuzzi for giving Leafs Twitter a reusable meme for the season pic.twitter.com/V6CreBWAL8

— Omar (@TicTacTOmar) September 18, 2023
After being traded by Detroit to the Boston Bruins last season, Bertuzzi was showing some impressive work in his first chance at Stanley Cup action. He was collecting 10 points in seven games.
"That was my first taste of playoff hockey," Bertuzzi said. "To get a feel for that, I want to be back in it every year."
Toronto signed UFA Bertuzzi to a one-year, $5.5-million contract in the summer.
Senators Kubalik Ready To Go
Dominik Kubalik was a 20-goal scorer for Detroit last season. Going to Ottawa in the Alex DeBrincat deal, he'll also be finding himself suiting up for a Red Wings divisional rival this season.
In four NHL seasons, he's accounted for 82 goals, yet Kubalik finds himself already with his third different club.
"I always go there knowing that I have done everything I should have done," Kubalik told Czech website isport.blesk.cz. "I feel like this every season that I wonder how good it will be. You want to be set in your head that everything is fine, that you are ready. And I believe that I am ready."
Red Wings Pick Buchelnikov Tallies
Red Wings prospect Dmitri Buchelnikov was helping SKA-Neva rally from a 2-0 deficit for a 3-2 overtime victory over Dynamo Altai in VHL (Russian Second Division) action. It was his goal that got SKA-Neva off the schneid and began their rally.
🚨 Dmitri Buchelnikov #SKANeva #LGRW
🍎 Kirill Tankov #LetsGoPens
2-1 Dynamo-Altay #VHL pic.twitter.com/UqWhD3BjJw

— Hockey News Hub (@HockeyNewsHub) September 17, 2023
In six games this season, SKA-Neva is 5-1. Buchelnikov, Detroit's 52nd overall selection in the 2021 NHL entry draft, is showing 2-6-8 totals.
Fedorov Forgotten
In a recent interview with Russian news service Izvestia, Washington Capitals captain Alex Ovechkin was asked whether he thought a Russian could be coach of an NHL team. If so, who would he be tabbing to fill such a role?
In his response, Ovechkin was citing three former NHLers by the name of Sergei, none of whom have the surname Fedorov.
"I think the closest to this is Sergei Brylin, who works for the New Jersey Devils as an assistant head coach," Ovechkin said. "I can also name Sergei Zubov and Sergei Gonchar."
Former Red Wings star Fedorov is currently coaching CSKA Moscow. He has guided that club to the last two Gagarin Cup KHL titles. Several prominent figures in Russian hockey are touting Fedorov as a potential NHL coach.