Red Wings Notebook: Rasmussen Says Hi To Nedeljkovic; Fedorov Explains Pulling Goalie in OT
Larionov taking charge of top Russian hockey school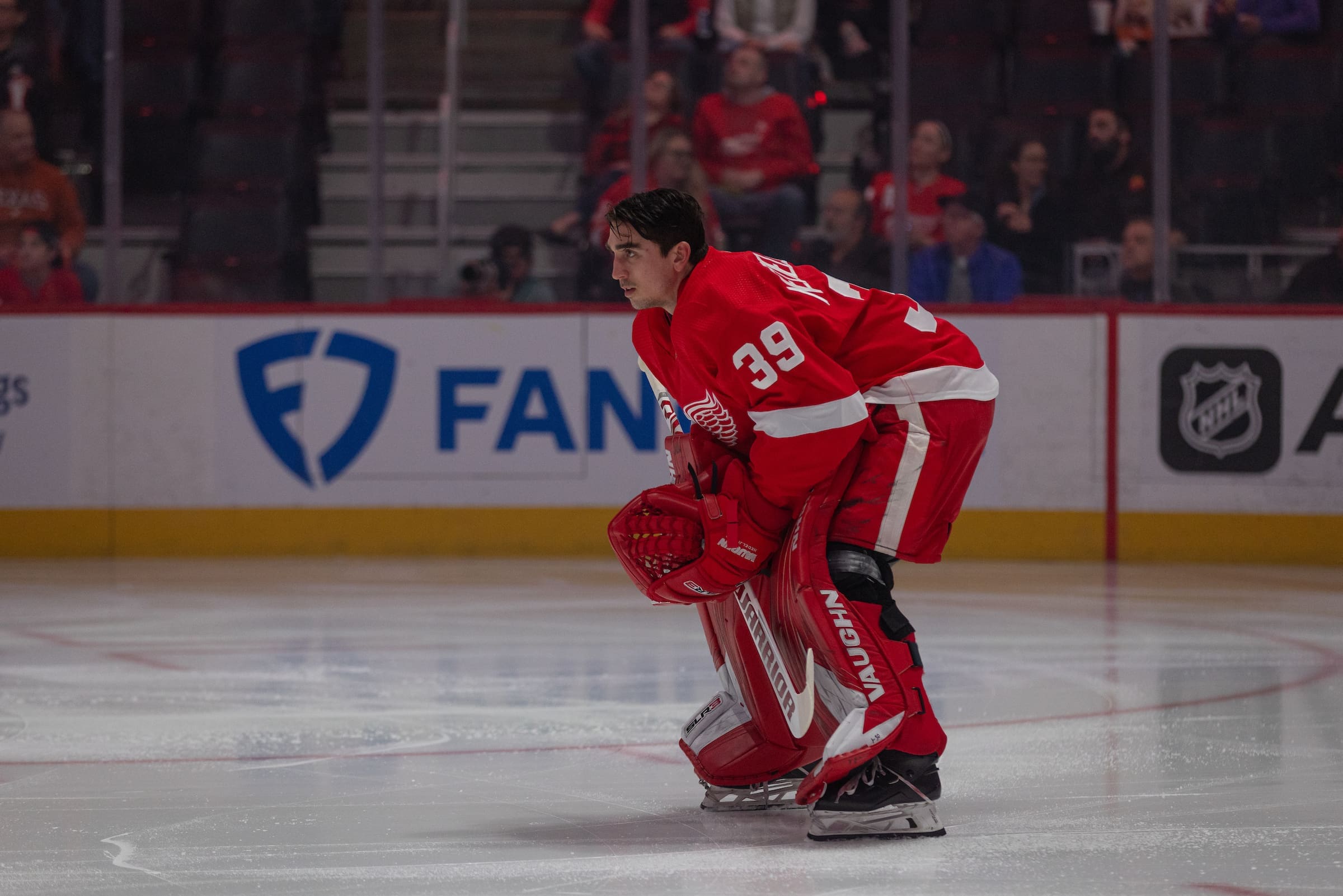 When the Detroit Red Wings were opening the NHL preseason on Tuesday at Little Caesars Arena against the Pittsburgh Penguins, they were also welcoming home an old friend. Alex Nedeljkovic, a Detroit goalie the previous two seasons, got the start and went the distance for the Penguins in their 4-3 loss.
Alex Nedeljkovic, who played all 60 minutes last night, talks about his showing in the crease and how he has felt in camp to date (Video courtesy @penguins.) -DP pic.twitter.com/bztL7dy0ft

— AT&T SportsNet™ PIT (@ATTSportsNetPIT) September 27, 2023
So how did the Red Wings players acknowledge their old mate?
"You see him and it registers," Detroit forward Michael Rasmussen said. "You give him a 'hi' or a tap on pads in warmup, but once you get out there he's just a goalie.
Former Red Wings Star Fedorov Talks Pulling Goalie
When Patrick Roy was coaching the Colorado Avalanche, he was revolutionizing the way teams were pulling their goalie. Previously a tactic that wasn't deployed until the final minute of regulation time, Roy was frequently lifting his netminder for an extra attacker with 2+ minutes to go. Today, it's commonplace for NHL coaches to be following this strategy.
Another key performer in the Avs-Red Wings rivalry is also changing the strategy for pulling his goaltender. While coaching CSKA Moscow to the past two KHL Gagarin Cup titles, former Detroit star Sergei Fedorov has been known to pull his goalie during regulation overtime.
Speaking on the comment.trainer program in Russia, Fedorov was explaining how this strategy came to be.
Sergei Fedorov does it again! CSKA pulls goalie in OT and wins it in 2nd straight game! pic.twitter.com/Nt6eLyHCNM

— KHL (@khl_eng) December 6, 2021
"One of my assistants suggested it, and I immediately agreed," SportExpress.ru reported Fedorov as saying. "Because I saw that the team was gaining a serious advantage. Yes, we conceded to an empty(-net) goal, but we scored more often."
The move has paid off in a game-winning goal at least four times for CSKA Moscow. So far, it's only backfired on them once.
To date, no NHL coach is opting to follow Fedorov's bold strategy in OT. Under NHL rules, pulling a goalie in OT and surrendering a goal would cost the team their bonus point for an OT loss.
Larionov Taking Over Prestigious Hockey School
Another member of Detroit's famour Russian Five who is also coaching in the KHL is Igor Larionov. He is gaining acclaim across the league for the creative, attacking style of hockey his Torpedo squad is playing. And now he'll be bringing that mindset to the masses.
Russia's famous Podolsk Hockey School is being taken over by Larionov's Torpedo club. Coaches from the school will be able to serve internships with and attend seminars run by Larionov to gain insight into his unique hockey mind. And Torpedo will be given first dibs on turning pro any players produced by the school.
Among past graduates of the Podolsk school are NHLers Artemi Panarin and Mikhail Sergachev.