The Daily: Red Wings Will be Facing Ovechkin in Washington; Is Felix Unger Sorum a Neat Freak?
Norwegian Felix Unger Sorum getting notice for odd couple of names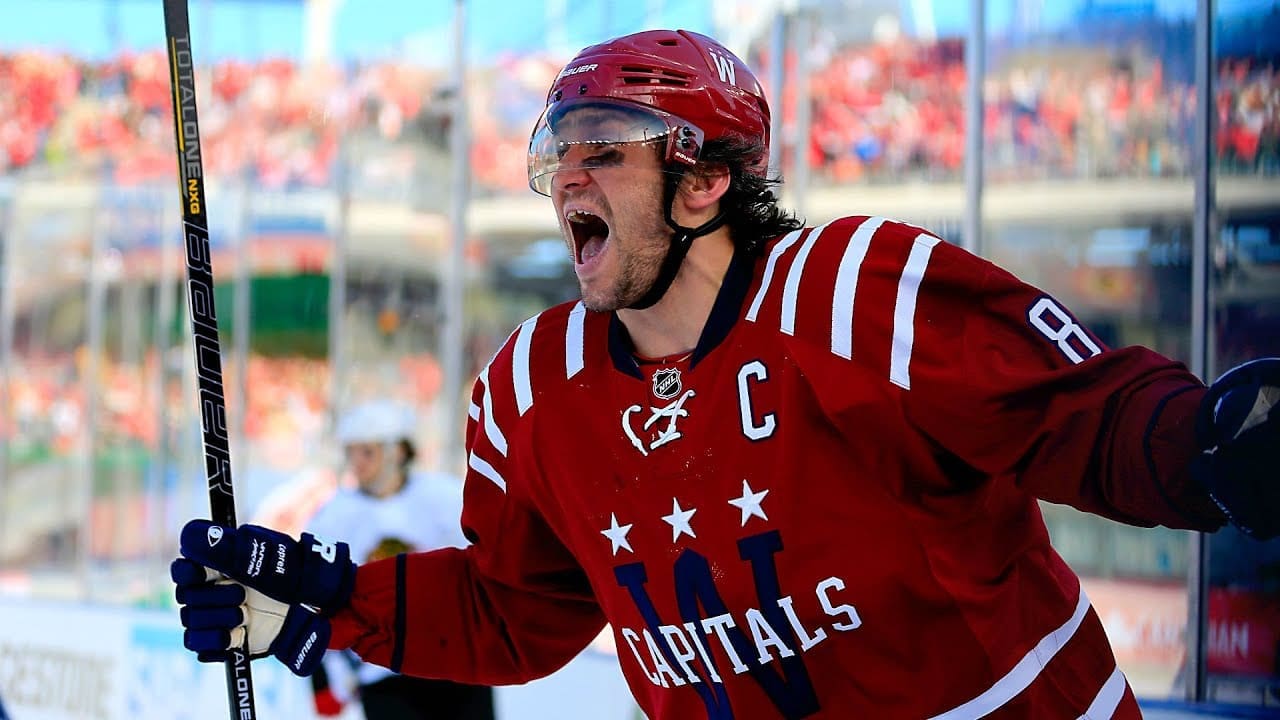 A handful of the best the Washington Capitals have to offer, including captain Alex Ovechkin, will be providing the opposition for the Detroit Red Wings Thursday in the club's second NHL preseason game.
Ovechkin, Nicklas Backstrom, Tom Wilson, T.J. Oshie and Evgeny Kuznetsov are all suiting up for the Capitals.
First action of the preseason for Alex Ovechkin, Nicklas Backstrom, Tom Wilson and more.

Will be interesting to see how the defense shakes out with Iorio, Johansen, Alexeyev and Haman Aktell all expected to play. https://t.co/a5K4QbDsCR

— Jared Serre (@JaredSerre) September 27, 2023
Detroit, 4-3 winners over the Pittsburgh Penguins in their first outing of the preseason, won't be seeing ex-Red Wings Anthony Mantha or Nick Jensen, however. Neither were given inclusion in the Washington lineup for the game.
Red Wings In Case You Missed It
Red Wings Preseason
The Grand Rapids Griffins will be deploying an entirely new game day hockey operations staff for the 2023-24 AHL season. Austin Frank has been named head athletic trainer, Katie Berglund as the assistant athletic trainer, Zack Harvey as the team's physical therapist, and Kyle Hornkohl as the assistant equipment manager.
Hockey Now Network
Pittsburgh: First-round pick Brayden Yager is being returned to Moose Jaw (WHL) by the Pittsburgh Penguins.
Philadelphia: Former Philadelphia Flyers forward Mark Recchi is joining the staff of the Columbus Blue Jackets as an assistant coach.
Islanders: Falling behind 3-0 to the New York Rangers within the span of the first three minutes of the game, the New York Islanders were looking for silver linings from an eventual 4-2 loss to the Rangers.
A knee injury robbed us of Vasily Ponomarev being the prospect to watch at #Canes camp, but it sure feels as if Felix Unger Sorum has stepped in to snag those eyeballs.

He makes a sweet no-look pass to set up a good chance here. The 18-year-old has not looked out of place. 🔥 pic.twitter.com/oDTUUTiXR3

— Walt Ruff (@WaltRuff) September 27, 2023
Carolina: Is Felix Unger Sorum a neat freak? We don't know the answer to that but we do know that the Carolina Hurricanes prospect was picking up an assist and impressing everyone in his NHL preseason debut.
New Jersey: Former New Jersey Devils goaltender Cory Schneider was announcing his retirement from hockey.
Boston: Jim Montgomery, coach of the Boston Bruins, will be taking a leave from the team until Oct. 1, returning to Montreal to mourn the death of his mother.
Montreal: NHL scouts are describing Owen Beck, a forward prospect with the Montreal Canadiens, as Shane Wright lite.
Florida: Rookie prospect Skyler Brind'Amour was making his NHL preseason debut for the Florida Panthers against the Carolina Hurricanes and his dad, Canes coach Rod Brind'Amour.
Any Interest Between Sabres & Kane?
Buffalo: Would Western New York-born UFA Patrick Kane have any interest in playing for the Buffalo Sabres?
Vegas: Paul Cotter is the early favorite to replace the departed Reilly Smith on the third line for the Vegas Golden Knights.
San Jose: Coach Dave Quinn says his San Jose Sharks were too soft offensively. They were dropping a 4-2 NHL preseason decision to the Anaheim Ducks.
Los Angeles: Defenseman Brandt Clarke, who missed the Australia trip due to a shoulder injury, is back and playing for the Los Angeles Kings in NHL preseason action.
Nashville: The coaching change to Andrew Brunette could be proving beneficial to Nashville Predators forward Philip Tomasino.
Chicago: The Chicago Blackhawks made a social media announcement revealing their alternate captains. Unfortunately, it was only who will be wearing A's for the next preseason game.
Colorado: Former Red Wings forward Tomas Tatar was absent from the Colorado Avalanche practice. However, it turns out the issue was simply a matter of getting his immigration papers in proper order.