Red Wings Will Start Season With 22-person Roster; Aston-Reese in GR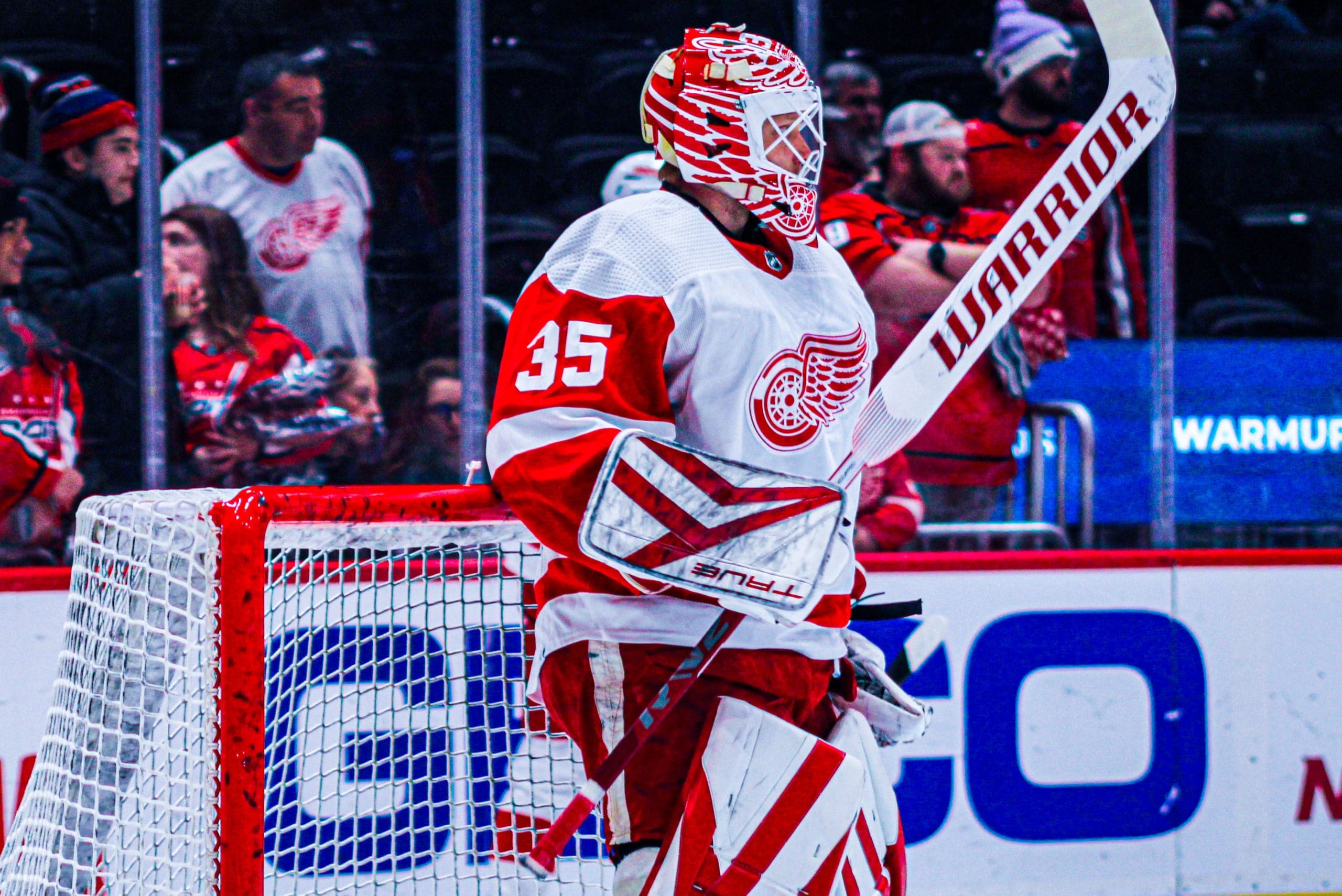 Zach Aston-Reese cleared waivers Monday and the Detroit Red Wings sent him to the Grand Rapids Griffins. That means coach Derek Lalonde's team will open the season Thursday in New Jersey with a 22-person roster.
To make room for Aston Reese in Grand Rapids, the Griffins sent Alexandre Doucet to the Toledo Walleye).
The Red Wings have three goalies, one extra defenseman, but no extra forwards. Lalonde said there is no contemplation of calling up an extra forward and he's even considering going with 11 forwards and seven defensemen on Thursday.
"Don't need (13th forward) right now," Lalonde said. "Obviously, knowing that the 13th could be an easy call up anywhere. With the seven NHL-caliber D, if we get that odd morning sickness, afternoon thing, or something happens in warmups, we have no problem with 7-11."
Lalonde announced that Ville Husso will be the starting goalie. But he said he's not quite sure how he will utilize the three goalies or who the No. 2 goalie is.
"Not yet," Lalonde said. "The first challenge is practice, which I don't think is an issue. We had some experience with it last year, even our goaltending coach Alex Westlund's had some experience with it. You see the position, before and after ice is so valuable in their development, so I don't think reps and development is gonna be an issue for those guys. Ville will be in on Thursday. We still envision Ville as our No. 1 guy, getting the majority of the workload. But we had three and I think all three are very capable. It's gonna be a day-by-day, game-by-game situation with the goalies."
In Monday's practice, Justin Holl, signed as a free agent, was the extra defenseman.
The lines at the Little Caesars Arena practice:
Alex DeBrincat-Dylan Larkin-David Perron.
Lucas Raymond-JT Compher-Robby Fabbri.
Daniel Sprong-Andrew Copp-Michael Rasmussen.
Klim Kostin-Joe Veleno-Christian Fischer.
But Lalonde said he's still pondering the line combinations and this may not be his Thursday alignment.
"I just can't wait for the first game to get the real feel," Red Wings forward David Perron said. "To have wins, to have losses, to go through these moments where you know they're important. We've had extremely good practices, good habits in camp but you can't really get anything out of it much. You're trying to, but it's tough."
The Red Wings have their home opener Saturday against the Tampa Bay Lightning.