Lalonde: Should be Fun Watching Red Wings Chase Playoff Spot
Defenseman Olli Maatta says last season's playoff failure stung Detroit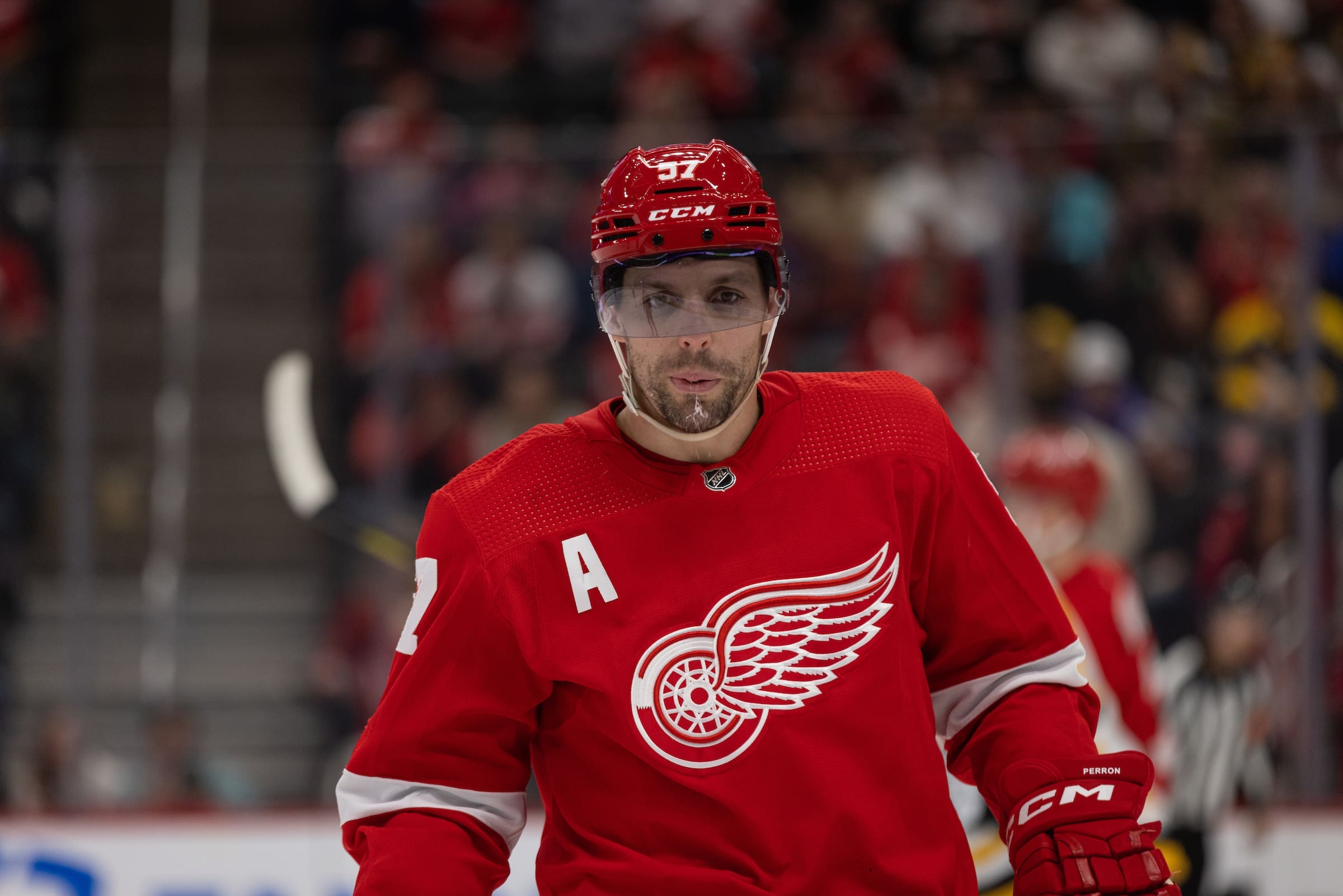 Playoffs? No Detroit Red Wings GM Steve Yzerman wasn't willing to go there as the team's main objective for the 2023-24 NHL season.
Likewise, coach Derek Lalonde isn't ready to anoint his squad as playoff ready.
"I don't know if we're a playoff team, but we're gonna have a heck of a lot of fun finding out," Lalonde said.
Gettin' closer. #LGRW pic.twitter.com/elJxN9lSP5

— Detroit Red Wings (@DetroitRedWings) October 10, 2023
As for the players, they're much like the Detroit fanbase. Optimism abounds. Anticipation is building.
"Everybody is just excited to get started and see what we got," Red Wings defenseman Olli Maatta said.
With 10 new additions to the lineup, it's certainly a different-looking club to the one that came up a dozen points shy of earning an invitation to the postseason dance last spring. Is it different better? Time will tell. However, taking the NHL preseason as any sort of tell on what the future holds for the Red Wings is not advisable.
"The preseason stuff, it's hard to read too much into it," Detroit forward David Perron said. "We didn't play too many lineups that were good as far as all the guys."
Red Wings Let Down Last Season
The playoffs were right there for the taking last season. Detroit was holding a postseason position as late as Febuary, but when push came to shove, the Red Wings were shoved aside.
"Last year we were close with 20 games left in the season but I don't think we had enough," Maatta said. "That kind of stung a little bit. I think everybody wanted to make it to the playoffs and we weren't good enough last season."
Good Morning, Hockeytown.

We play regular season hockey this week!

— Detroit Red Wings (@DetroitRedWings) October 9, 2023
Perron is equally harsh in his assessment of why the team came up short of their objective last season.
"We didn't prove much last year but I do think we made some strides," Perron said. "We had those moments where we felt like the games were getting bigger and bigger and then we didn't have enough."
Can Detroit Find Six More Wins?
Based upon the fact that the team was 12 points in arrears of the final Eastern Conference postseason berth, simple math suggests the Red Wings will need to win at least six more games this season in order to be in the playoff discussion. That's going to be easier said than done.
"There's really nowhere to go in the division," Lalonde said of the rugged Atlantic, where most prognostications are placing the Red Wings finishing seventh overall.
Why will this season be any different? The players point to the new faces as cause for believing the outcome can be positive.
"I think we're going to defend better," Maatta said. "We have lots of skill. I think playing with the puck, playing in the offensive zone. I think we can take control of games better."
Will it be enough to get over the hump and into the Stanley Cup playoffs for the first time since 2016? There's the rub. While there's no doubt that the Red Wings are a better, deeper squad, the rough rapids they must navigate could pull them under yet again.
"Of course (the playoffs) it's a goal," Lalonde said. "It's been a goal of hockey for the last 100 years. But playing the right way, and establishing an identity, creating a little bit of a process will give us a chance to talk about that.
"Exactly where we were last year through three-quarters of the season. We were right there because we were playing the right way. Now we have to get there again."