No Reason to Read Too Much Into Red Wings' Loss to Devils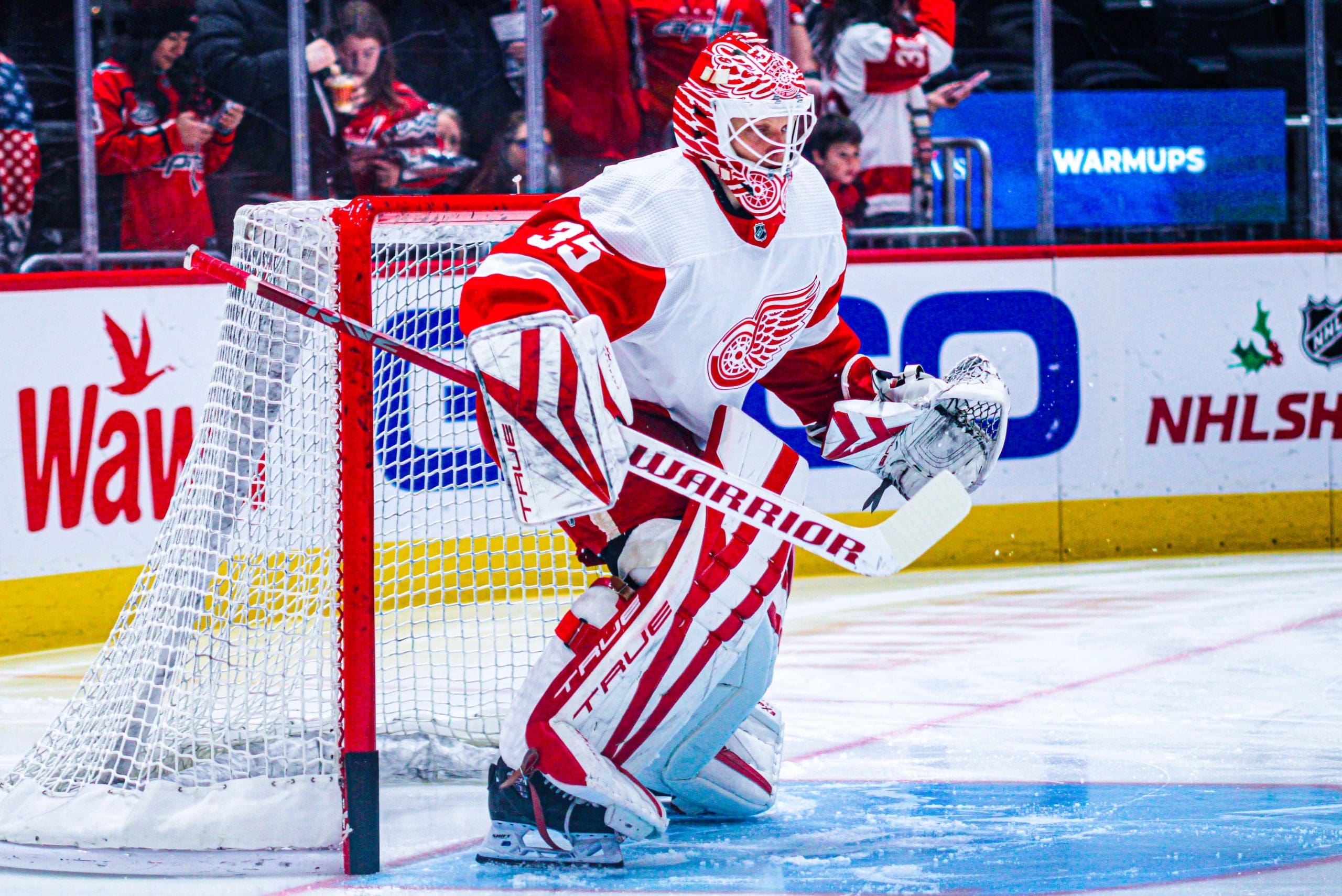 NHL legend  Wayne Gretzky said recently that the dynamic New Jersey Devils team reminded him of his Edmonton Oilers team from the 1980s. It seemed as if the Great One was just trying to point out that the Devils play an energetic, entertaining brand of hockey.
The Devils are fast. Their offense is dangerous. Their roster is young and hungry.  Jack Hughes can dominate. The Devils will win many, many games this season. Many preseason predictions have the Devils making a serious run at winning the Stanley Cup.
That's why the Red Wings probably won't read too much into a 4-3 loss to the Devils in New Jersey in the opening game of the season. They don't like the loss, but they probably do like some of the events of this game. Alex DeBrincat and Daniel Sprong, two players brought in to help the offense, both scored in their first game in a Red Wings uniform.
Alex DeBrincat has his first as a Red Wing! 😼 #NHLFaceOff pic.twitter.com/1locp1vZCl

— Sportsnet (@Sportsnet) October 13, 2023
Good Numbers on Special Teams
The special teams were solid: the Red Wings' power play was 2-for-4, and killed off five of New Jersey's six power-play chances. Ville Husso made some big saves. Jake Walman and Moritz Seider were strong on defense. The Red Wings were the better team in the first period.
But one good period isn't enough to take down this Devils bunch.
The Red Wings couldn't figure out how to contain Hughes, who had two goals and four shots on goal. One of his shots was a precise bank shot off the back of Husso's helmet and fell into the net.
After the first period, the Red Wings' defensive effort wasn't as strong as coach Derek Lalonde needs it to be if the team wants to push for a playoff spot in the Atlantic Division.
It's just the first of 82 games. There's no value in over-analyzing the result.  But if you must ,and you are an optimist, you could say the one-goal loss suggests the Red Wings can compete with a quality New Jersey Devils squad. If you are a pessimist, you can make a case that the loss shows the Red Wings still must tighten up their defensive play to be a playoff team.
If you are a realist, you can simply say this is a small sample size. It will be 10 to 15 games before we will know what to expect from this revamped Red Wings' lineup.