Red Wings Notebook: Larkin Keeps Motor Running In Points Streak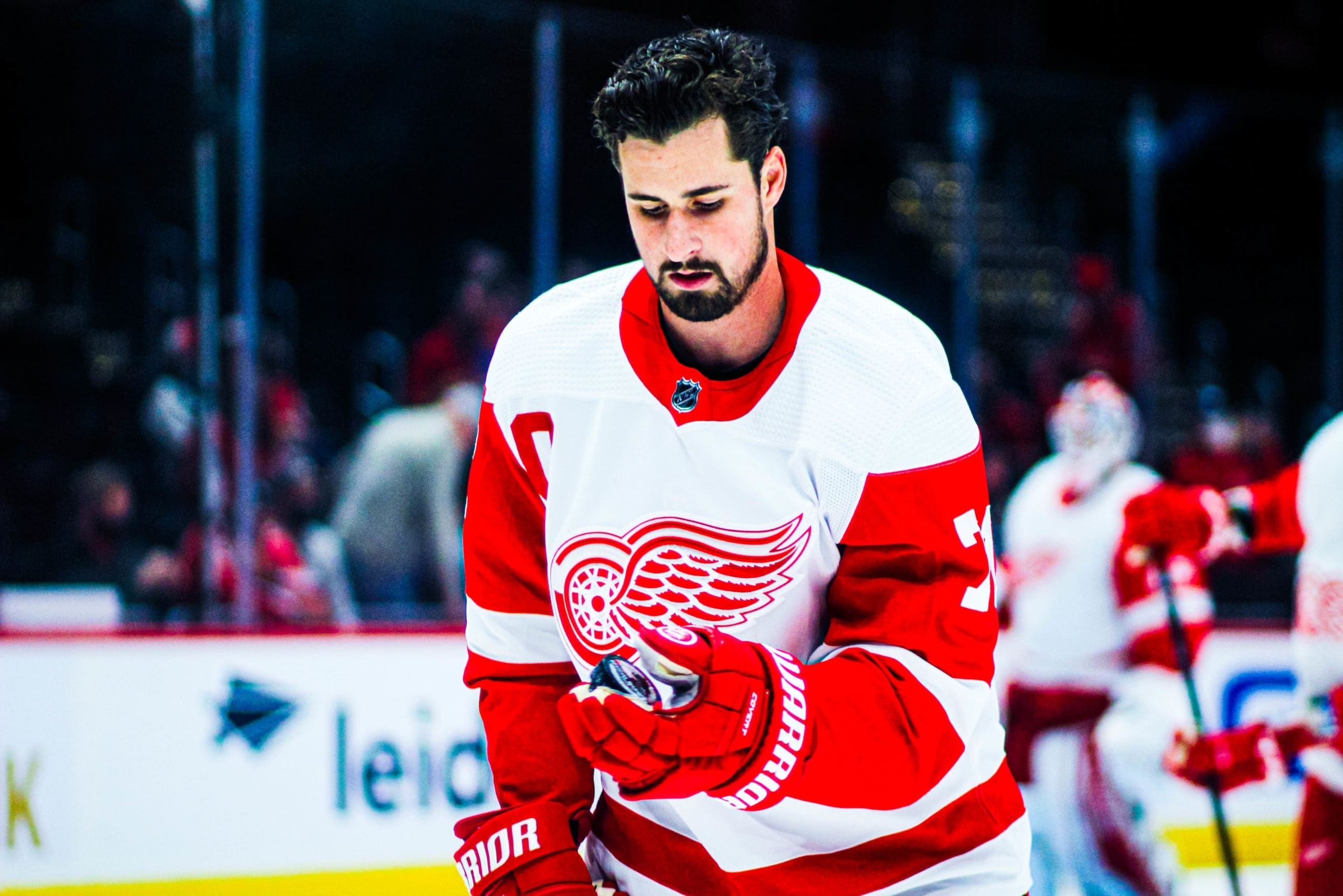 DETROIT — The Winnipeg Jets were the first team this season to slow down the Red Wings' offense. But they could not prevent Dylan Larkin from extending his point streak to eight games.
Larkin is playing some of the best hockey of his career.
The Red Wings captain picked up the first assist on Lucas Raymond's goal to stay hot. He has four goals, 11 assists for 15 points in his eight game streak. Larkin leads the Red Wings in assists (11) and points (15) to begin the 2023-24 season.
"He had a simple point, just getting the puck to the net with some traffic there," Detroit coach Derek Lalonde said. "But he still had looks. He could have had a 3-4 point night easily. He's playing with pace, he had some good things on the rush. It just didn't go for him tonight."
Larkin is the first Red Wings player with a season-opening point streak of at least eight games since Henrik Zetterberg authored a 17-game point streak (13-14-27 in 17 GP) to begin the 2007-08 campaign. The only other Red Wings players to achieve season-opening point streaks of at least eight games are Norm Ullman in 1960-61 (6-15-21 in 14 games), Syd Howe in 1944-45 (5-14-19 in 12 games), Petr Klima in 1986-87 (10-5-15 in 10 games) and Brendan Shanahan in 2001-02 (8-7-15 in nine games).
Perron's Heart is With Lewiston
David Perron had difficulty watching coverage of the mass shooting spree in Lewiston, Maine because he played for a team there when he was in the Quebec Major Junior Hockey League 16 years ago. He still has multiple friends there.
"It was tough to read obviously as it started happening last night," Perron said. "I sent a bunch of texts to people that I knew in the area. I had a great year playing there. Obviously my heart goes out to these people. I saw some people related to the team were involved in it. My billet's son was on the same street that it happened. He's a guy that I love a lot. For the most part, the people I talked to have been safe, but it's just devastating to read the whole thing happening
Seider Nets 100th point
Defenseman Moritz Seider (13-87-100 in 172 games) became the third-fastest defenseman in Red Wings history to reach the 100-point mark behind Reed Larson (139 games) and Nicklas Lidstrom (160 games).
Seider is the fourth Red Wings defenseman to reach the 100-point mark before the age of 23, joining Larson (128), Steve Chiasson (105) and Lidstrom (101).
Also, Seider required the fifth-fewest games among German-born players to reach the 100-point plateau behind Dany Heatley (113 games), Walt Tkaczuk (124 games), Tim Stützle (146 games) and Leon Draisaitl (156 games)