Ville Husso: 'Just Gotta Be More Sharp'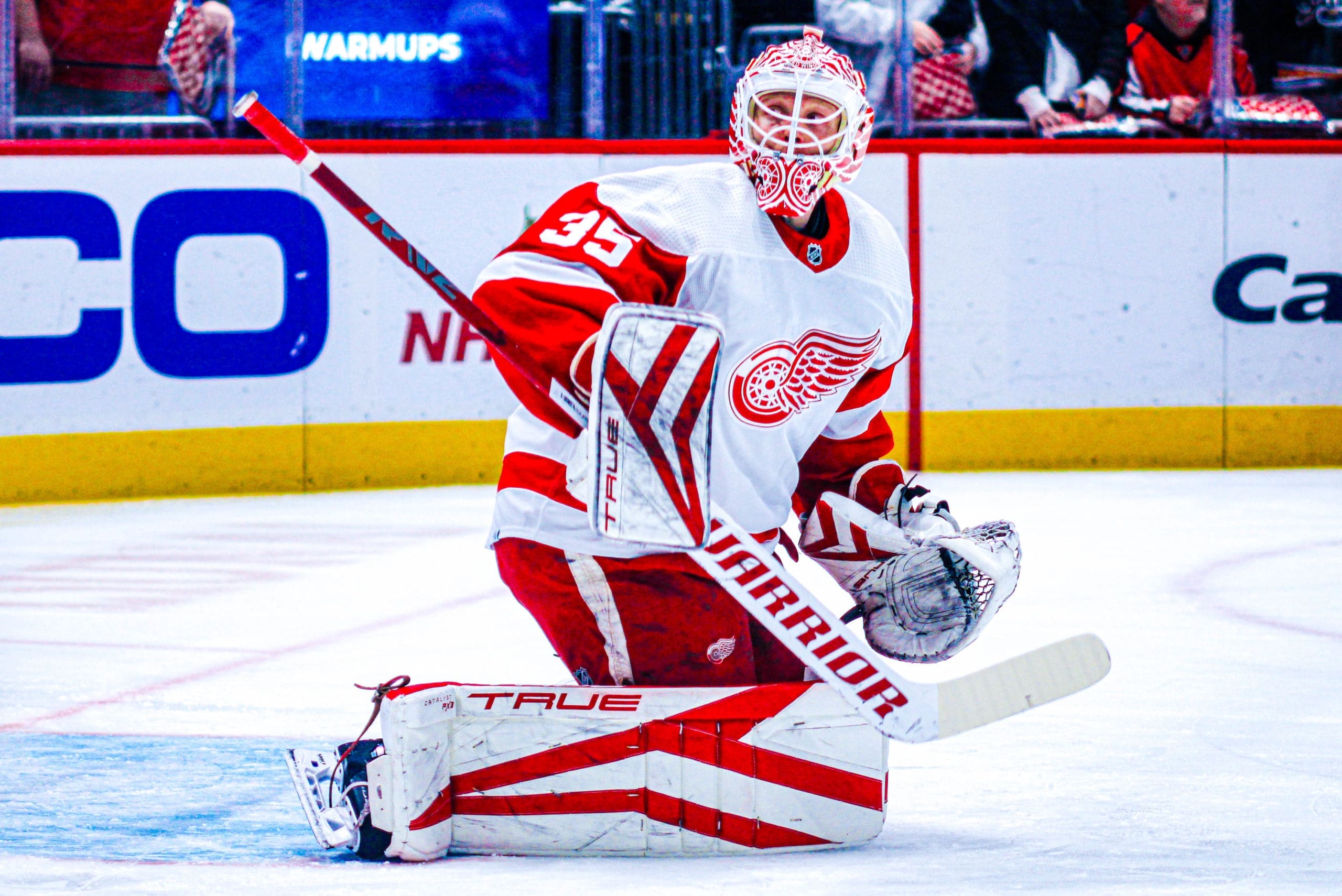 Goaltender Ville Husso doesn't need anyone to tell him that his performance level isn't where it needs to be for the Detroit Red Wings to be at their best.
"Inconsistent" is the polite analysis. His .893 save percentage, ranking him 44th in the NHL, spells it out more harshly.
'I still think I know myself and I feel like I can be a little better," Husso said. "Overall it's been a good start for us. We just gotta get better every day, go game by game and tomorrow is a new opportunity."
Detroit coach Derek Lalonde said Husso will make the road start Saturday against the Boston Bruins. Alex Lyon will be Detroit's backup.
Husso feels as if he has a grasp about what's causing him problems. His goals-against average of 3.38 is also near the bottom of the league.
"I think just like a couple of bad reads and those cause goals," Husso said. "It's nothing crazy. Just gotta be more sharp. That's the bottom line. We had a really good practice (Friday)."
Bruins Provide Test
He will have to be sharper against a Bruins team that hasn't gone through the drop-off that was anticipated after Patrice Bergeron and David Krejci retired. The Bruins are still scoring 3.14 goals-per-game, while giving up an average of 1.69 per game. They boast the NHL's second-best record of 6-0-1.
"They're a good team, Husso said. "Last year they got a good start, this year too. I feel like even last year when we played against them we were pretty good overall. Every game is a new opportunity. We're gonna go there and try to get the win.
Husso faces more pressure this season. First, the Red Wings expect to compete for a playoff spot. Second, the Red Wings have better goaltending depth, hence more goalie options for Lalonde. The Red Wings have three goalies on their roster. Veteran James Reimer (1.69 goals-against average, .939) has been a starter for periods of time during his career. Alex Lyon hasn't played yet this season, but the Red Wings signed him because he played well last season for the Florida Panthers when they were fighting to get into the postseason. Lalonde has said he would like to give Lyon a game soon. Another option would be to send him down to Grand Rapids for a conditioning stint.
Bottom line: Both of those players are an option if Husso doesn't deliver consistency.
Having three goalies is inconvenient for practices, but the Red Wings will live with that for now because they feel Lyon would be claimed if they put him through waivers to officially send him to the American Hockey League.
"It's nice to have both these guys," Husso said. "We all push each other to be better. It's a good competition between all three of us. It's nice to have a little talk with the other two guys and maybe go through some stuff that you like to do. I think it's been really good."